Welcome!
Join over 300 people from around the world that have backed my crowdfunding project to make a beautiful new album 'All Of Our Hands'.
Over £10,000 has been raised and the circle is growing all the time as more people pledge their support. I'd love you to be part of it.
To join us, please pre-order a CD or treat yourself to one of the gifts listed.
Or contact me if you'd like to make a direct donation. I can send you bank details or Paypal information.
If you have any trouble making a payment then read this or contact me as above.
We are approaching our PRO target of £12,000 and then reaching for our DREAM target of £15,000! With your backing, the album will be recorded, mixed and mastered to the highest professional quality and be launched with some beautiful supporting videos and live events. Any new pledges will make all the difference.
Please support independent music!
James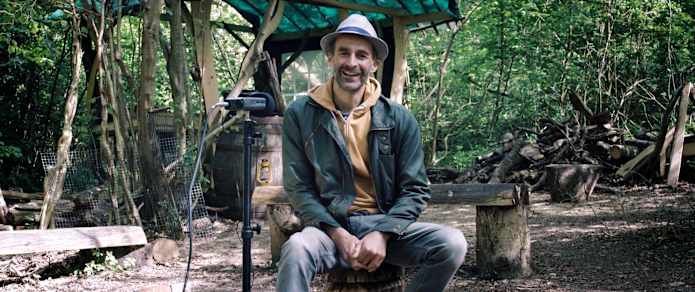 About the songs
From the stages at Glastonbury to campfires in the Norfolk fields, my songs have travelled far and wide.
They pray and they feast, like all the good songs, finding a home where many voices rise up with them.
They've twinkled in the African sunsets and sparkled in the Spanish kitchens. Dressed for dancing, they've touched the heart of many a dear fool.
Back home, they often stay up too late, keeping me company in the silent hours, whispering their names.
These are the songs that call to the deeper part of us, to the waking up of humanity. They are simple songs with big messages.
They want to connect with you too and remind you of the joy and beauty in this Life. And they love it when you sing with them … over and over again.
It's incredibly important we all follow our passions, you know, especially in the changing light of this fragile world. And it's incredibly important that we all sing!
So they are calling me to crowdfund for a new album and invite you all to the party. The songs would love to come out in their finest clothes and play for the great turning of the world. Would you like to hear them play?
This is about community, voices and life-affirming songs. This is about supporting independent music. This is about birthing positive music into the world, from the ground up.
Are you with me?
All agreed say DONATE!
:)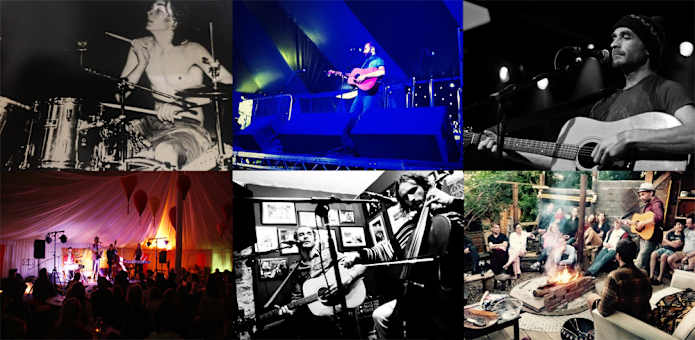 Who am I?
I'm James Frost and I'm a musician and songwriter from the UK.
I play left-handed acoustic guitar and sing modern-day folk songs for the alternative communities of this world.
I've been honing my craft for many years, touring and travelling; walking the tightrope of the independent artist. It's been hugely challenging and deeply joyful, like all the best things in life, and I believe in it passionately.
I've studied songwriting at the British Academy of New Music in London with many other great artists and DJs. I've played shows with James Yorkston, Martha Tilston, Tiny Ruins and many other folk heroes. I've lived in magical musical village communities in Zimbabwe and danced to my own music in 5Rhythms classes. I've self-released an EP and had a song remixed in Russia. I've performed at Glastonbury, on BBC Radio, in living room concerts organised by fans, in 13th century churches and in naked festival saunas. Yes, it's been eventful!
You can read more about my recent musical journey in this blog: 'Living The Dream?'
You can also watch an ultra cool video below for my previous single 'Nameless', to get a taste of my music.
"It takes all of our hands to build a brighter world..."
CREATING THIS ALBUM
The next step for me is to make a professionally recorded, full-length album with all the great musicians that I've been working with in the last few years.
The songs are written, road-tested and ready to record. It will be a joy to step into the recording studio and bring their vision to life. The sound will be natural and acoustic, with guitar, piano, strings, percussion, world instruments and many voices. It's a very exciting prospect!
The album will be called 'All Of Our Hands'. That's one of the songs for the album and one of my favourite tracks when I play live. It's also the essence of crowdfunding … by each giving a little, we make the whole thing possible.
This is a pay it forward scheme! You invest now and later you have the pleasure of listening to a beautifully recorded album, full of positive, heart-opening songs.
PLUS everyone that pre-orders the album will be invited to sing on the album, at special fan-only recording sessions next year or through the power of the internet. The songs really want your voices!
Are you still with me? :)  I'm excited...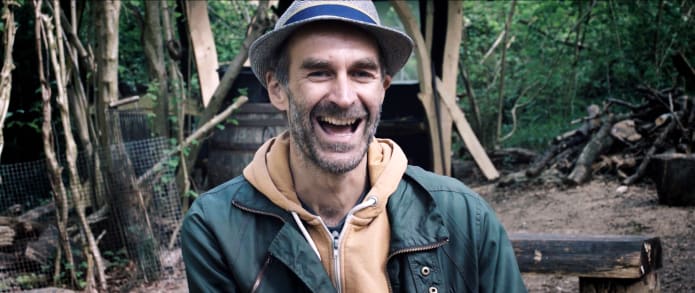 How you lovely folk can help...
You can do any of the following!
1. PRE-ORDER THE ALBUM: Choose download or CD. Or buy one gift wrapped for a friend.
2. CHOOSE SPECIAL GIFTS: Choose from my entire back catalogue of music, a personal guitar lesson, a phone call from the studio, a gig in your living room or a song written personally for you. And more!
3. SPREAD THE WORD: Please share this campaign through Facebook and Twitter (here's the link https://igg.me/at/jamesfrostmusic). Tell your friends. Write to your MP. Get a tattoo. Fly a banner from the sky :) Any help to spread the word is massively appreciated by me and the songs.
4. DONATE: You can also make a straight donation to my work. And I'll be forever grateful, of course. Contact me for PayPal or bank transfer details.
Whether you pre-order the CD, choose other gifts, donate or simply spread the word about my music... I deeply appreciate it. Any help, however large or small, will be lovingly received.
Note: This is an 'All or Nothing' campaign. If we don't raise the minimum target, the project will not go ahead and your money will be returned. But this is unlikely - I fully believe we can raise it and much more!
I feel a song coming on...
"One of the secrets is to believe it,
 as if it's already ours..."
TARGETS AND BUDGETS
To make this album I will need to hire a professional recording studio, hire a brilliant recording engineer, pay musicians a fair rate, mix and master the recordings to a professional standard, design artwork and manufacture the actual CD for the community that supports the work. The reality is that the more money that is raised, the more the project can ripen and come into its fullness.
It also feels important to make a contribution to the wider world from this fundraising effort. So a donation will be given to the 'Hope Cafe' in Athens from the monies raised. 'Hope Cafe' is a grassroots clinic and support service for refugees doing amazing work at the front line of the refugee crisis.
Here's my budget:
FIRST (MINIMUM) TARGET: £8000. This is the minimum I need to get this project off the ground. BUDGET: Studio and Engineer Fees: £1910, Musician Payments and Rehearsals: £1600, Community Recording Sessions: £300, Mixing/Mastering: £1200, Artwork Design: £250, Manufacturing: £1300, Crowdfunding Project Admin: £400 (5%), Postage Costs plus Indiegogo/Banking Fees: £800, Hope Cafe: £240
SECOND (PRO) TARGET: £12000. This would give me much more scope to develop the songs in a fuller way, adding more instrumentation and texture to the recordings and mixing/mastering to the finest professional finish. It will also allow filming of the community recording sessions. BUDGET: Studio and Engineer Fees: £3370, Musician Payments and Rehearsals: £2800, Community Recording Sessions: £300, Mixing/Mastering: £1200, Artwork Design: £250, Manufacturing: £1300, Crowdfunding Project Admin: £600 (5%), Postage Costs plus Indiegogo/Banking Fees: £1200, Hope Cafe: £480, Video budget: £500.
THIRD (DREAM) TARGET: £15000. This would allow me to record the album in its fullest expression, launch and market the album successfully and tour it to communities throughout England. BUDGET: Studio and Engineer Fees: £3850, Musician Payments and Rehearsals: £2800, Community Recording Sessions: £300, Mixing/Mastering: £1200, Artwork Design: £500, Manufacturing: £1300, Crowdfunding Project Admin: £750 (5%), Postage Costs plus Indiegogo/Banking Fees: £1550, Hope Cafe: £750, Video budget: £500, PR campaign: £1000, Tour promotion: £480, cigar: £20.
By the way, I do not pay myself as one of the musicians and I do not pay myself for managing the recording project. Such is this crazy dream! You are looking here at the bare minimums to pay other good people for their time and create this music. I simply do it because I'm called to do it. Offers of massage will be greatly received along the way though…
The first aim is to hit the minimum target of £8000 so the album itself can get made in a simple and beautiful way. Then the sky is the limit! £15000 is the full vision. I shall be staying up long into the night, chanting incantations and lighting incense for good fortunes and your beautiful support...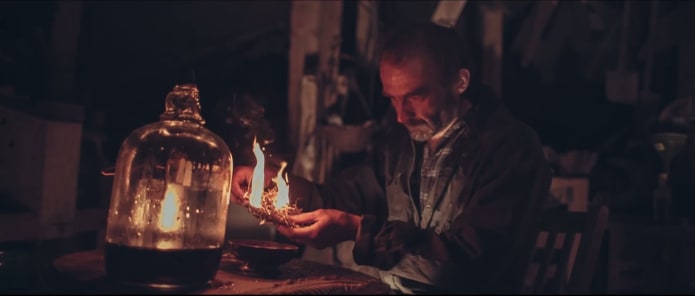 Making A Contribution
I'm using this website Indiegogo.com which has helped crowdfund many other albums across the world. It is one of the biggest crowdfunding platforms on the internet. Payment are securely processed by VISA, Mastercard, American Express and all the other major players. Your details will be received by me personally. You'll be on the list! Examples of successful crowdfunding on Indiegogo here: https://learn.indiegogo.com/success/
However, if you want to order directly or make a direct deposit into my bank account, then just email me and I'll send you the details x
I will be writing to you personally when I receive your contribution and thanking you on social media (unless you choose to be anonymous). The album will be made next year and I'll send you updates by email as we make progress. And I'll invite you all to recording sessions when we are nearing completion to add a choir of voices to a few of the tracks. I can't wait!
Thank you for taking the time to read this through. Please consider jumping in.
Big love from me and the songs.
With deep gratitude and humility for this musical path, 
James X
james@jamesfrostmusic.com