How much will Airing cost? 
The short answer is $3 per Airing device, or $0.60 after insurance reimbursement. But it's important to understand the technology behind Airing to appreciate how we plan to produce the device at such a low cost per unit. Click for full FAQ page >
Will Airing be comfortable and stay in my nose? 
A key component of Airing's micro-CPAP device is what we call the "nasal interface," a fancy way of saying nose buds. We have designed, built and tested this component while integrated to a test housing. This test housing allowed for normal breathing straight through with no micro-blowers and allowed us to simulate the size and weight of the proposed completed device. Various nose bud designs were evaluated. Click for full FAQ page >
Can Airing produce as much air pressure as a typical CPAP machine? 

The pressure generated by the typical CPAP machine ranges from 1 to 20 centimeters of water (cmH20), known as the treatment number. A doctor or sleep technician tests the patient to determine the appropriate treatment number. 
The Airing device has been designed to generate the full range of treatment pressures up to and in excess of a treatment number of 20. Click for full FAQ page >
Will Airing require additional humidification?

The Airing device has been designed so as not to require active humidification. The human nose has evolved to filter the air it breathes in through a pathway with tiny hairs and to humidify this pathway with every exhalation
.
Click for full FAQ page >
How will Airing deal with mouth breathers?
Nature's design of the nose is outstanding. In normal circumstances, the default position of the mouth is closed. When nose breathing is diminished or obstructed, nature provides a backup: mouth breathing. 
Click for full FAQ page >
Is the Airing device FDA approved? 
No, not yet. However, we do believe the process of getting FDA clearance may be abbreviated. Here's why. 
The Airing device does not provide a new treatment. The Continuous Positive Airway Pressure (CPAP) treatment has been around and used with FDA clearance for years. The Airing device merely miniaturizes existing machinery into a portable and comfortable format. 
We hope, although we obviously cannot guarantee, that the FDA would agree that the device is a constructive modification of an already cleared treatment and be willing to approve its use on a timely basis.

Sale of the Airing micro-CPAP is subject to FDA clearance. Airing will review FDA requirements as part of the development process. The following content is Airing's vision of the final design of the device. As a contributor to this Indiegogo crowdfunding campaign, you are supporting Airing's intent to develop the world's first micro-CPAP device. 
Click for full FAQ page >
Is Airing available internationally? 
It is our intention make Airing available worldwide. As with all medical devices, Airing will be subject to local regulation and requirements. 
What is your Refund Policy?
Indiegogo recently updated their refund policy.  The Indiegogo policy states:
Effective Tuesday, September 1, 2015, contributors may request a refund from Indiegogo, before the end of a fixed or flexible funding campaign they have contributed to. For campaigns that have entered the InDemand program, contributors may request a refund from Indiegogo within 10 days of the contribution.
Contributions are eligible for a refund by Indiegogo, unless:
 (a) the contribution funds have already been transferred to the Campaign Owner,
(b) the Perk associated with the contribution has been fulfilled, or
(c) Indiegogo determines that there has been an abuse of these Terms of Use, or the refund policy.
To request a refund, please contact the Customer Happiness team, and they will process your request within one business day. Refunds will be issued based on the payment method used to make the contribution, and may take three to five business days to appear on your statement.
Please be advised that contributions to Airing are not refundable beyond the policy stated above (within 10 days of contribution). After this period, Indiegogo takes out their fees, the remaining funds are transferred to us (without your credit card/payment information), and we begin putting those funds to good use.  By making a contribution to this campaign, you acknowledge that you understand that you are contributing to fund the development of the Airing micro-CPAP device and not making a direct purchase. We appreciate your support, and we are hard at work developing the Airing prototype.
How can I contact Airing with questions?
Please email us any questions at contact@fundairing.com.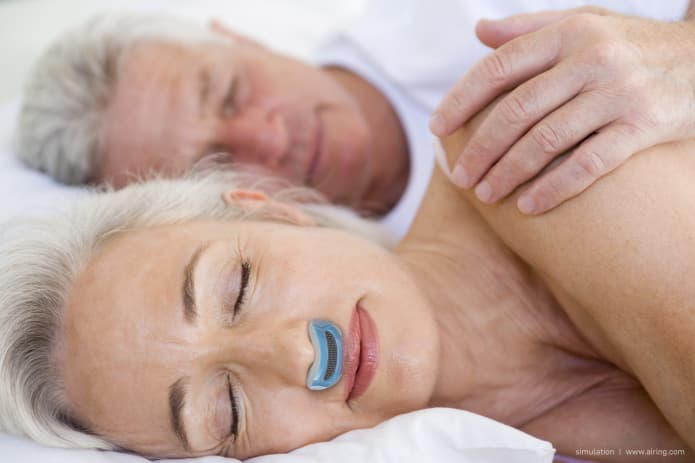 Thank you for your interest and, hopefully, support.