Our Story
We are a group of young, passionate Canadian filmmakers excited to bring Science Fiction back to it's roots with our project Aeternus.  Help us produce a live action prologue and pitch our series to the people with the power!

This is the first time our team has combined forces to work on a project.  We're excited to work together and push forward into production.  After many an hour huddled around a computer in the dark, it's time to step out into the light and make ourselves a film!  Below is a breakdown of what we're working to bring to you.
The Prologue:

  A small team of INTERPOL agents tracks a serial killer to a small town, attempting to unravel the supernatural elements surrounding the victims. For more hints and clues to the events of the prologue check out our fantastic concept art!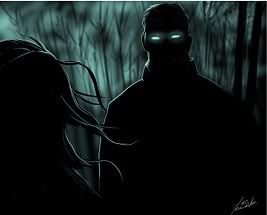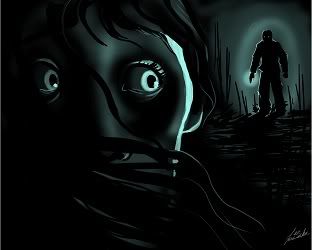 The Series:
 Aeternus is a science fiction action drama. It follows the journey of four people whose lives begin to intertwine over a series of mysterious and inexplicable serial killings.
The Plan:
  We will shoot our live action Prologue, and use it to pitch Aeternus: The Series to the people with the power (AKA The networks).  This prologue is in a sense, a proof of concept, giving the viewer a sample of the universe, the tone and the feel we're trying to create.  This will be coupled with a more traditional pitch and help set us apart from other potential series. 
Once it is picked up and aired we will all be so addicted to the show that life as we know it, will never be the same.
Off the bat we are shooting for SyFy, or Space Network.  The prologue will accompany our series bible, and provide a visual element to a standard pitch package.  SyFy has picked up several web-series in the past including "Riese: Kingdom Falling" and "The Mercury Men".   This bodes well for us, because:
The (Other) Plan
:  Aeternus will be broadcast as a web-series bringing Sci-Fi back to where it belongs. With a strong foundation of online viewers we will get this done! We will be looking to create a high quality online program that brings together great characters, story, action, and mystery.   The Sci-Fi genre is widely known to have the most loyal online fan base out there.  Since we have already developed the beginnings of a following through this campaign, we will have a base platform for viewership, which we can expand on to build a fan-base.  With continued online content and a social media connection, we can use the web-series to leverage Aeternus to the heights we know it can reach.
So there you have it: The plan and The (Other) Plan.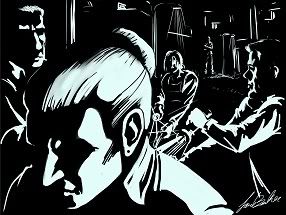 FAQ
Q:
  Does "Aeternus" mean eternal in Latin?  
A:
  Sure does, and here's a cookie for figuring it out!  /handscookie
Q:
  Why eternal?
A:
  Well, that is the question now isn't it?  I will give you a hint, though, it has nothing to do with vampires. (Sorry)
Q:  I'm confused, is this animation?
A:  No, we are shooting live action, and will utilize digital effects.  We do, however, have an amazing concept artist (Tara Barker) who has gotten our vision started for us.
Q:
  Why do you want to do this?
A:
  Because we all adore science fiction, and are all bat-crap crazy, obviously.
Q:
  Why should we help you?
A:
  Because Karma is awesome, it's going to be an amazing story, and you'll be saving us from menial tasks such as doing dishes and walking around aimlessly.  (Seriously though, the story is epic - you won't regret it).
Q:
  Is this your first crowd-funding venture?
A:
  It sure is, we are navigating uncharted waters, but don't worry, we brought a Grateful Dead CD.
Q:
  As first time filmmakers, what is motivating you?
A:
  We're motivated by the fact that we're tired of sitting on the sidelines.  We want to make great entertainment and instead of waiting to have a script optioned, a demo reel seen, or a chance meeting with a producer, we're taking matters into our own hands.  When in doubt, our acronym to live by is JFDI. We'll let you sort out what it means ;-)
What We Need & What You Get
We need a backup budget.  Production is messy.  Kind of like having a child, random expenses crop up when you least expect it.  We'd like to feed our cast and crew.  We need a couple massive hard drives to dump our footage, and there's still the matter of making out VFX so awesome it'll blow all of our minds!

We are of course offering several packages with perks in order to make supporting us easy and exciting - they can be viewed just over to your right. 

Special note, contributions of $25 or more will get you access to an advanced online screening before the wide release!
Other Ways You Can Help
We understand what it's like to be strapped.  We've been there.  If you're stuck with ramen noodles and scamming rides on the bus, you can help us with promotion.  We need your LIKES on our Facbebook Page (www.facebook.com/aeternusproject) and followers and retweets on "the Twitter" (www.twitter.com/aeternusproject)  Your help is invaluable so find your soapbox, and help us make some noise!  Thank you, thank you and thank you!