The Mission

Three years ago, I was investigating the story of my uncle, who was disappeared by the Argentine regime in the 1970's. Through my family's story, I learned about the many Central American immigrants who have disappeared while making the journey to the U.S. Between 70,000 and 120,000 men and women have gone missing on their way to the border. In response, hundreds of mothers from El Salvador, Guatemala and Honduras banded together to search for them. Every year, they travel through Mexico trying to find their children any way they can. They call this the Mother's Caravan.
In the film, I tell the story of four women: Anita, whose search for her son fifteen years ago led her to form the Caravan, to become a valued mentor and activist, and finally to speak on behalf of the mothers at the Mexican Senate; Angela, who found her daughter unjustly incarcerated in Mexico and who now visits her in jail; Guadalupe, whose son remains missing after being ransomed by a cartel two years ago; and Reyna, who discovered that her daughter escaped with her life from years of forced sex work, and is determined to hold her again.
I've made the 2,500-mile journey with the Mother's Caravan several times, using my own resources and with the help of professionals who donated their knowledge and time. As seen in the trailer, I have footage showing the mothers' solidarity as they marched through Mexico's towns and even into brothels, seeking answers. I've shot them in heroic showdowns with city officials and senators. I've filmed bittersweet reunions and I've filmed women who have searched for decades.
This winter, as Mexico recovers from multiple earthquakes and Trump tightens immigration policies, making the route even more dangerous, I am determined to return to Central America. I want to complete production of the film by following some of the mothers in their homes in El Salvador, Guatemala and Honduras.
The U.N. equates the trauma of a missing person with torture. I hope to capture the experience of life under this prolonged torture, showing not only how families survive but also sustain hope and build solidarity to continue the search.
Your support will help us complete the shooting of the film, bring awareness to the cause, and demand that US and Mexican authorities treat these mothers with respect. Among other things, we want to ask these governments to help the mothers find their loved ones by conducting DNA tests on bodies found at the border, on U.S. soil, and in mass graves in Mexico . 
Production Team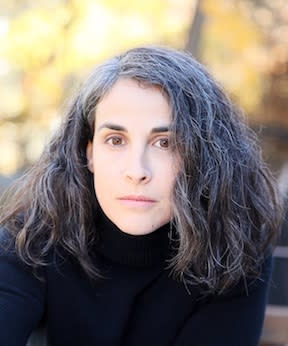 Marialuisa Ernst is an award-winning South American filmmaker based in New York. During the span of her 20-year career, she has exhibited her work at over 30 international film festivals and won Best Film at the Ajijic International Cinema Festival for the short, My Place by the Wind. Additionally, she's been endorsed by several vanguard institutions—including El Museo del Barrio, Cinema Tropical, Film Archives NYC, El Centro Cultural, and The Goethe Institute.
Ernst has a BA in film from UNICEN University of Bolivia and was trained as an interdisciplinary artist at UNIACC (University of Arts, Sciences and Communications) in Santiago, Chile. She's currently in production with her documentary feature, A Place of Absence.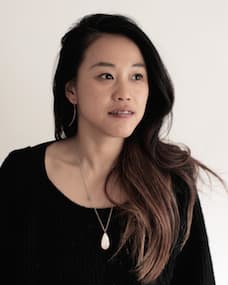 Masako Tsumura Produced "The Birth of Saké," which won Best Documentary Director Special Jury Mention at Tribeca Film Festival in 2015 and Best Documentary Film at the 2015 Palm Springs International Film Festival, and aired on PBS POV in 2016. In 2017, the film received James Beard Foundation Broadcast Media Award.Tsumura worked as a local producer for a variety of major Japanese TV networks including Fuji TV, TV Tokyo, and NHK. She edited an award winning documentary "Arakimentari" in 2004. In 2008, she directed and produced "Fire Under the Snow," a feature documentary about the Venerable Palden Gyatso,The film was distributed theatrically in Japan in 2010. 
The Plan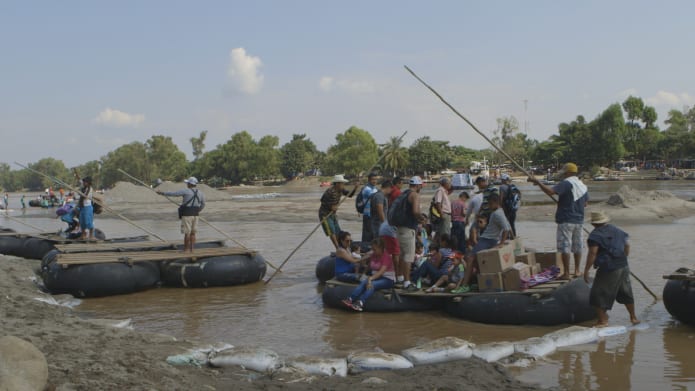 All funds gathered from the campaign will go towards the cost of finishing production.
We have already filmed most of our story, but still need to travel to El Salvador, Guatemala and Honduras to finish the last leg of production, and see the stories of our four main characters through. The funds will go towards travel, housing, security and meal costs for a final shoot, where we will film:
Claudia reuniting with the children she left in El Salvador, after 8 years spent traveling with the caravan.
Guadalupe interacting with the activist group el Comité Familiar de Inmigrantes Desaparecidos (Families' Committee for Missing Immigrants), and engaging in a variety of activist actions on the local level before embarking yet again on the caravan.
A part of the funds will also be used in a campaign to bring Anita to speak in forums and panels across the US, making her voice resonate with many like her, and bringing this invisible human rights issue to light.
The Impact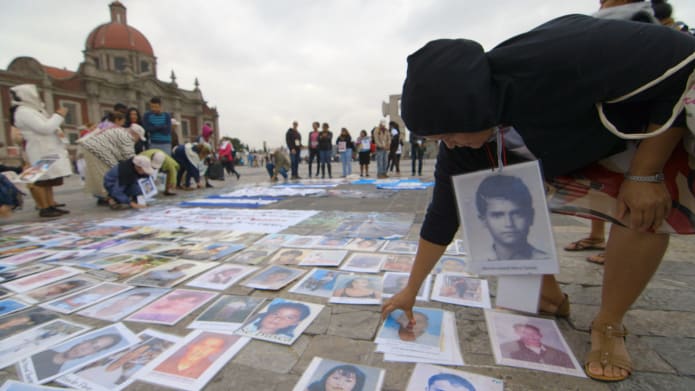 Our goal is to touch hearts, and spread awareness of the suffering of these mothers who are missing their loved ones. More people need to know the journey to the U.S. is dangerous, and both the U.S. and the Mexican governments need to improve their efforts to search and identify missing migrants.
Most importantly, we hope that the film will help people reconnect with their families, even if that only means finding the remains of their loved ones so that they can give them a proper burial and start the mourning process.
Our documentary is also a tool to redress a harsh reality. We hope that those who see the film will be inspired to act. To do this, we will work with non-governmental organizations in Honduras, El Salvador and Guatemala, and with immigrants' rights groups like Movimiento Migrante Mesoamericano, to make sure the film is seen in the places that to need to see it the most.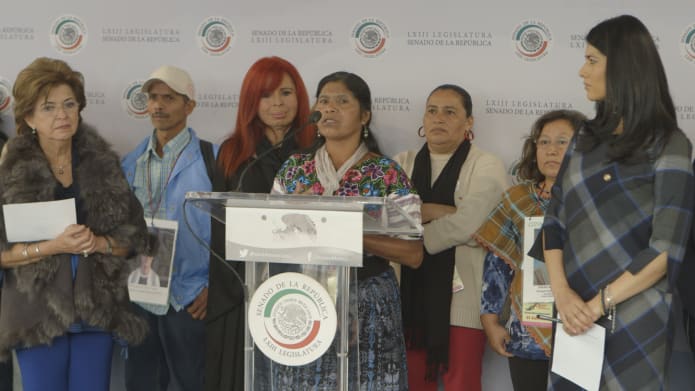 No Money? No Problem.
We understand if you can't contribute financially. In that case, you can still help by:
Getting the word out about this humanitarian issue.
Follow us on Facebook (/aplaceofabsence) and Instagram (@aplaceofabsence)
Tell your friends about us www.aplacefilm.com
Thank you for your contribution.