" Thank you for reaching out and I apologize for the disruption. There was recently an error in our system that delayed the processing of payments through PayPal."  - support@indiegogo


THERE WAS A FOUL UP AT THE START OF THIS CAMPAIGN, AND WE ARE CONSIDERING A RE-START AND OTHER OPTIONS. 

Let's launch 2 New Worlds!
We're combining love of our real-world environment, with story and the performing arts - in a unique, global, film/TV/web series.
We could use better space suits, microphones and cameras, etc., and, we think that a lot of people will want to be a part of this project. So here we are, crowdfunding!
Read on please, we hope you'll love being part of this and what you get for 10 bucks and up. And, that if you know anyone passionate about the environment, or sci-fi, or collecting, you're going to want to share this link all over your internet.
It's a very different way to help broaden environmental awareness.
It's People Powered Sci-Fi

The story:
Imagine our world about ten years in the future. People are trying to adjust to rapid change - more heat and ever-bigger storms are everywhere.
Then the world is suddenly rocked by an even larger, and unanticipated environmental event. We all fall into a global emergency that no one saw coming.
Our family, Katie, Garrett, and Selena, are struggling to survive and stay together - against very long odds - in unheard of circumstances. They're all part of a program for survival. And then, along comes...
Wait!
Suspense is good, isn't it? Even delicious at times. So, let's leave it at that. Our tale takes place in an altered and unimagined world. It's full of compelling characters and amazing events. That's enough about the story for now. You know us ... we love to show, not tell!
.
Some of our people...
Two of our executive producers, Tara Church and Rick McLean
Tara Church co-founded Tree Musketeers, a not-for-profit children's environmental organization at age 8. She currently serves as its Chairman of the Board and a volunteer mentor to youth. Ms. Church has served as General Counsel and Executive Director at the Wealth and Giving forum, is a Harvard Law graduate, and a practicing lawyer in California.
Rick McLean founded Grassroots Environmental Magazine in 1994 and Grassroots Youth Magazine in 1995 ( with Tree Musketeers ), co-authored Grassroots Rising in 2006 with Ed Begley Jr. and David Suzuki, and is currently publisher at theHumanNews and involved in film and television in Vancouver.
Everyone involved in this project is awake to environmental issues. Our intent is to include environmental messaging in everything we make. There are many many people involved, some of whom you met in the video:
All together, we are a large group of story lovers, environmentalists, actors, directors, writers, film and TV crew - working together to bring this project to viewers.
Join In!
We hope you're with us!
As we say in the video, our greenlight threshold is only $25,000, wherein we make a great trailer and push on from there. If we raise 400K we make a great pilot episode. The more we raise, the more episodes and better quality we can achieve. And as promised, if we raise 30 billion, we certainly will build an actual space ship - and you do all get rides! 
So, go ahead, get some collectables, or gift an audition to someone. Get yourself a cool jacket, or just the 'making of' video, it's all good. Whatever comes in, every little bit will make this better.
And yes, please share the link to this page! 
Someone you share with knows someone, somewhere, who will really want to be part of this - they just need to be aware of it.
So let's pass this link to everyone who is passionate  - about the environment, or sci-fi, or collecting, or the performing arts! 
All of us are very passionate, and we hope you are too. Join us. Please pass it on and, thank you!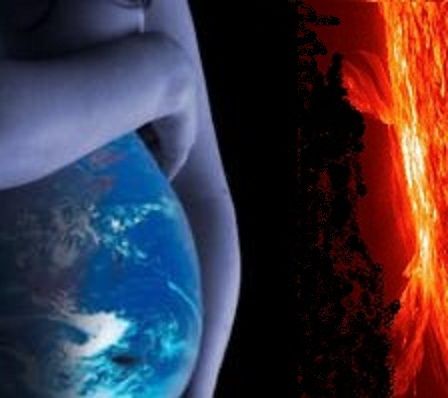 --------------
*Additional information here for auditioners under the "Scarlett Project" in the perks section.
Note in addition to the items in level 4, perks in the 'scarlett project' will include a physical copy of the preliminay draft of the pilot, signed by an executive producer and one of the lead actors. And;
This level in the 'perks' guarantees that your three minute, private, online audition will be seen and considered by at least one executive producer of the show, plus at least one casting consultant. (Contributors, you may also choose to designate or gift the audition to someone else, if you wish.) In April, you or they, will recieve 2 scripted pages and detailed instructions of how to complete the audition and make it available to us online. That will be followed, at the least, by a confirmation of viewing and a personal e-mail from one of our executive producers, with comments.
The story is dramatically international, so that all looks - within the stated age groups - are eligible.
There may be call backs - obviously depending on how we feel about the auditions we recieve. Your taped and submitted video file or vimeo/youtube posted audition will be treated with respect and properly considered.
Through this, we hope to find several amazing performers to complete our cast. Good luck!