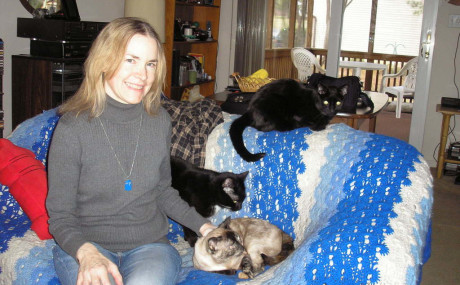 I'm a fiction author and aspiring screenwriter. I'm considering becoming an indie film producer. I'm also a stroke survivor with dystonia, a rare movement disorder.
In addition, I'm a "recovering attorney," who practiced law for nine years. I have degrees in law, library science and journalism. I've been a self-employed writer since 1996.
My favorite things include travel, movies, reading, baseball, walking and cats.