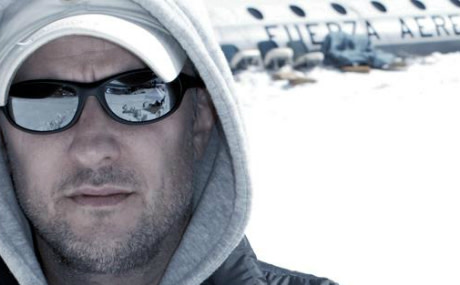 Producer/Director
I'm a veteran director, producer, writer, editor and composer for AMS Pictures in Dallas, Texas.  My television work includes series and pilots for networks like History, BIO, Discovery, The Food Network and truTV.  In 2010 I produced, directed & edited the 2-hour History Channel special, I Am Alive: Surviving the Andes Plane Crash, which the New York Post called "without question the finest survival documentary I have ever seen on TV."  My most recent directorial work includes a crime series pilot for BIO called Killer Teens.
On the commercial front, I produce & direct television spots for brands like Subway.  I have also helmed several critically-acclaimed feature documentaries, including Rising From the Rails, Shock, In the Shadow of Hollywood and The Real Great Debaters.
More than anything else, I love to tell stories!  I really can't imagine doing anything else.  It is a privilege to work in this business and I feel incredibly blessed every day.
Oh, and did I mention I have a fear of flying?