THE YONO MUST GO ON!
Despite not obtaining full funding, Yono will perservere at www.sito.org/yono -- please go there for the latest on the automation and other developments. Thank you!
Short Summary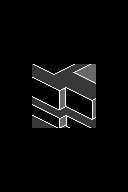 My name's Ed Stastny and I've created a collaborative pixel-art project that I hope you'll consider both backing and participating in. It's called Yono and it will manifest as a mobile application and website to which any and all "articipants" are welcome to contribute. Yono's structure is based on the concept of extending other artists' images by inserting a new image in between the halves of the original. These two images visually fuse into a single image. The new image can itself then be extended. And so on. Now imagine this happening vertically and horizontally on each image. Now imagine it in pixel-art form (e.g. 64x64 pixels, 16 colors).
Well, you don't have to imagine it, really, you can explore the images in our prototype navigator! Or maybe this Yono crawl-through music video will do the trick?
If you'd like to see and hear me describe the project, get a load of the pitch video, in which I look you in the eye and convince you I know what I'm talking about.
By backing this project, you'll enable us to develop the mobile applications, web-site software, and interface that will allow Yono participants to find and reserve open slots, preview their art inside Yono, submit their art to the project, tag their images, and moderate their own Yonoverse instances. 
Of course, this includes an interface for spectators as well. Casual observers will be invited to flag, tag, plus, share, tweet, like, and follow their favorite pieces and artists.
I'm an artist and programmer that's been fusing technology and aesthetics for as long as I've had access to a computer. In 1993, I started a website called SITO.org (nee OTIS) that has hosted many collaborative art projects over the years, two of which are automated and continue to run to this day. These are HyGrid (1995-present) and Gridcosm (1997-present).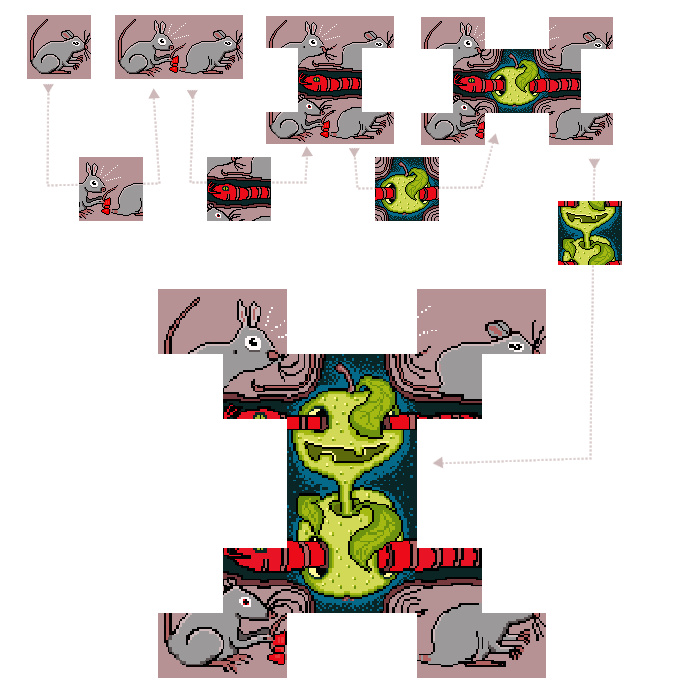 What We Need & What You Get
Our minimum funding goal to automate the project is $3500. This means an automatic search, reserve, and upload system for articipants. This also entails a navigation system that runs in most web-browsers and will have custom controls and layouts for iOS and Android devices.
The funds pay for programmer's and designer's valuable time to develop the app and website. Most of the front-end work will be done by Ed Stastny (me) and the back-end work will be done in conjunction with Jon Van Oast (the other half of SITO). This work will take approximately 45 days to complete.
Beyond this, we have some stretch goals. Here is our first:
If we reach $6000 : We will build an in-line (and online) pixel-art creation tool so articipants can create their artwork without ever leaving the project pages or app.
If we don't reach the minimum goal for automation, funds will go toward managing the project manually (via email and directly editing data), and producing/sending the portraits, books, and artwork perks.
As part of the development, we will be hosting weekly live events, online artist jams, to share each others' virtual company as we work on Yono pieces, chat about the project, share techniques, and just socialize. All are welcome to these events.
Beyond the automated framework, and the satisfaction of making something very special come into being, backers will receive a variety of perks including, but not limited to: pixel-art portraits, commemorative booklets, art books, and original handmade physical artwork. 
The Impact
The immediate impact of funding this project, and thus automating Yono, is that the project will bloom. It will explode with activity and pieces. This gives articipants more to work with, and spectators more to experience. 
Articipants will benefit from Yono by getting practice working within constraints and imagining not only the way their piece fits into the structure, but how its "children" may grow. This interconnected reactive repercussive artwork is its own form of meditation.
Pure spectators are sure to see amazing and ever-growing juxtapositions of images and artists and will be able to share, favorite, and tag their favorites.
Don't forget Yono will be customizeable. Teachers will be able to use the Yono structure freely in their classes as an artistic collaboration activity. Individual artists can make their own Yono structures. Art groups can create moderated Yono environments.
Once any Yono structure is significantly large, videos will be generated of "crawl-throughs" that exhibit yet another method of experiencing the coordinated art of many artists.
Other Ways You Can Help
Even if you can't contribute financially, you can help us develop Yono by becoming an articipant, sharing the project with friends, offering coding advice, joining us in the art-jams, and critiquing the website/navigation tools.