Short Summary
Within These Walls comes from the team of Kelsey Zukowski (What They Say, Words Like Knives) and James Tucker (Addiction). They set out to dive deeper into a minimalist (practical effects and very little if any CGI) but compelling ghost/haunted house story that is far grittier and intense than you typically get from the sub-genre. Zukowski and Tucker were both eager to tackle this with taboo and unnerving subject matter, making the circumstances of the main character (played by Zukowski) even more difficult to endure. Everything in the film is really centered around this total entrapment through isolation and fear and one's control being viciously ripped away in nearly every way. Some of these ways are hard to even wrap your mind around, but she is reminded how real and horrible they are, making it impossible to deny the torment that is escalating. Through this haunting, our main character is pushed as we explore the limits of what the human mind and body can endure. It takes place almost entirely in the single location of a haunted house. The only escape seems to be the surreal dream world that is often even more terrifying than the grim reality our character now lives in thanks to an unknown malicious and demanding force, which slowly suffocates our protagonist.
The Team:
Kelsey Zukowski (View IMDB here) is an experienced and passionate actress/writer and alternative model, depicting all things dark and enticing. She graduated from DePaul University in 2010 with a Bachelors of Arts in Digital Cinema and a concentration in Screenwriting. Past notable works include the multi-award winning horror drama, "What They Say" and the psychological horror short, "Words Like Knives", centering on real life horrors such as bullying and many tragic forms of abuse.
She is particularly drawn to psychological and surreal material, exploring complex mindsets and the fine line of fiction and reality. Zukowski is a huge believer in the horror genre and all that it is capable. She strives to bring the genre to its full potential by exploring inherent horror in society and human nature; diving in to the good and the bad, the light and darkness, that surrounds us, in a creative, justifying sense.
James Tucker (View IMDB here) is an award winning director and producer of several feature films. Tucker won best feature film for "Eat Your Heart Out" at the 2008 Backseat Film Festival.  At the 2005 Big Apple Film Festival and the Key West Film Festival, Tucker's film "Baby Fat" won best feature film.

Tucker graduated from Morgan State University in 1987 with a Bachelor of Arts in TV & Radio production.  Since then, he has gone on to direct, write and produce over twenty-five independent feature films.
Official Synopsis:
A prisoner in her own home, a captive in her own body. Assaulted and trapped with no one to hear her cries for help…and knowing no one will believe her if they do.

This is the terrifying reality Alaina finds herself in when she moves in to the house her mother died in. At first she thinks it's this loss that is haunting her, but she is soon shown it is something far more malicious and unrelenting. The spirit taunts her as it invades her body, mind, and soul, completely trapping her. Alaina fights for answers on what really happened to her mother if she has any hopes of survival. She must find a way to endure this monster which lives and breathes to rob her of her sanity as it demands a savage hold on her.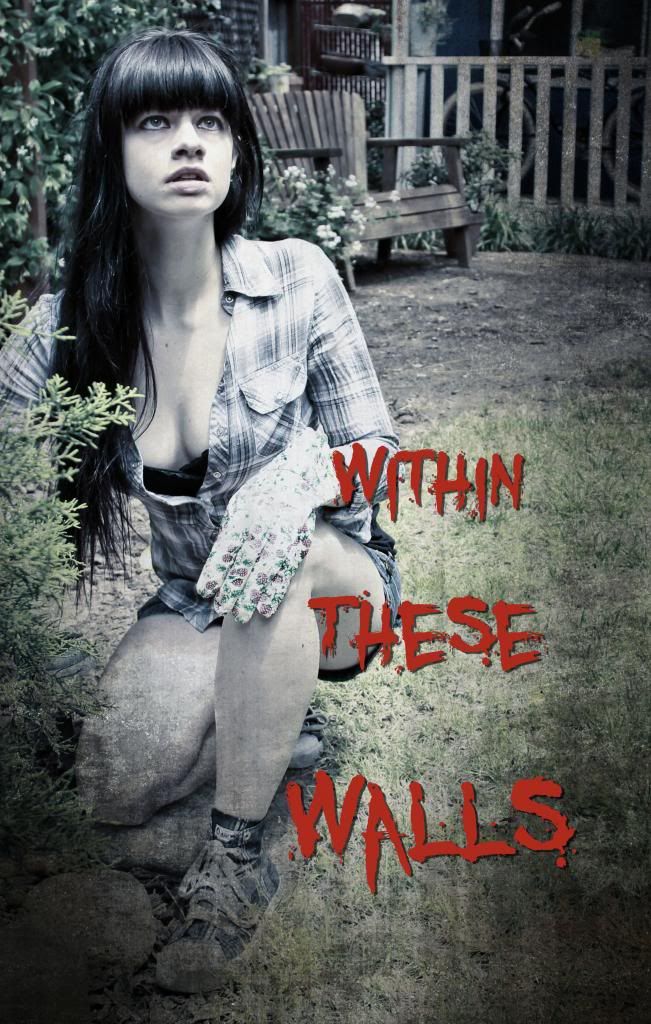 What We Need & What You Get
Luckily, we have our location and equipment set already. This means we will need far less money than typically would be needed to make even a very low budget feature film. It also means that if we don't reach the entire goal, the quality of the film won't be compromised! The funds we raise will primarily go to some make-up/gore effects, feeding the cast/crew throughout the production, and paying cast/crew for their hard work, dedication, and talent put in to the project. We have great perks for those that donate including a digital copy of the film upon completion-essentially your chance to pre-order while supporting indie film and allowing us to move forward and make this story a reality! Other perks include prints of the promo materials/stills from the film signed by cast and crew as well as a thanks in the end credits, executive producer credit, and a ticket to the premiere! Whether you can donate a little or a lot every bit helps and the support is greatly appreciated. We will make nothing less than a stellar film from your donations!
The Impact
I have been thrilled with past successes on indiegogo, "Words Like Knives", being the last one. The short just premiered at the Blood at the Beach horror convention in Virginia Beach. We were able to entirely fund the film from the indiegogo campaign due to the support of the real life issues and exploring them through the intriguing horror perception. I'm eager to see if we can do this with a feature film as well. Within These Walls was clearly the right project due to the resources we had in place already and therefore not needing quite the amount that would be needed for other concepts. Also, James and I have really hit a creative spark throughout collaboration on this thus far, our goals, artistic insight, and passions in bringing out this story really working wonderfully off of each other.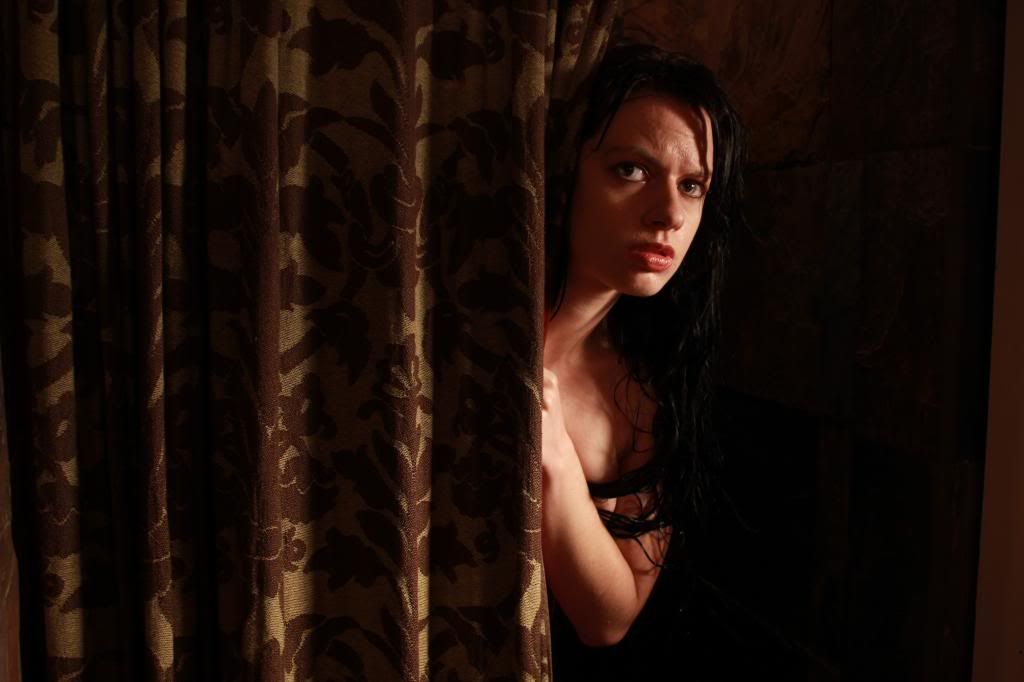 In my opinion some of the most compelling films are those that give you an escape from your own world, yet still hit on very universal and human struggles and desires. Within These Walls works in this realm as it isn't following a monster or creature so out of this world, it's something that arguably could happen, especially if you believe in lingering spirits- good or evil natured. The film tackles material that sadly enough does happen to people every day, whether it be mentally tortured by the past and fears of the inevitable, feeling disconnected and trapped, or to be attacked in such a dominating, sick way. We have just amped up the terror of the situation with it centering on an unknown spirit, making the control and fear more powerful and more discomforting to try to wrap your mind around. There is pain, suffering, struggle; real horror around us every day. We're using the horror genre to bring out these things, to paint a picture of of them at their worst, to bring some level of justice and understanding to them, bringing out that there is strength even in the struggle. It means you're still fighting. Your donations will play a hand in bringing this justice to life in a creatively fueled medium.
Other Ways You Can Help
We understand not everyone has the money to donate, even the smallest amount. If you got this far hopefully that means you are intrigued in the potential of the project so share, share, share! Spread the word on the film, share the campaign itself through the embed link. Any websites or blog interested in helping us spread the word, we have a press release that can be sent upon request. By using the embed link whether in an article or on your site by itself, it will preview the campaign, the progress in raising funds thus far, and give viewers a snapshot of the film before going to the campaign itself. Thank you all for your interest and any level of support, this is what keeps indie horror films with a purpose alive and thriving!