THE STORY
At age 8, Cliffy Goldfarb was the recipient of an emergency heart
transplant. At age 9, Cliffy is now struggling to cope with the
limitations his still recovering body is undergoing, and the fact that
because of this, he has trouble relating to his peers. When his mom
suggests spending his summer at Camp Bravehearts, a place for kids
living with heart defects like his own, he has some trepidations about
going this camp for "special" kids, but soon learns his worries were
all over nothing when he meets a young girl named Rosie who introduces
him to a group of new friends who encourage him by showing off their
surgical scars to one another and inducting Cliffy into "The Zipper
Club".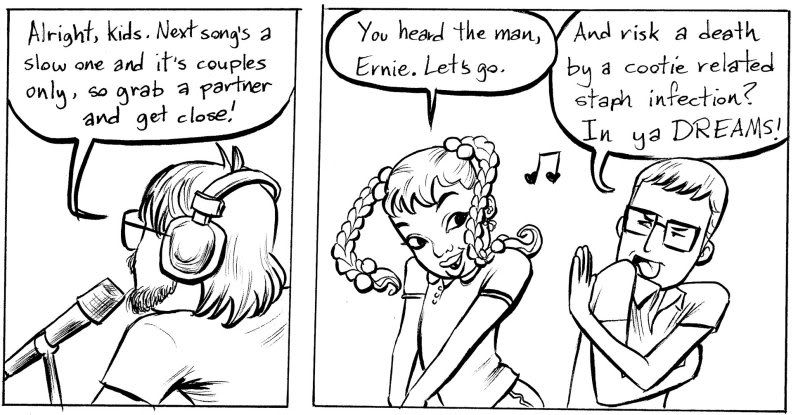 THE HISTORY OF THE ZIPPER CLUB

Len himself is a life-long survivor of a congenital heart defect.
Growing up with his unique condition and the work he did over a 14
year old period counseling at the real Camp Bravehearts inspired him
to write The Zipper Club not just for children who grew up like he
did, but even for kids who have  survived pretty much any sort of
illness or adversity. In the five year run that we hope to take the
book on, we hope to tackle issues ranging from dealing with divorce,
young love, coping with loss of a friend or family member, survivor's
guilt, all the way up to navigating the locust swarm known as puberty.
As we grow up, we all gain our share of scars, be they physical and
otherwise, and Cliffy, Rosie and the gang are here to be the voice
that says the things we survive are what ultimately show us what we're
really made of. Brought to life by Brenda's artwork that gives the
children their own unique senses of personality while bringing a sense
of fun, quirk, and youth to a tale of friendship and survival unlike
any ever told before.

The original Zipper Club short stories were first published in a six
issue run of Grayhaven Comics' ongoing anthology series, The
Gathering. All 27 pages of the short stories will be reprinted in this
collection, with an added 13 pages of new material interspersed
throughout to make it one full,
seamless, fun read for children and adults alike.



WHERE YOU COME IN...

By contributing to The Zipper Club, you will not only be supporting an
independently produced project, you will also be helping a greater
good.

From our reasonably attainable goal, the money from this IndieGoGo
campaign will go towards funding a first print run for our first
Zipper Club annual, paying Brenda and myself a little for our work, as
well as helping to make a few extra copies to be donated to pediatric
cardiac care centers around the country, so the book can make its way
into the hands of kids who could really need it.  Additionally, a
portion of any profits from the book will be donated to the American
Heart Association as our personal way of giving back to the
organization that's helped to save my life on top of thousands of
others over the years.

Furthermore, if we make a certain amount of money over our goal, we
have a list of stretch goals in mind for the book, chief among them,
upgrading the entire book from black and white to full color!

If you don't have the money to contribute, that's okay! You can still
help us out by spreading our link around through Facebook, Twitter,
Tumblr, and any other social networks you may be on. If we don't hit
our goal, all contributions go right back into the pockets of our
donors. No fuss, no muss.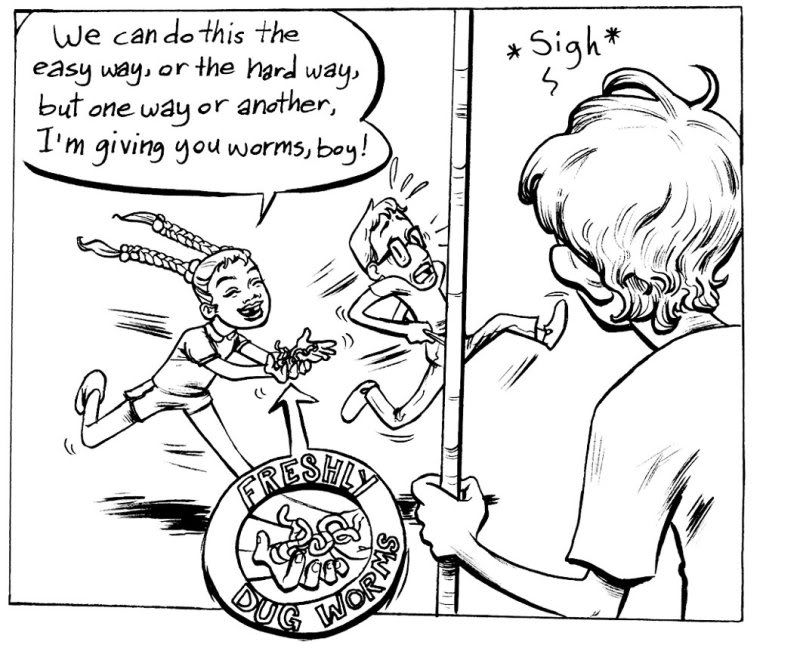 THE CREATORS
Len N. Wallace is a professional freelance writer who has worked in
the comic industry for going on ten years. His first graphic novel,
Love Buzz with artists Michelle Silva and Dave Tuney was published
through Oni Press in 2010. He's also worked on the Kung-Fu Panda for
Ape Entertainment/Dreamworks SKG, as well as work for Image Comics,
Grayhaven Comics, and Ronin Studios.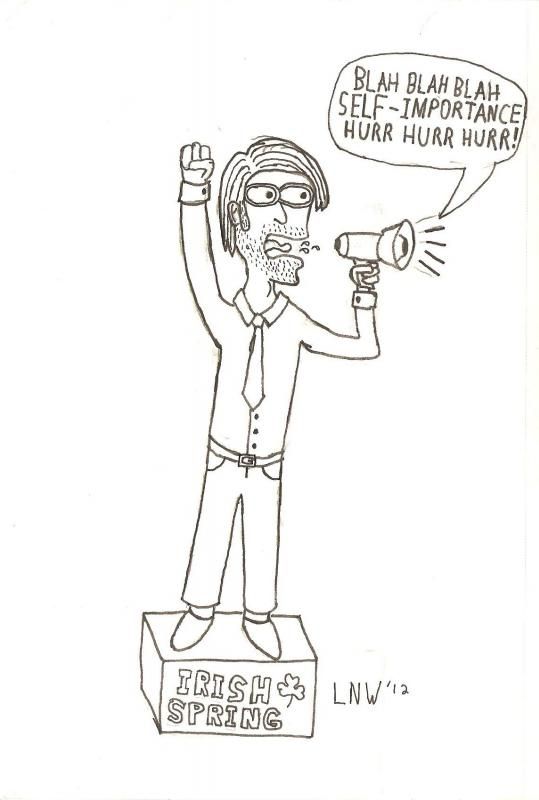 Brenda Liz Lopez is a professional freelance illustrator who, in
addition to her work on The Zipper Club, has illustrated the comic
Asinine with C.J. Johnson, as well as illustration works for Shut Up!
Magazine and Ugly Things!


The two first collaborated on a five page short story called The
Valentine's Day Massacre that told a tale of a third grade class of
boys versus girls in a war of cooties. The duo had so much fun with
the project that they later dreamed up the idea for what has become
The Zipper Club.
(INTERNATIONAL DONORS, PLEASE ADD AN EXTRA $10 TO YOUR DONATION TO BE USED FOR SHIPPING)