By helping to fund Wander, you are taking part in the development of a new concept in gaming. Wander uses exploration, beauty, cooperation and transformation to give you a unique player experience. You begin life as a tree, brought to life by a mysterious and powerful flower and go through various transformations as you progress. The game encourages you to explore the beautiful world around you and discover others like you who work together and become new entities each with their own unique form and power. If you have ever wondered what it'd be like to soar the skies and feel the wind blow under your wings as a griffon, be one with nature as a noble ent or swim the depths of the ocean as a agile amphibian, you can find out in Wander.
As Wander is all about co-operation, community and exploration, there is no combat in this game. Instead players encounter challenges and puzzles that can be solved more easily with the cooperation of others. You can explore a lush rainforest and take in the gorgeous scenery, dive in the ocean or fly above the landscape, discovering other companions along the way who will share their discoveries. The idea is to relax in a non-competitive world and immerse yourself in the sounds and music carefully woven together to create an experience like no other. There are, however, unpredictable storms to be encountered and your success at this depends on your ability to work with others to find shelter and get your friends to them, where you can then ride out the storms.

Embark on a journey of discovery, form a fellowship and piece together the great mysteries waiting to be discovered in the worlds of Wander.
Wander is going to be released at PAX Australia, on the 19th of July 2013.

If you'd like to read what others think about Wander please see the articles at  
Wander is going to be released no matter how much funding we get, but it could be even better if we had some extra funds. Funds would go towards:

Oculus Rift Dev Kit $300 (+$67 postage to Australia) *Goal Reached* - "Oculus Rift is a new virtual reality (VR) headset designed specifically for video games. With an incredibly wide field of view, high resolution display, and ultra-low latency head tracking, the Rift provides a truly immersive experience that allows you to step inside your favorite game and explore new worlds like never before." This sounds like exactly the kind of thing that would enhance the experience of Wander and make Wander a really unique experience for Rift owners.
Amplify Virtual Texturing $175 

*Goal Reached*

- Would mean we can have much higher quality textures, and reduce the memory requirements of Wander, so players with older machines can still play.


Triton Water, $475 - The default water in the game engine we are using isn't great, but writing a good water shader that is attractive and high performance is very hard. Triton is very good looking, the devs are friendly and the performance is great.




Additional copies of Unity $1500 / each - Would mean we could use additional machines for light mapping, which would cut baking times down considerably, allowing us to increase the quality of the lighting a lot.

Texturing tools $690 -

allegorithmic's

Substance Designer and Bitmap2Material, would also make things easier for our texturing artists, speeding up asset creation. These are currently available as a special bundled deal for $690.

little bit of money for paying musicians to play instruments that we can't play would also make the sound track better, as we're keen to use live musicians for the soundtrack. We already have a large collection of wonderful musicians donating their time; including guitarists, bassist, percussionist and vocalists. Our lead voice is a lyrical soprano opera singer.

Aaron, Anjay, Alex, Birrin, Chris, Daniel, David, David, Elaine, Garth, Jack, Joe, Justin, Loki, Sarah, Shelley, Sinead, Tadgh and YueYue are the Wander team. Members of the team have worked on many games before including major studio releases like My Little Pony and indie games like Dear Esther and Fruit Vs Robot.
As well as, or instead of contributing financially there are lots of ways to help:
Become an alpha tester and give detailed feedback and bug reports




Tell your friends about Wander and the IndieGoGo campaign

If you're a skilled writer, artist, web designer, cinematographer, animator, promoter or programmer and want to donate your time, please get in contact.

If you're going to PAX Australia, or another event, cosplay as a Wander character.

Vote for Wander on Steam Greenlight

The Wander team are very thankful for the support of Scalify, who are providing their Badumna framework to us, to Microsoft who are providing hosting on Windows Azure and to Razer who are supporting our booth at PAX Australia and providing their Razer Hydra motion controllers for us to develop with.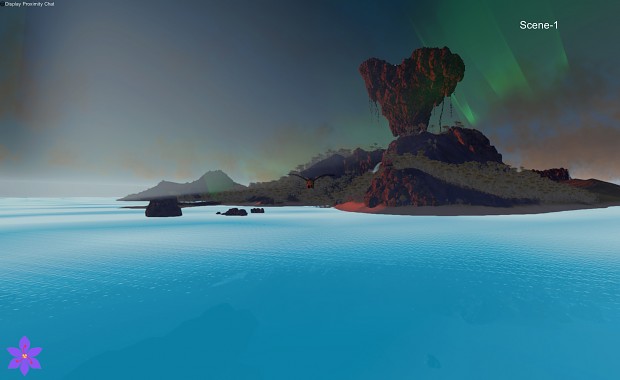 If you are interested to see more about Wander, please see our IndieDB page, where we have a large collection of screenshots, an active forum and gameplay videos. You can also get involved as an alpha tester.
Vote for us on Steam Greenlight!