Living With the Dead is a zombie apocalypse tale by Joshua Guess (that's me!). The story itself is a blog (which can be found at Livingwiththedead.net) and is a fully-realized fictional world with a story told in real time. LWtD began in March of 2010 and continues today. 
The blog itself is collected into eBooks and sold on the Kindle store. The format generates some love, some hate, but tells the bones of the story as I want to tell it; survival day-by-day in a world overrun with the undead. 
Victim Zero is to be the first in a series of actual novels set in the LWtD universe. This volume will explore the origin of the zombie plague and give background on the world itself. There will be no lack of action, betrayal, death and survival. 
While the collected editions of the blog and this book (and its sequels) will each stand alone (that is, you won't need to read both series to understand what is happening in either one), they will be woven together in some key ways. Characters in one series will appear in the other, for example. While each series can be read and enjoyed alone, together they will create a complex tapestry depicting an entire world at war with the dead.
To make that happen I have to give this project the time it deserves. For that, I need your help.

This project is being run through flexible funding. That means that even if we don't hit the $5,000 goal, I will still get your contribution and you will still get your perk. The only difference is that if we don't reach the goal I'll have to pay a higher fee when processing the money. 
As to where the money goes, well...
I will be making this novel into a print book. Some of the money will go to a cover artist, some to a layout person to arrange the book, some to an excellent editor or two, and a good chunk will go toward the costs of fulfilling the perks. Whatever is left over will help pay the bills while I write this thing. 
Here is a list of the perks. This list may expand if there is call to do so, and it WILL expand if we manage to get past the goal. Then we I will add stuff to every level of perks, and if the system will allow I'll even add new perks. Once past the $5,000 point I will begin announcing stretch goals to give each backer more bang for their buck.
Perks:

$5-eBook Version
This perk nets you the eBook version of Victim Zero and your name in the front matter of the book. Every backer (unless they choose not to) will be credited in the book itself. At least, the electronic version. If fifty thousand people back the project I would A) have a heart attack of joy and B) not be able to realistically put that many names in a printed form.
$10-eBook Plus Short Story
Exactly what it says. You'll get the eBook version as well as an original short story set in the LWtD universe that will be exclusive to this campaign. Each digital copy will be sent in a variety of electronic formats to fit whatever ereader or program you use. 
$25-eBook, Short Story, Print edition
This perk is self-explanatory. You get all of the above plus a print copy of the book. It will cost me money to have the book printed, so please add $5 for shipping. However! You may select this perk and add additional amounts for extra copies of the book without paying additional shipping. Add $8 per extra copy you would like to order. Oh, and you'll also get a nifty LWtD bookmark and bumber sticker, design to be revealed.
$50-Personalized Autograph
With this perk you get the eBook, short story, 2 (TWO) copies of the print edition as well as two bumber stickers and bookmarks. Shipping is included with this perk unless you choose to order additional copies, in which case add $8 per copy above the first two. I will autograph and inscribe each book however you like (you can tell me how in the survey email at the end of the campaign). 
$75-Beta Read
This perk is identical to the $50 perk in all ways but one: you get to be a beta reader for Victim Zero. This is a chance for you to become a part of the process, read the book before its release, and make your mark on my world and characters. 
$100-Fictional You
Identical to the $75 beta read perk, but you also get to name a character in the final book. This one is limited, but the name can be yours or one you make up. You get to choose gender and characteristics. The names have to be realistic, so if you choose "Donkey McGingersnack" I will veto that for something more reasonable.
-$500-Your Own Story
For $500 I will write a novella about you in the LWtD universe. You get all the perks up to the beta read (and obviously a character you name will be in this story). This novella will be created between the two of us and when I'm finished it will be your story. You will own the rights to it and be able to do with it whatever you please. Want to publish it yourself under your name? Cool. Want me to publish it and give the proceeds to charity? Fine and dandy. Whatever you want to do, we'll do. 

I've been broke and living paycheck to paycheck. Hell, I still work a full-time job to keep the lights on. I understand if you want to help but don't have five bucks to spare. If that's the case, don't start digging into the change jar on my account. Instead you can spread the word on your social networks and in real life. Point people to this campaign and share the links for all you can. I'm just happy you've read this far, to be honest. I wrote this whole thing and even I'm a little tired of it. You're a trooper, and your support means the world to me. 
That being said, by all means back the project with money if you can afford it. If you're feeling super-generous you can actually back the project with a larger amount than your perk requires or even put money in the pot without requesting a perk. I do that sometimes for campaigns I really like, but I'm of course happy to have you get rewards for your hard-earned benjamins.
Your call.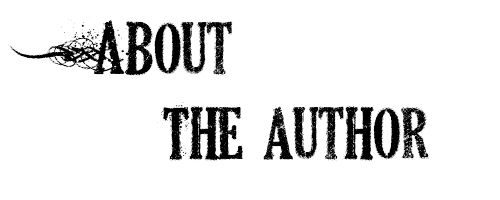 Joshua Guess (that's me again! Third person is hilarious.) is an independent author living in Frankfort, Kentucky. Writing is a part-time job and a full-time passion for him. He enjoys donating to charities, singing badly, and telling lies for money.