Hello IndieGoGo Users,
Who am I?
My name is Jordan Hart, I am the founder of PurpleHatch Games. PurpleHatch Games is an independent studio in North-West England. This is my first commercial game although I have worked on 2 games previously. I am a programmer and work in C#, C++ and Java.
What is the Game About?
Twist is a 3D platformer following the story of a nano-biological experiment named 'Twist'. The gameplay follows him infiltrating various organisations to steal intel wanted by the government. The story is a loose parody of pop culture spy films with lashigns of dry humour.
Where Twist is different is in its gameplay mechanics. The player has the ability to controls the player's rotation as well as jumping. This makes for an intriguing cross between Bit Trip Runner and Fez, both are games that I admire very much.
When will it be Released?
The game is slated for a release in late October. This will just be an Alpha release followed by several updated releases before the final build goes public. IndieGoGo contributors will gain access to every single one of those releases.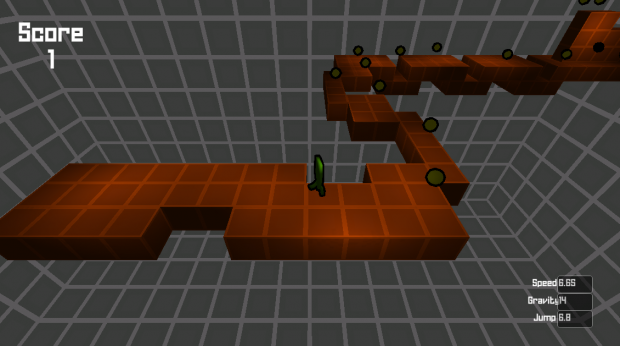 Where can I play the Demo?
I recently released the demo for Twist and it clearly lacks some things. this is where you come in. I need funds to help tap the hidden potential of the game. You can download the demo for Windows here:

And the Mac Demo here:

What will you do with my Hard-Earned Cash?
With the extra funds, I will hire a freelancer that is waiting and ready to produce a large selection of assets for the game's backgrounds and props, as well as obstacles and a complete revamp of all the textures and graphics. This will leave me free to work on more features of the game and the storyline without needing to worry about graphics. The extra funds will also go towards alpha testing the game and improving the overall user experience.
In summary, this is where all your hard-earned monies will go:
Graphics Overhaul

A Bunch of New Art Assets

Contracting Freelance Musician

Hiring Professional Testers

Freelancing the Story Writing

Purchasing a Couple of Unity Packages to speed up Game Development

Promoting and Marketing the Game
Why?
If we can all raise enough money to get this project looking, playing and sounding great, I can realise my dream of developing a video game that people enjoy playing.
What If I can't Contribute?
There's no such thing as can't contribute. If you can't spare a dime, we really appreciate the support nonetheless, so be sure to share this page with your friends and try to spread the game by word of mouth, any support at all is thoroughly appreciated.
Thank you so much for the support,
Jordan,
Founder of PurpleHatch Games