What Is The Gamer Symphony Orchestra?
The student-run Gamer Symphony Orchestra at the University of Maryland (GSO) is the first collegiate ensemble devoted exclusively to performing orchestral arrangements of video game music and using that music as an educational tool. Founded in 2005, we now boast a roster of more than 120 musicians, including 30 vocalists. We consistently play to packed houses at the university's largest performing arts venue, the 1,100-seat Dekelboum Concert Hall, and this past spring we performed for over 1,100 people at the Smithsonian American Art Museum as part of their Art of Video Games exhibit!
The GSO has also established an international name for itself by collaborating with the nationally acclaimed concert tour Video Games Live. We have provided not one, but two arrangements that were performed at Strathmore by the National Philharmonic, and one of those pieces has been performed around the country, and even made its international debut in São Paulo, Brazil. We were even featured on "CBS This Morning" earlier this year!
The GSO is also very proud of its outreach program! We are responsible for nurturing similar ensembles at several nearby high schools, as well as a recently formed group at Ithaca College in New York!
Also, did we mention that all of our performances are FREE!?!
Why A Tuba?
Given that we are a student group, not an official university ensemble, our members are ineligible to borrow instruments from the university. Although most musicians own their instrument, very few tuba players own a personal instrument due to its exorbitant cost. A "cheap" intermediate level tuba usually costs around $10,000!
In the GSO's history, we have had only ONE tuba player, and he was only able to join because he paid hundreds of dollars out of pocket to rent a used tuba. Sadly, very few college students have this option due to lack of funds.
This presents two significant problems for the GSO:
Tubas provide unique bass sound that other instruments simply can't replicate, and the lack of one is very noticeable. Trust us, we've tried to substitute that sound using bass clarinets, baritone saxophones, baritones, bassoons, and even contra-alto clarinets! It just doesn't work. (And yes, the contra-alto clarinet is a real thing.)
The GSO is a group built around INCLUSIVENESS. We don't require an audition to join the ensemble, and one does not need to be a music major to join. (In fact, less than 5 of our 120 members are studying any form of music!) As such, there is nothing more painful for us than having to turn away an excited and dedicated musician due to the lack of an instrument.
Why Is A Tuba So Vital? Doesn't it just benefit one musician? 
Although a tuba can only be played by one person at a time, that single instrument has the ability to benefit an incredible number of people!
In addition to the bass sound mentioned earlier, tubas are vital in helping the ensemble stay in tempo, creating the foundation for harmonic chords, and establishing the mood of a piece.
Over the instrument's lifetime, literally thousands of people will be able to hear it. It will be passed down over the years to many different players, just as our current drum set has. This tuba will undoubtedly be with the GSO for many, many years.
What We Need...
Remember that single tuba player we mentioned earlier? The one who has been paying hundreds out of pocket to rent a used tuba? Well, we want to buy that tuba! We know it is reliable (no chance of your money going to a dud tuba!), AND the money that has been paid already to rent the tuba in the past will be deducted from the purchase price!
That puts our goal at the (relatively) cheap price of $4,000!
(Yeah... No matter how you put it, that's still a lot of money.)
In the unfortunate event that we are unable to reach our goal, all funds raised will go toward the continued rental of the tuba, bringing down the purchase price even further with the hope that we will be able to purchase it sometime in the future.
Should we go over our funding goal, all excess funds will go towards our operating costs. It's surprisingly expensive to operate a student-run orchestra. Of our approximately $17,000 yearly operating budget, the UMD Student Government Association funds less than a third of that. The rest of the cost has to be covered by donations from members and fans like you.
We've been able to make ends meet over the years, but only just. That's why we decided to launch this fundraising campaign: to provide a concentrated burst of funds that would let us do something that we could never otherwise do - buy a tuba.
Perks, Perks, Perks!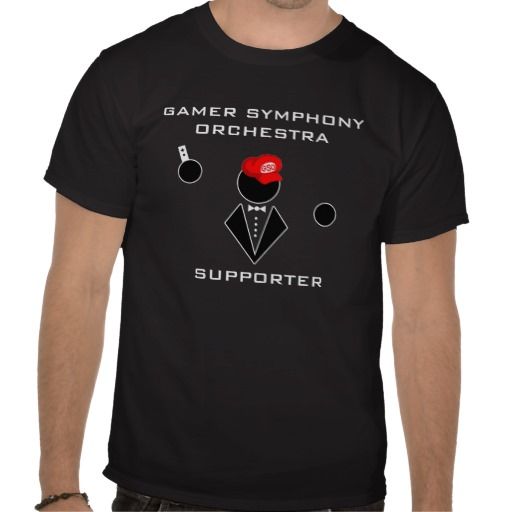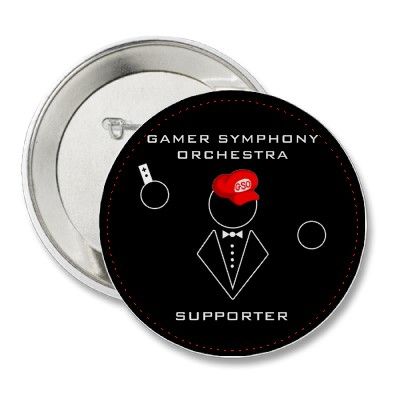 We've got a bunch of cool stuff available as perks, including:
Insider information on what pieces we will be playing next!
VIP passes to our concerts!
Limited edition supporter merch (pictured above)
Select a past piece to be performed again at a future concert!
Select a NEW piece to be arranged and performed by the GSO in your honor!
Dinner with the GSO officers!
And more!
I Wish I Could Donate, But I'm Broke!
That's fine! You can still help us out!
Share this project on your social network of choice!
Bring it up in conversation!
Know somebody who is looking to get rid of a tuba? Let us know!
The GSO Sounds Awesome! I Wish There Was One At My School!
If you want to start a GSO at your school, just get in touch with us and we'll help you in any way we can!
Where Can I Learn More About The GSO?
We're glad you asked! You can learn more about us and hear past concert recordings at our website here!