Go On Tour With Kent To Taiwan and Help Inspire The Next Generation of Musicians
Kent Aberle, professional drummer/clinician from Atlanta, GA is going back on tour with The On Fires from Australia in Taiwan July 6th-July 11th 2013. 
After numerous successful tours, including China, the band is bound for Taiwan to perform at the mammoth Hohaiyan Rock Festival in front of 300,000 plus people.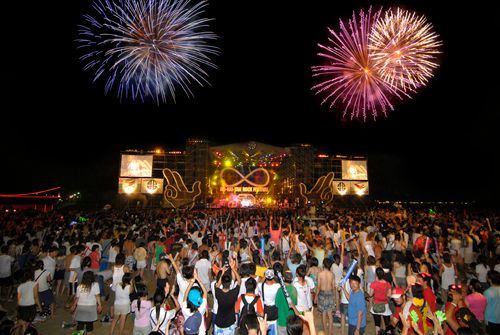 To commemorate the event, Kent is producing a documentary about the trip and festival performance. This is your chance to be part of the experience.
KENT NEEDS TO RAISE A MINIMUM OF $1500
His goal is to use this experience, and footage from prior tours, as part of a presentation given to aspiring musicians about the life of a professional touring musician, traveling abroad and experiencing the world and different cultures through this unique perspective. 
These presentations will be held at private events, schools, and music stores across the United States to not only inspire the next generation of musicians, but instill in our youth to follow their dreams and affirm that anything can be achieved through hard work, honesty and professionalism. 
Indiegogo supporters get an exclusive look into what it is truly like to travel and perform in the far east. You will experience what it is like to play in front of hundreds of thousands of people on the other side of the world.
You can help by contributing to Kent's campaign. Select your level of involvement from the choices above on the right. Different contribution levels receive greater perks in return. If you can't contribute monetarily, please help by spreading the word on Facebook, Twitter, and other social media outlets or telling your friends by sharing this page. 
Jump on the tour any time, Kent needs your contributions by July 24, 2013.  
GET STARTED, CLICK "CONTRIBUTE NOW" BELOW