Today Is History
Today Is History is the world's only time-traveling satirical news show. A team of reporters travels through time reporting the news and noteworthy events throughout history as it happens.  It's a live action news show hosted by two anchors, Erika Heidewald and David Harris, and features interviews of people from the time period as well as segments on politics, daily life, and culture. Think of The Daily Show or The Colbert Report, minus The Daily Show and The Colbert Report, with excellent comedic writing and a loveable cast of correspondents. Now think it's great. Yep, you got it.  

Today Is History is a show developed, written, and produced by a team of very funny and talented improvisers and writers. The team has put together a backlog of scripts that include new and interesting takes on historical events like the reign of King Tut in ancient Egypt, the dedication of the Statue of Liberty in New York, and the persecution of Galileo.

We need your help to produce the first two episodes. We're aiming for two high quality episodes which we plan to pitch to television networks, producers, and online entertainment channels looking to pick up and invest in an intelligent, fun, and engaging new comedy show.  We're looking to pitch the show to Comedy Central, Adult Swim on the Cartoon Network, FX, and several online sites looking to develop comedy shows for the web.

So, $9000 seems like a lot of money. Of course it is. But, Big Hollywood doesn't seem to think so. To produce the show in a quality worthy of pitching effectively to television networks we need about $9000. In a brief breakdown of the cost of production, our studio rental for two days is $1300, production insurance is $600, camera rental including a professional high definition camera, accompanying lens package, monitor, and other camera peripherals is $3000, and our lighting and grip package is $800 per day. In addition to these technical costs we have the costs of producing a period show with quite a few expenses related to wardrobe, set design, and art for the show.  And perhaps most importantly, the best professional actors deserve to be compensated for their work. We'd like to pay our talented guest actors, as their performances are one of the most important elements to making this a funny and successful pilot.
The talented actors attached include:
Nick Mandernach - UCB Harold team John Velvet and UCB shows: Harold Night, Cagematch, Hip Hop Penguin: Droppin Truth Bombs in Yo Earholes, Quick & Funny Musicals, and Mix Tape
Billy Merritt - MTV's Boiling Points, Best Week Ever, Straight Plan for the Gay Man, Reno 911, Law and Order, Workaholics and Happy Endings
Hal Rudnick - ER, Reno 911!, 2007 Oscars Telecast, and numerous commercials
Betsy Sodaro - Animal Practice
Miles Stroth - Reno 911!
Dave Theune - Comedy Bang! Bang!, CollegeHumor Originals, Funny or Die Presents
Greg Tuculescu  - 30 Rock, The Office, Bridesmaids
and many more!
The core news team is made up of our writers and contributors. This show is a personal investment for us as we work diligently to develop and write a funny and entertaining new series.  We're investing our time and energy in the prospect of this show being enjoyed and picked up by a network and in the future produced with even greater resources to make the show truly exceptional. Therefore the money we raise here will not go towards compensation for any of us - it will all go into making an outstanding product, so we can hopefully rake in the big bucks later on.

You might still be wondering, Why not do this the cheap way? I've seen amazing no-budget films shot on iPhones and hot dang, your promo video looks pretty good! Here's why - we started writing three months before ever even discussing promotion. We're incredibly confident in our material. And in order to pitch it to TV networks, it needs to be the best-looking show we can possibly make. There's a lot that goes into making an elaborate historical show including props, wardrobe, studio space, camera rigs and set design.
What is special about this show? 
Let's face it. There's a lot of grey area throughout history. We feel there's probably a little left out of our history books. Knowing what we know about politics, society, gender issues and culture of today, our show takes a fine-toothed comb to sift through the events of history that have otherwise been painted in black and white. Your contribution may actually change history as we start the conversation of, "What really happened?" What we've found so far has been quite hilarious. 
Today Is History is primarily entertaining, but it's also educational. If you've ever wanted to learn about history in a fun way, this show is for you. Our episodes delve beyond the highlights to bring you the history you never learned in school. But we can't do it without your contribution.
Hey, you get stuff too!
Check out some of the goodies you get to the right! You can donate any amount, but if you choose one of the perks, you get cool stuff. Because you like cool stuff.
But what you don't see to the right is that our highest contributor gets a WALK-ON ROLE ON THE SHOW! If you don't live in the LA area, we'll incorporate your photo into one of our episodes. Think about it - that could be you traveling through time!
Who are we?
We are a solid team of improvisers, writers, directors, producers, and editors at the top of our craft. Here's our team: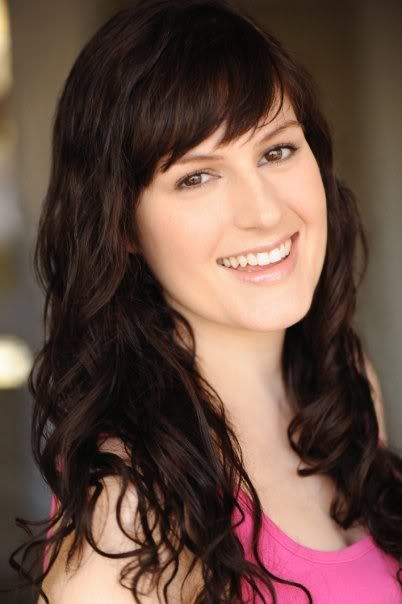 Erika Heidewald is the creator and co-host of Today Is History. She is a comedian and writer in Los Angeles, though her family made her grow up in the Midwest and she totally doesn't get why. Erika enjoys comedy, learning, and tweeting her misery. 
If she could go back to any point in time, she would either go to Ancient Egypt around 2000 BC or she would be a Hopi Indian before all the white people came.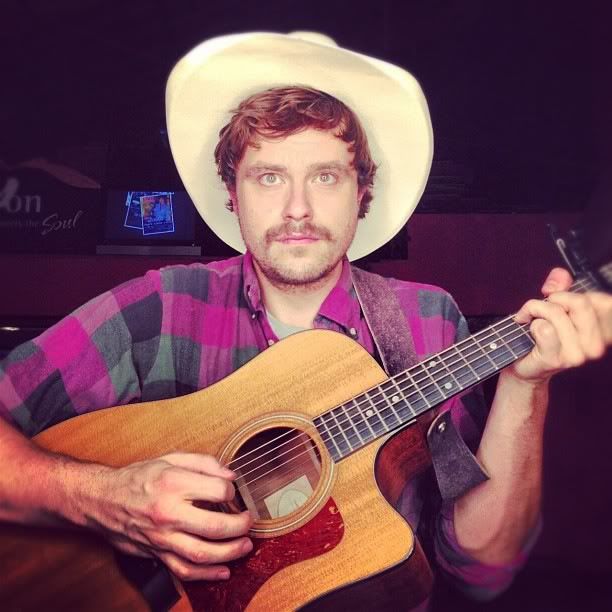 David Harris wrote his bio in fleeting and sporadic moments of creativity he had over a two week period. The news team pieced it together from 33 emails, text messages and notes left on car windshields:
"I am David Barton Harris and I am thrilled to be one of the time traveling hosts of Today Is History. As most of you know, I am a pillar of the improv comedy community here in Los Angeles, and so, I too share your concern and worry for my safety. 
My prior acting credits include an MTV web series called Status Updates, a guest role on ABC's Happy Endings, and starring in three seasons of MTV's Disaster Date. I have no prior time traveling credits.
If I could I'd travel to 1791 London where Joseph Hadyn composed and premiered his now famous Surprise Symphony (No. 94). I'd wait for the pause between the 1st and 2nd movements and then I'd shout, 'Spoiler Alert. Expect an abrupt fortissimo cadence to this otherwise delicate opening theme.'
Suckers."
Leann Bowen is the director of Today Is History as well as a contributing writer. She is a writer, filmmaker and improviser in Los Angeles with a degree in film. A native to Los Angeles, she never really looked into the whole Hollywood entertainment scene until after college and then she was like, "Whoa." She is a lover of comedy and dogs.
If Leann could travel back in time she'd probably make a ton of trips because she feels there's a lot of people who need to be punched in the face.
Sy Ozcan is a writer and correspondent for Today is History. Originally from Boston, Sy is a Los Angeles based actor and writer. He got his BS in Film & TV production from Boston University and has studied both improv and sketch at the UCB Theater in LA. He can be seen in various digital shorts and web series on the internet.
If Sy could travel to any point in history it would be to the 1920's so he could drink bootlegged liquor as well as enjoy jazz and wear a fedora without seeming pretentious.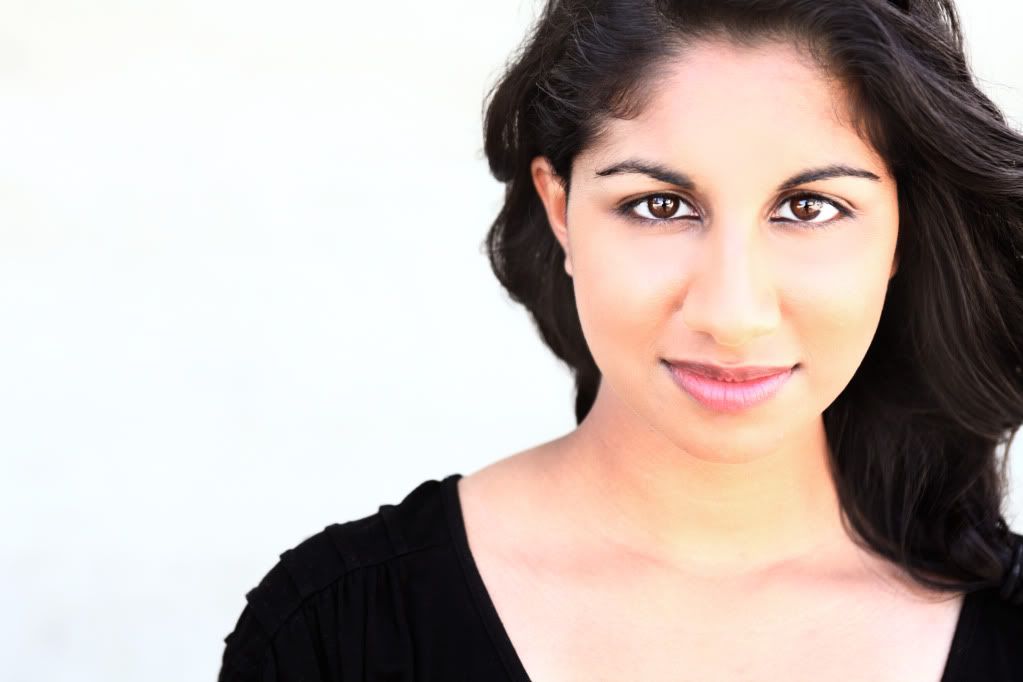 Monica Padman wants to clarify some things. She is an actor-writer-comedian from Duluth, Georgia, NOT MINNESOTA. She is a writer-correspondent-on set nap coach for Today Is History, NOT THE TODAY SHOW. In her off time, she likes to dance like nobody's watching-with wolves-Gangnam Style, NOT GANG STYLE.
If she could travel back in time she would go to mid 15th century Germany and give two thumbs up-one sticker-something inappropriate to her hero: Johannes Gutenberg (first person credited using the hyphen). 
Lara Zvirbulis is a writer and improviser in Los Angeles and is thrilled to be a writer and correspondent for Today Is History.  
Lara would love to go back to Philadelphia in 1776 to see all the hoopla about independence.
In elementary school Joseph Clift won a city wide music award for a rap about history he wrote with his sister. When he isn't riding that accomplishment, he's writing for Los Angeles based sketch comedy groups Dumbshit Mountain, The Mutiny and Sketch Cat. Professionally he's written bits for Scare Tactics on SyFy, Cracked.com and Badassoftheweek.com. Also, he writes for Today Is History, but he's sure you gathered that from the fun time you had reading his bio. 
If Joseph could go back in time he'd travel back to 17th century France so he could punch 'Father of Modern Philosophy" René Descartes in the face because screw that guy.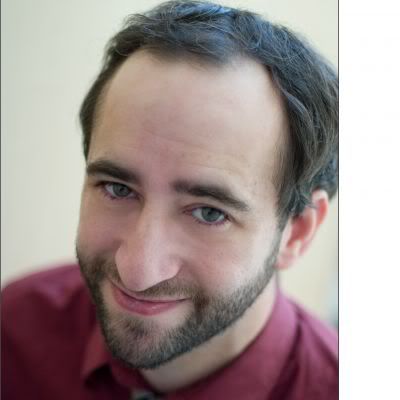 Matt Manser is a writer, actor, and comedian from Michigan and is a consultant on Today Is History. 
If he could go back to any point in time, he'd choose November 5, 1955 so he could hang out with a confused Marty McFly.
Spread the word!
Get the word out! We need help raising these funds. We appreciate any contribution you make, including letting others know about our campaign!  

Wanna have some fun before the show launches? Check out our Today is History Twitter Page and the Today Is History Facebook Page. We've got special features, facts, and daily jokes about our wonderful, hilarious past.