Company with a Cause
"reinventing nutrition"
thirty30 is an eco-friendly all-natural nutrition company focused on bringing our customers the highest quality products, and packaging them as conveniently as possible, using the most eco-friendly materials and methods available.  We also have a mission, to rebuild coral reefs around the world by donating 10% of our profits directly to the Global Coral Reef Alliance (www.globalcoral.org). 
Coral reefs are found between thirty degrees north and south latitude, that's why we are thirty30.

Founder
Jarob Fetters, the founder of thirty30, started the company for a few reasons.  The abundance of nutritional supplements loaded with chemicals, the bulky packaging that makes taking supplements on the go difficult, and the lack of supplements for uneducated and first time buyers.  With a degree in Biology and a passion for coral reefs, sticking true to his desire, Jarob hopes to make an impact.
Causes
Sustainable packaging.
Our packaging will be the greenest dietary supplement packaging available.  We will use recyclable stick-packs, which use 35-50% less packaging material than regular portion packets, and biodegradable burlap drawstring sacks. 
Rebuilding coral reefs.
Donating 10% of profits to rebuild coral reefs, which are home to 25% of all marine life and 10% of worldwide fish harvest.  These incredibly fragile ecosystems occupy less than 0.2% of the worlds oceans with more than half considered threatened.  They also provide protection to millions living on coasts from storms and tsunamis, and provide billions in revenue.
Spreading healthy all-natural nutrition.
All-natural nutrition means no artificial additives, flavors, and sweeteners, only real ingredients.
Products
Starting on an extremely small scale, there will only be two products offered to begin with.  The first is our all-natural amino acid based energy supplement.  Perfect for a pre-workout boost of energy or a mid-day pick-me-up, its easy on the stomach, loaded with B vitamins, amino acids, and electrolytes, and packaged in an easy to take recyclable stick pack.  Lemon will be our first light, refreshing, natural flavor.
5.65g Amino Acids
14mg Vitamin B6
5.75mg Vitamin B12
190mg Sodium
140mg Potassium 
200mg Caffeine from green coffee bean extract and green tea leaf extract
Our second product is our bamboo fiber t-shirts.  95% bamboo and 5% spandex makes these shirts perfect for the gym, or even every day wear.  They are also softer than cotton, wick away moisture, hypoallergenic, and best of all, sustainable.  Bamboo is one of the fastest growing plants on the planet growing up to four feet per day in some cases, and requires zero pesticides and fertilizers.
 

NEW "love your reef" t-shirts!  These shirts will be made with an eco-friendly bamboo and organic cotton blend.  Show off your support of thirty30 and our mission of rebuilding coral reefs.  
$5 from each shirt purchased through indiegogo will be donated directly to rebuild the worlds coral reefs!!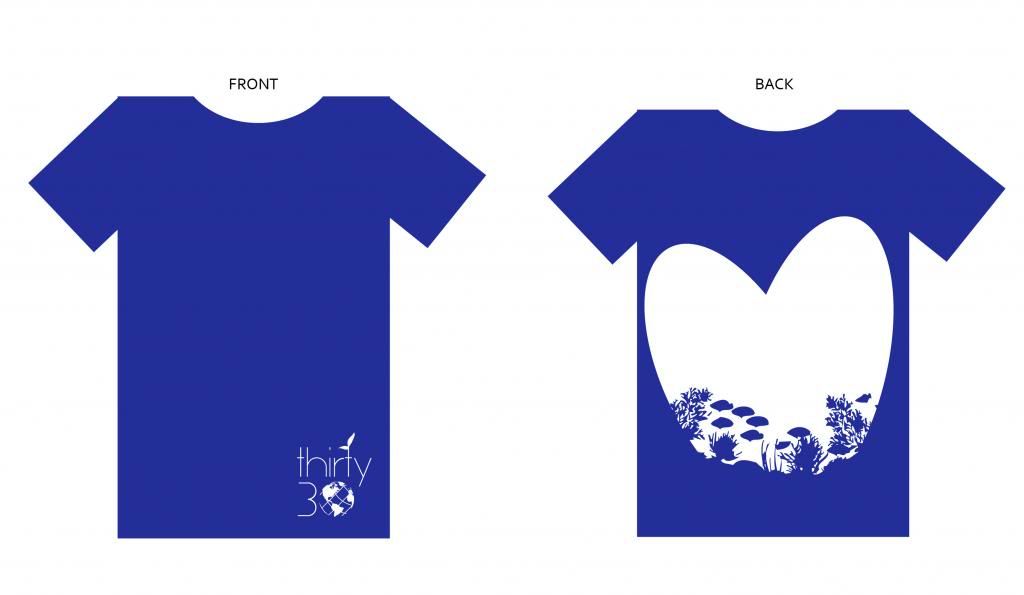 Funding
Currently our products are being manufactured, but using this method of convenient and sustainable packaging is expensive. 
The money we raise through Indiegogo will go directly to packaging our products. 
Sure, we could have paid for the packaging already, but that would have been the standard bulky plastic jars, which is not ok with us.  We want to bring you an innovative product beginning with the all-natural energy supplement, to the recyclable stick packs, to the beautiful biodegradable burlap bag they come in.  Indiegogo also proves to us, and potential carriers, that there is a demand for our product.  Since our product will go directly to packaging after this campaign has ended, they should be available shortly thereafter.  Look to get your perks in April 2013!  Let us know your t-shirt sizes!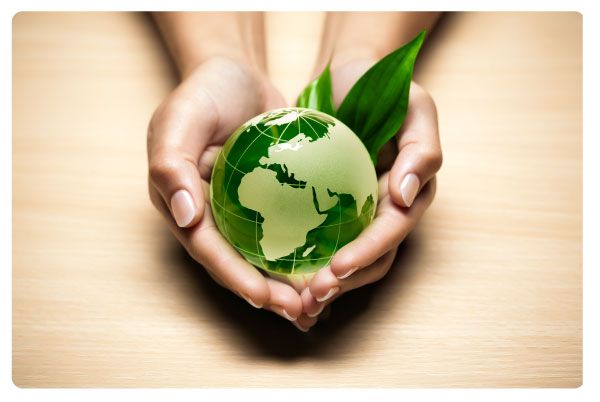 Summary
Overall, we want to create a better world, and this is our way of doing so.  Creating healthier people through our products, a healthier earth through our packaging, and healthier oceans through our donations and efforts.  As our company grows we will continue to expand our portfolio, constantly reinventing nutrition, and bringing our valued customers something new and exciting.
Share our company!
Visit our website, follow us on Twitter, and like us on Facebook!  We would be pleased if you could pass on your gracious tweet or share of our company!
Questions? Comments? Ideas?
Send us an email: support@thirty30.com
Visit our website: www.thirty30.com