A BIG THANK YOU FOR ALL WHO CONTRIBUTED TO THIS CAMPAIGN!!!!
     Although we did not reach our goal of $5000, we did reach our goal, personally. We are bringing this product to people who can really benefit from achieving professional looking ABS models.
-Once funds are transferred an update will be posted on our Facebook page, click here ---> The Touch Up Facebook Page Direct Link
AFTER CAMPAIGN REWARD:
     Every Kit will now receive 40 grams of True Blue Makerbot ABS Filament to print Cute Octopus Says Hello! (Make sure you download your Cute Octopus Says Hello! - Link is on our campaign page under the picture)
NEW BONUS IF WE REACH $2500: Everyone who buys a kit will also receive 20 grams of True Blue ABS Makerbot filament to print Makerbot's Cute Octopus Says Hello! Check out more information on Makerbot filament at (http://makerbot.com).
The Touch-Up can provide a smoother surface to allow for a more detailed and even paint job!
The Colonel by Sculptor at Thingiverse.com
BONUS: Everyone who buys a kit will receive 20 grams of Nuclear Green ABS Makerbot filament to print Makerbot's Brain Zombie! Check out more information on Makerbot filament at (http://makerbot.com).
Spread the word to help you get more ABS sample filaments! The more kits we sell, the more free samples we can add and the closer you get to the Ultimate Sampler Pack!
The free sample of Makerbot ABS filament included in your kit will allow you to try this brand of ABS over your current brand. This will allow you to see how Makerbot's ABS polishes better then some other brands. We have not gotten any bubbles or imperfections when using Makerbot ABS, but we have had these issues with cheaply manufactured ABS filaments.
UPDATE on INFORMATION REQUESTED
     The Touch-Up is a 0.5 gallon glass container. You can place items 6" tall by 4-3/4" wide.
How The Touch-Up Works
     The Touch-Up utilizes a vapor sanding process in which it uses Acetone vapors to smooth and  polish ABS plastic. Times of processing vary depending on the size and Layer thickness of each model printed. A very small model could take 15 to 25 minutes while a larger model could take 45 minutes. It is important that you often check your model often to ensure the desired amount of polishing. You want to be sure not to over-polish as Acetone melts ABS, making it softer.  (Check your model by looking, do not remove lid while product is warm. If used in a well ventilated area you can open the lid to flip/rotate the model to get a better overall coverage) 
     Depending on the brand of ABS you are using, results may vary (as stated in the video credits). We recommend Makerbot's ABS filament because it responds very well the process everytime we've used it. Other brands of ABS may produce air pockets that cause tiny holes to form when going through the Acetone Vapor Process, ruining your models.
    The amount of Acetone also varies depending on the size of your model. I always start at 1 Tablespoon for smaller models, and for larger surface areas I use 2 Tablespoons. More may be needed. Time your process with the brand of plastic to get an understanding on how much acetone to apply. If correct amount is used you should have a beautifully polished ABS Model with no acetone left inside the glass container.    
     We posted an Instructional Video on YouTube when we started this campaign (found HERE and at the bottom of the page).

Information Update:
For our International Buyers:
     The Touch-Up runs off of 120V AC. (If you are not a US resident you may need a voltage converter).
International Converter Set Now Available for an Additional $12
       The Converter is dual wattage from 220/240V to 110/120V and will allow you to plug into:
North and South America, Africa, Asia, Australia, Europe, The Middle East, and the UK. (Includes: Great Britain, Ireland, Japan, Hong Kong, China, Fuji, New Zealand, Caribbean, and Singapore.) 
     Add $12 to your order and we will include the Converter when your kit is shipped. (EXAMPLE: $100 for the kit, $25 for shipping and $12 for your kit, for a total of $137)
*Use intended for those who are 18+ years or with close adult supervision*
 Are you tired of hand sanding and polishing your ABS printed models? Because now you don't have to!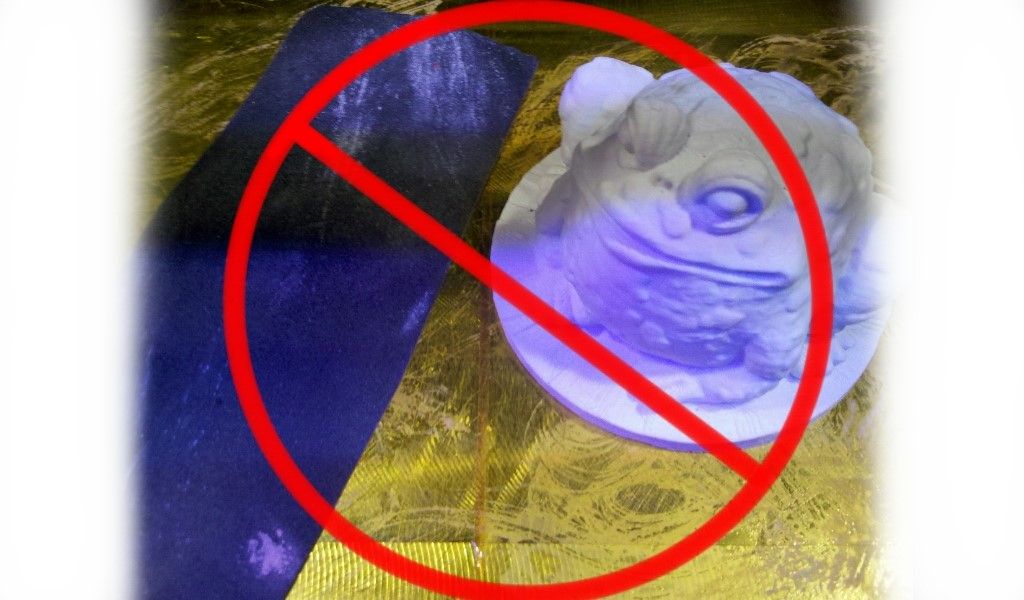 Wouldn't it be easier to simply let The Touch-Up smooth and polish your ABS Prints?
 No more Sanding Dust Everywhere or Harsh Chemicals on the Skin!!!
Easy Clean-up
     * Remove Glass container from Heating Unit
     * Wipe out with paper towel
Start Getting Professional Looking Models!!!
Item: Garden Toad by SSW @ (Thingiverse.com) Printed using Makerbot True White ABS Filament
Item: Snail by Cerberus333 @ (Thingiverse.com) Printed using Makerbots True White ABS Filament
Item: Brain Zombie! by Makerbot (Thingiverse.com) Printed using Makerbots Nuclear Green ABS Filament (Use your 20g of Nuclear Green ABS (provided) in your kit to print and polish one of your own!)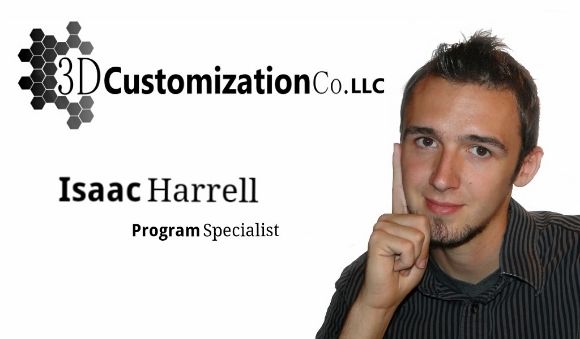 We have all worked hard to make sure The Touch-Up will provide amazing results time after time. For us, it has proven to be an amazingly easy tool to get the results we want out of our models. With every pledge you make, with every person you let know about The Touch-Up, you are helping us bring this amazing tool to everyone... But not before we bring it to you!!

     The Touch-Up is a product used to smooth and polish rough edges due to the 3D Printing Process. Achieve amazing results using various print layers. Imagine a finish you can see yourself in! Literally! STOP WASTING TIME hand sanding and hand polishing your 3D printed ABS models. Let The Touch-Up do it for you! This product allows you to get professional looking models faster by letting The Touch-Up smooth your print for you while another model prints.
     We found that when using Makerbots ABS filament, we were able to get faster polishing times with a great overall consistency with each model polished. (Same filament used in our video and pictures)
Item: Cute Octopus Says Hello by Makerbot (Thingiverse.com) Printed using Makerbots True Blue ABS Filament

     I got into 3D Printing a year and a half ago. I mostly used my 3D Printer for misc. projects such as, custom snowflakes and ornaments for Christmas, fixing/creating parts for other devices and projects, and designing and printing my own Rep-Raps. I used to spend a lot of time finishing my models after they were printed to get a really clean and smooth surface. I tried different techniques from spray enamel to dipping the part in different chemicals. It took months until I figured out the best method for polishing 3D printed ABS models. That was to submerse the ABS model in Acetone vapor. From that came the idea of vapor sanding and The Touch-Up was conceived.

     The first obstacle was the heating element. I used 32 Nickle-Chromium resistance wire (common heating element). This works by dispersing the electricity in the form of heat. To contain the heat I used two stainless steel plates (one coated with temp resistant paint). Then bolted the steel plates to a stainless steel wire trivet frame, which is used not only to raise the heating element off the ground as not to damage sensitive surfaces, but also provides a holder for the glass container. The container used is a 0.5 gallon glass container with lid. The lid does not seal to the container, as not to create/build pressure (which would be very dangerous). The lid is only held on by its own weight. This is so Oxygen gets pushed out of the top. The lid then contains the Acetone vapor inside the glass container. The glass container can then be removed from the heating unit to cool and condense any leftover Acetone. (If the proper amount of Acetone is used there should be no leftover Acetone, the ABS model should absorb the vapor). Always start with a small amount, add more if necessary. All that was left was to lift the model off the surface of the glass container, so we added a platform for the model to rest on. I also wanted to be able to turn the heating unit off, and know that was in fact, off. To do this, I was sure to include an ON/OFF switch cable, with LED light indicator in the 3D Printed electronics case. Then, The Touch-Up was born.
     Start Getting the most out of your 3D Printing Experience!!!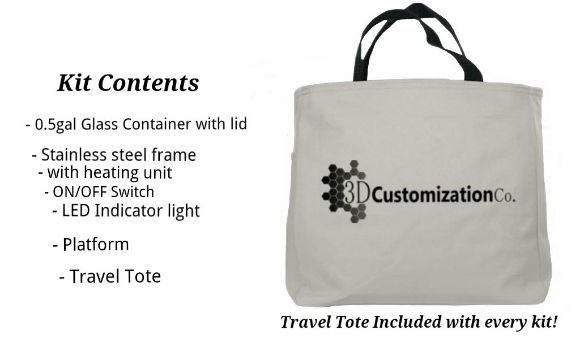 Limited Edition Signature Series is a series with a total quantity of 1000. (IF ALL ARE SOLD)

     Our Goal is simple. After struggling to get professional looking finishes, we want to get The Touch-Up into as many hands as possible so that everyone can get professional looking ABS models. Unleash your creativity and show it off in style! (ABS is the choice of many Engineers due to its Strength and Resilience.)
    Even if our ultimate goal is not obtained, everyone will still receive their pledged perk.

     The Travel Tote was initially a stretch goal at $35,000 - but we wanted to be sure everyone got one, regardless of if we were able to reach that goal. We wanted those people who like to travel and/or plan to travel the ability to take The Touch-Up anywhere! It provides a nice case for The Touch-Up or it can be used as a re-usable grocery bag!

If we reach 500 Kits, everyone that is going to receive a kit will receive 1x extra platform (Only for those who are receiving a kit from a Perk)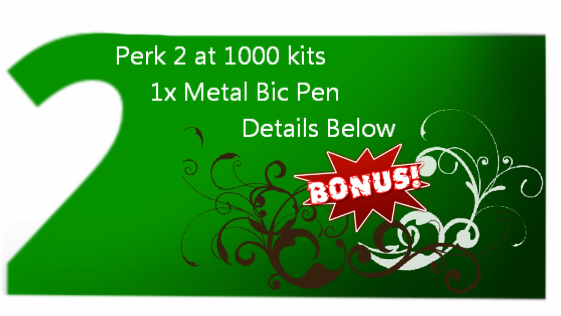 If we reach 1000 Kits Everyone will receive a Bonus "Dream It, Design It, Do It" Metal Bic Pen (Those who just got the $50 Perk will receive one also) ($5 Perk ineligible)
  If we reach 2000 Kits, everyone who is going to receive a kit will receive: 1x extra platform, Metal Bic Pen, & 1x extra glass container! (Only for those who are receiving a kit from a Perk)

     Production of your Touch-Up Kit will take place here at our home office in Ohio. Here, your kit will be assembled and tested before being ready for shipping. The Touch-Up comes ready to use right out of the box. Note: This kit does not include the Acetone required to use this product. All perks will be shipped together (so if your perk is the Limited Edition Signature Series, your T-Shirt will be boxed inside with your Kit).

    Each Product Shipped Upon Completion!
     We will begin production as soon as funds are transferred from Indiegogo. Once parts arrive, production will begin, estimated in the beginning of August. First shipments of The Touch-Up will start in late August. Early Bird Special pledgers will receive theirs FIRST! The Touch-Up will be shipped upon completion, along with any additional perks. If shipment happens to run into October an Update will be posted on our Facebook Brand Page for those affected. (Click the banner below to link to our Facebook Page).
     Updates will be posted on The Touch-Up Brand Page. A link is located on the Company Page. Don't forget to "Like" the Company before you visit The Touch-Up Page!

           Stay tuned to our Facebook Page even after this campaign!
                 We will be doing something really cool for those who receive The Touch-Up! (Click the banner to go to our Page)
                              Subscribe to our YouTube Channel! (click Banner to visit our Page)

                                                 Coming Soon!!
Make This Easy & Simple to Use Product Part of Your 3D Printing Arsenal!!!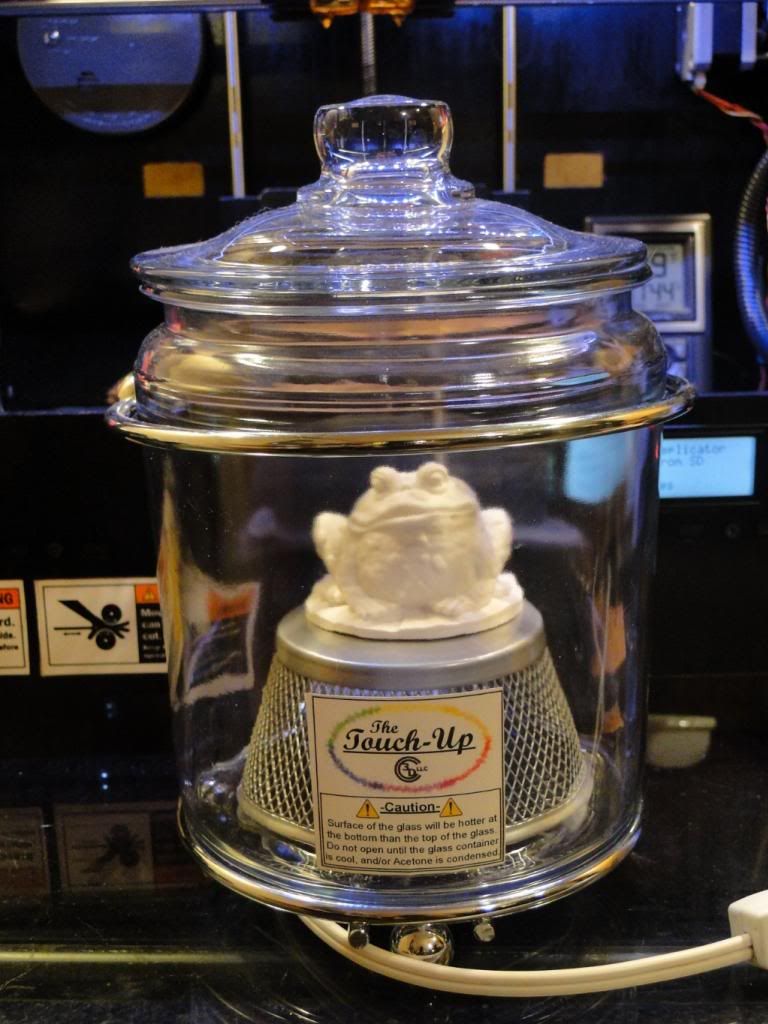 Instructions will come with your kit. An instructional video is also posted on the 3D Customization Co. YouTube channel under The Touch-Up by 3D Customization Co. LLC
                                                  Click Here for the Instructional Video

 1) Our first challenge is getting all of our parts in on time so we can start production of The Touch-Up.
2) If by some amazing chance we are overwhelmed by the number of Pledges, and we think production may be slowed. We will hire the necessary people required to get all your perks completed as fast as possible! We already have a plan just in case that happens, and an update will be posted on our Facebook Page (Link Above).
     
Even if you do not have the money to help by pledging, we can still use your help! Spread the word about this exciting new product on Facebook, Twitter, or by word of mouth! We appreciate your help, no matter what kind of help it is!! THANK-YOU for your support!!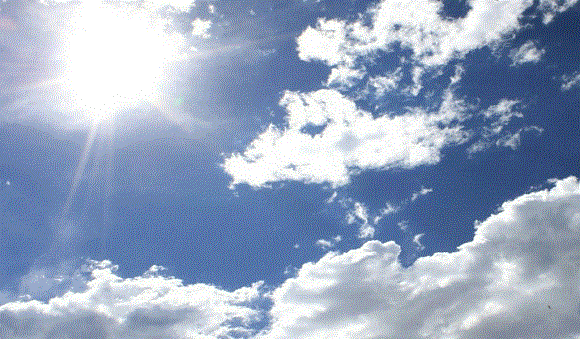 *3D Customization Co. LLC is not affiliated with Makerbot or any other Thingiverse users listed above.*