Overview

Traditionally finance for research is accessible to scientists through quite limited channels such as research councils. The grant application process can be long and laborious, and can often end in rejection or require lengthy modification. It is also a process which goes unseen by the public who only get to know about individual research when a mainstream media outlet picks up on a story. We believe that there needs to be another route for obtaining funding for research – one that is open, transparent and which engages the public and can leverage on the quite substantial power of crowdfunding. By removing the barriers associated with traditional finance, we will open the possibility of funding for projects which may fall outside the usual realm, including projects by schools and A-Level science students.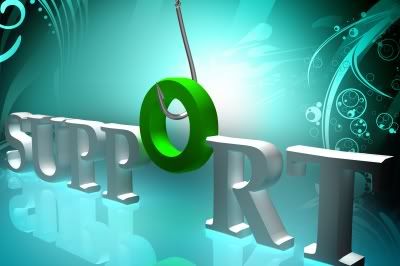 In research labs and institutions around the world many scientists struggle to get the research they want done due to the seemingly endless red tape associated with grant proposals and other traditional sources of finance. By providing an online platform for scientists, graduate students and their ilk, to rapidly get approval for their intended projects, we will create a viable and lucrative alternative funding source for the scientific community.
Schools and colleges are also suffering from tough cutbacks in spending, the Open Science Space will encourage students to engage the public and to develop the essential skills required to obtain funding for scientific projects.
One of the problems with the public's perception of science and scientists is the perceived secrecy surrounding research activity and the inability to captivate the public's imagination. We must get the public involved in science!

There has been a communication breakdown and we will provide a bridge to facilitate and foster a new connection between scientists and the general public, many of whom will be thrilled to be able to access information on cutting edge research and indeed be given the possibility to influence the direction of research through the power of crowdfunding.
People who get involved in projects will see that by their collective sponsorship they are able to influence the next generation of science and scientists and play an active role in the future of technological change. We will foster communication between scientists and the outside world and also between scientists themselves. The site will offer a transparent view of what's happening at the cutting edge of research providing opportunities for collaboration between previously unconnected groups. Most of all though we will encourage and stimulate new investment into science from the people who benefit the most from scientific advancement: the public. We believe that by doing this we can help everyone share in the excitement of discovery.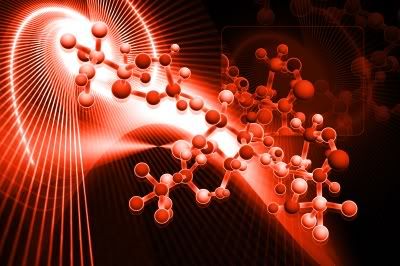 What is the Open Science Space?
A genuine alternative to mainstream funding routes, crowdfunding has rapidly become an extremely bountiful source of alternative funding. One project alone recently raised more than $10M after initially seeking just $100,000. The Open Science Space will provide an online platform for scientists and graduate students to showcase their research and access funds for projects. Additionally, the Open Science Space will provide opportunities for schools and colleges to access funds and support scientific projects - a valuable potential income source in a time when cutbacks are prevalent.
A multifaceted web experience will allow for totally open and accessible science - a place for scientists to interact, and a place for the general public to learn and share the experience of discovery.  This is a great opportunity for graduates, young scientists and students to let the public know what they are doing, providing them with the ideal platform to develop the necessary skills for presenting their work in a way which is easily understandable by the lay person. Excite and inspire the general public; encourage them to be part of your own research - finance future or existing projects through crowdfunding. Connect and communicate your passion for science!
Key Aims and Objectives
The first independent globalised crowdfunding platform dedicated to the advancement of science

An online focal point for science

A place where scientists and the public can interact, providing a unique opportunity for researchers to engage and inform the public

To develop and encourage the scientific community to be committed to open research 

To facilitate genuine open access to scientific research
The Open Science Space will also enable:
Transparency in experimental methodology, observation and collection of data

Public access to scientific data and communications

The provision of web-based tools to encourage collaboration 

The sharing of data in real-time
Why Open Science Space?
Benefit to individual researchers

The benefits to individual researchers include developing and maintaining the necessary skills to present their work in a way which excites and captures the public's imagination. The Open Science Space will provide an online space dedicated to showcasing their projects and research interests. A vast untapped alternative funding stream without all the red tape involved in traditional routes.

Benefit to the community

The community at large will benefit from a closer connection to science and a better understanding of what it is that scientists do. Allowing the public to get involved in individual projects through funding will foster much stronger links and facilitate a greater mutual understanding. In addition, the site will naturally be the ideal platform to promote and fund science based community/social projects of benefit to all.

Now more than ever before we need this alternative route to support science: Open research is being heralded as the way forward; Only recently, The Wellcome Trust threw its weight behind a campaign to break the stranglehold of academic journals and allow all research papers to be shared free online. Nearly 9,000 researchers have already signed up to a boycott of journals that restrict free sharing as part of a campaign dubbed the "academic spring" by supporters due to its potential for revolutionising the spread of knowledge.
The UK government has also signalled its support for open access. At the launch of the government's innovation strategy in December, David Willetts, minister for universities and science, said he 'aspired to have all government-funded research published in the public domain'.
If the results of research are to go down the route of open access, then surely the funding process should follow a similar road to transparency. The Open Science Space will provide a valuable alternative funding source for scientists across all fields, whether the funds are required for new or existing projects, it's all possible through the Open Science Space. Perhaps more importantly, by reaching out to the public for financial support for projects, scientists will be forced into making their research understandable and appealing, a skillset which is sadly lacking in many modern day scientists.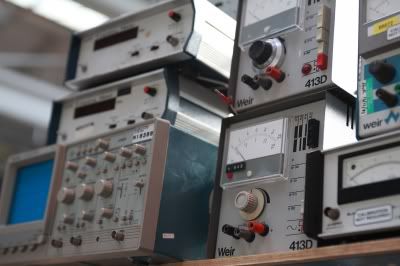 What we want and why it will work
We are seeking seed capital :

We need investment to create the necessary infrastructure and to build a seamless website. We envision a user interface with a purely scientific focus, but appealing to the public and students as well as academics. The Open Science Space will provide researchers with dedicated online space where they can generate much needed additional funding. Scientists from all disciplines can upload their prospective projects which require funding. An aggressive marketing campaign would also be undertaken with a determination to inform as many in the scientific community as possible. Along with a strong media push, we believe that researchers, graduates, students and the public will rally behind the concept, ensuring the success of the model.
Open Science Space will take an administration fee of 5% of funds raised; however, we are committed to science too! So we hereby commit to reinvest 20% of this in projects via the site.
All images courtesy of www.freedigitalphotos.net