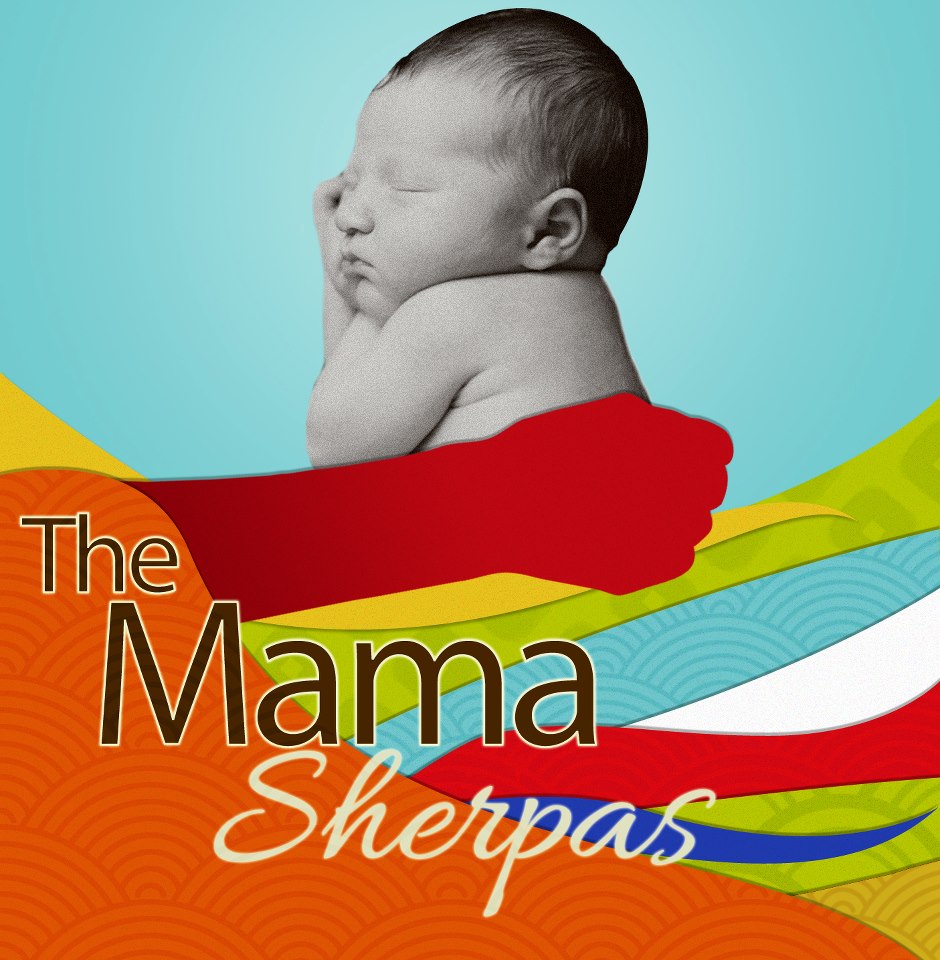 The Mama Sherpas' Indiegogo campaign aims to raise $10,000 by July 8, 2013 to cover production expenses for the next 6 months.  The Mama Sherpas is a feature-length documentary, which follows nurse midwives, the doctors they work with, and their patients, over the course of two years. The documentary will provide an intimate glimpse into what midwives can bring into the birthing process in the hospital system. 
Why is this film important?
About one in three babies are born by C-section today, though the World Health Organization recommends that the best outcomes for mothers and babies are achieved when that rate remains below 15%.  Additionally, according to the Center for Disease Control, the U.S. has one of the highest infant mortality rates among industrialized countries.
How can these disturbing trends be reversed?
In recent years, the idea of a "collaborative care" practice where doctors and midwives manage women's care together has begun to gain traction in the U.S.  So far, research has demonstrated that collaborative care models produce better outcomes for mother and baby, including fewer C-sections.  
Why make this film now?
For Producer/Director Brigid Maher, the documentary idea comes from a personal experience.  Maher had a C-section with her first son.  But, when pregnant with her daughter, she couldn't imagine recovering from another C-section while caring for a newborn and a 4 year old.  Maher chose to deliver with a midwifery practice in a Washington, D.C. hospital and had a successful vaginal birth of a 9 pound 10 ounce, healthy, baby girl.  In the process, she discovered that many people did not know that the majority of midwives work within the hospital system. Maher realized that this was an unheard story ready to be told.
Where will the $ go?
By contributing to The Mama Sherpas Indiegogo campaign, you will help to finance ongoing filming of midwives, mothers, and families at all three of the collaborative practices we've been following:   Physician and Midwives in Alexandria, Virginia, Baystate Midwifery & Women's Health in Springfield, Massachusetts, and The Birthing Center at Sutter Davis Hospital in Davis, California, over the course of the year.   
Who is Brigid Maher?
Womens issues are at the heart of Brigid Maher's work as a director. Her last documentary, Veiled Voices, focuses on the phenomenon of Muslim women religious leaders in Islam.The film has screened on over 200 public television stations and three national networks, as well as at numerous international film festivals in the U.S. and abroad. Maher is a tenured, associate professor of Film and Media Arts Division in the School of Communication at American University.