UPDATE 09/25: Our ₭i₭i last Saturday was spectacular! We raised another $672 from cover, tips and merchandise for our cause which we will be adding to our final tally to get to $2,982! Thank you so much to everyone who came out and all of our magical donors, performers and volunteers who made this possible. A huge thanks to everyone at CZAR. Exciting news: the rough cut of the first fifteen minutes of our documentary is now viewable here. We are humbled and grateful with ten days left to reach our goal! Thank you all so much for your support.
UPDATE 09/05: With 30 days left to our campaign, we have set the date and location for our benefit party - we can't wait to see you on Sat., September 22nd at CZAR NATION! We will be screening the first fifteen minutes of our film at 7:30 PM, along with a fabulous line-up of the best musicians, drag queens, burlesque performers and performance artists in Tampa. We will also be showing Alexandria's oil paintings - it's going to be an amazing night! Please donate today to get on the guest list, and ***Note that we have reduced the min. donation from $15 to $10!*** All proceeds go directly to our fund. For more info, check out our new video by clicking here. :)
Synopsis of the Film: The Gift of Monstrosity
Techno-Feminist Utopia
is a film series created by Alexandria Brown and Gianna Love. The second episode of our online webcast has blossomed into a feature-length documentary,
The Gift of Monstrosity
. We put hundreds of hours into nearly-completing and screening this film until our external hard drive, which stored all of our data, broke. In 2011, we also organized a successful grassroots media campaign defending our very right to screen at a local college against transphobic administrative resistance. We have been lucky enough to receive the advice of Dean Spade, the first openly trans law professor in the U.S., as well as counsel from world-famous queer theorist and professor of rhetoric at Berkeley, Dr. Judith Butler. In fighting St. Pete College's attempts to bar us from showing our films in their classroom, we even moved SPC to amend their diversity policy to include protections for gender identity and sexual orientation -- and we did it all armed only with a passion for our project and the support of our community! Our goal now is to raise the funds we need to bring that documentary to its full potential.
The Gift of Monstrosity pursues "the wonderful art and gift of creating gods." The Gift of Monstrosity is our attempt to think accessibly about the linkage between global imperialism and the private imperialism of gender norms. We seek to illustrate the degree and systematic nature of the problem of the coercive application of gender norms. We ask why the victims of this type of warfare are taken less seriously than the refugees of other wars, and illustrate that the effects are just as damaging. Drawing from both pop culture and Continental philosophy, we reveal the everyday cleansing operations of state, scientific, and religious authorities as they legislate binary gender, pathologize trans gendered individuals, erase intersexed bodies, burn literal and metaphoric witches at the stake, and delimit the boundaries of legitimate types of kinship.
Topics covered include:

--The anthropological concept of "the traffic in women"
--A 101 regarding trans* rights and intersectionality
--The role of an appeal to divine authority in enforcing the gender binary
--Issues related to the malleability of the concept of "biological sex"
--The historical relationship between racism and sexism
--The urgency of intersex rights activism
--The historical linkage between intersex rights suppression and the eugenics movement
--The history of the witch hunt and religious taboos against female bodies
--The concept of "structural violence," esp. regarding current Ugandan "Kill the Gays" legislation
--Strategies of resistance and alternative forms of kinship!
--Tons more!
We seek to show that wars can be waged on other "Others" than nations: wars can be wages on a gender-variant population, or a person of color, or a queer person. In the Gift of Monstrosity we identify a pattern which shows up again and again: this war constructs a sort of monster, or bogeyman, in whom all of the "worst" characteristics intersect: a primitive, aggressive, sexualized, large, androgynous, lesbian woman of color. While the "True" God is de-sexed, this other figure is sacrificed as a scapegoat to ensure us that the world is governed by a supreme moral order. We are wondering about this personified "spectre," haunting the underside of any space which embodies God or Absolute Scientific Truth through the figure of a supremely rational, white heterosexual cisgendered male. Throughout history she is Maha Kali, she is Baba Yaga -- she is burned in Salem, arrested at Stonewall, or operated on as an intersexed infant in US hospitals in 2012 -- but in every case she exceeds the boundaries of gender and contests the limits of what is "human." Indeed -- perhaps this "monster" is the origin of Satan herself. Using the light-hearted humor of inversion, we demand to know ---what would happen if we chose to worship this "monster?"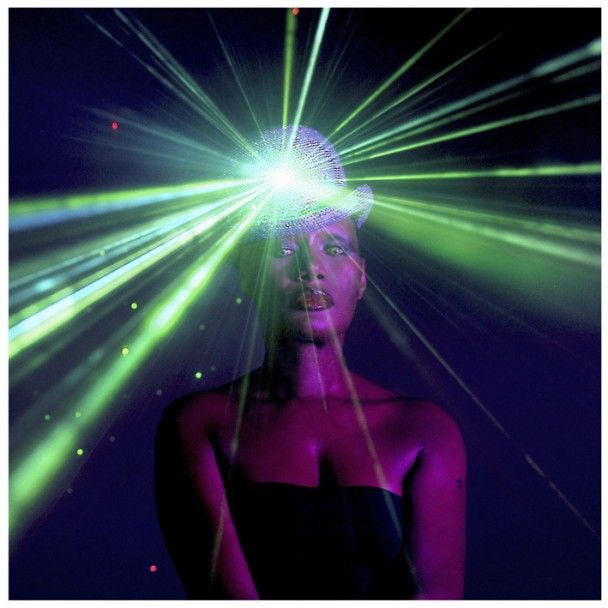 Densely-packed with information which is relayed at an unrelenting pace to the viewer, our film seeks to educate as well as entertain, and to perhaps offer some hints as to where re-appropriation of religious imagery can go if we seek to create a world with a tolerance for ambiguity. We seek to embrace a culture, a community, a collective perspective, which surveys the damage done accurately and yet faces each day with laughter. The real "gift" of monstrosity is that in embracing the monster, we embrace the very space of difference as such -- and do away with the doctrine of one normal human type. The Gift of Monstrosity pursues "the wonderful art and gift of creating gods..." where "above and outside, in some distant overworld, one was permitted to behold a plurality of norms; one god was not considered a denial of another god, nor blasphemy against him. It was here that the luxury of individuals was first permitted; it was here that one first honored the rights 'of individuals." (Friedrich Nietzsche).

We are asking for a contribution, but also for you to participate in this community. That is why we are hosting multiple events in the Tampa Bay area and opening forums online for discussion of the content of our films. Your donations will allow us to bring this kind of dialogue down from the ivory tower and make it accessible to anyone who is enjoyed (or disturbed!) by it. With some basic resources, we will be able to devote our time to completing our project, and organizing screenings for ourselves and other small filmmakers with an interest in screening similar projects in the Tampa Bay and Sarasota area. We will be able to deepen our relationship with local colleges and universities but also to enhance our online presence so that our ideas can be shared with the whole world, whether or not you have access to the trappings of academic privilege.
What We Need & What You Get
Our fundraising goal is $5,000. The money we raise will be distributed as follows:
--$600 - $2000: External Hard Drive Repair. First and foremost, we need to repair the external hard drive where all but 15 minutes of our documentary is currently stored. When we decided to postpone the completion of this project, we moved it off Alexandria's laptop because her computer had become so slow due to lack of hard drive space as to be almost unusable. Unfortunately the external hard drive is now broken, and it will cost anywhere from $600 - $2000 to repair. We cannot predict what the amount will be until after the repair has been completed, but hopefully it will be more like $700 than $2000.
--$1400-$2000: New laptop. This documentary is about fifty minutes long. It was originally created entirely on Alexandria's laptop, which is an older Macbook Pro, also used for school and work (both of which require that she make videos), but it was not feasible to complete the project on there without using up almost all free space. The main way to make this project sustainable for Techno-Feminist Utopia in the long run is to get a new laptop which will be devoted exclusively to the project. We will make sure to upgrade to a 1 terabyte hard drive which will ensure we do not get interrupted again in the midst of post-production.

--$1700 - $2000: Camera and Lenses. We have been researching our options for a camera for a while but we are limited by our funds and the HD space available to us for filmmaking. As a result, the bulk of the Gift of Monstrosity has been recorded on the iSight webcam which comes with the Macbook Pro. Investing in a high-quality camera like a Canon 7D would allow us to increase the visual engagement and originality of our content with less reliance on the GirlTalk-style mash-up we currently use--as fun as that may be! We have tons of ideas for original visual footage which will be incorporated into all future content we produce.
--$350: Final Cut Pro. All previous content released by Techno-Feminist Utopia has been edited through iMovie. Final Cut software would bring our projects to the next visual level... trust us (Alexandria is really eager to geek out on this).
--$200 Audio Equipment to ensure the voices of Techno-Feminist Utopians are always audible! (We will be buying a Zoom H2, which was recommended by a professional filmmaker friend).
If you contribute, we will reward you in every way we know how! We have a wide variety of perks available! We will give you digital downloads or personalized DVDs of our film. We have hand-made devotional candles featuring original art, depicting the pantheon which we have invented throughout the course of our friendship. We have a wide-variety of limited-edition T-shirts to choose from. We will provide you with original oil paintings by Alexandria, VIP tickets to the summer fundraising KIKI or the final screening of our film, producer or executive producer credits, and even a potential cameo in the film itself! Be sure to check out the full range of perks on the right hand side of this page -- no matter what amount you give, you will win our eternal gratitude and of course, a shoutout on our official Twitter and FB! ;)
If we do not reach our entire goal, our first priority will be to recover the data from the hard drive. Everything else is listed in order of importance. You'll notice that we are actually seeking to raise slightly less than our maximum production costs. If there is a difference between the final cost of production and what we raise, Gianna and I will be saving pennies from our paychecks until we can make up that difference! If we make more than our goal, that money will go into post-production costs as well as helping us promote and organize screenings at art events and in classrooms. Any additional money after that point will go directly into the production of future episodes of Techno-Feminist Utopia!
The Impact
This project seeks to be two things: timely and entertaining. We seek to create a documentary and a long-term web series which brings our personal brand of joy, humor and love for life to our audience. We want it to be rewarding as entertainment. But the true force of these ideas is in their impact on people's daily, private lives -- we seek to show that Continental philosophy and specifically queer theory, and their study of political systems and world religions, is a meaningful and rigorous activity which is politically and socially urgent for underprivileged groups with real repercussions on people's lives.
We have been quite successful with our screenings and videos so far. Alexandria is working professionally and academically in video editing and production in addition to doing TFU, this labor of love with Gianna Love. In addition to our film series, regularly create short music or art videos and screen them for benefits and charity events around the Tampa Bay area for low-income young adults and trans and queer people in the area (Recent examples, available on our Youtube Channel, include the JARS Scholarship fund at CZAR and the New Beginnings Benefit Show for trans youth).
What is perhaps the achievement of which we are most proud: during our period of time working with an instructor at St. Petersburg College, we altered the gender and sexuality portion of the curriculum of their Applied Ethics course to reflect what we saw as meeting the needs of all types of sexual minorities best. When we experienced transphobic hostility from the administration, we immediately responded with a media campaign which drew from multiple grassroots and established outlets to organize resistance. As mentioned above, we received personal advice from Dean Spade and Judith Butler. The end result was our screening being permitted at this traditionally conservative college -- and they even ended up amending their diversity policy to include protections against discrimination on the basis of gender identity and sexual orientation!
We already bring this commitment to our video-activism right now -- having the tools we need to make this activity sustainable can only catapult our motivation to the next level.
Other Ways You Can Help
If you cannot contribute, we understand! If you would like to help us despite that, please think about ways you can spread the word which include and extend beyond social media. Facebook, Twitter, Tumblr -- these things are all appreciated! If you'd like to do even more, feel free to think about personal and professional contacts and forums you have access to which might help us in our fundraising efforts and let us know. Get in touch with any feedback -- we would love to hear from you.
And be sure to use the Indiegogo share tools!