What's a DualPLAY?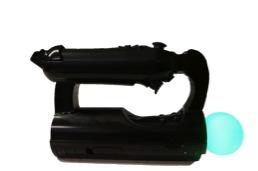 The DualPLAY is an innovative peripheral that combines motion and navigation control into one hand-held combo.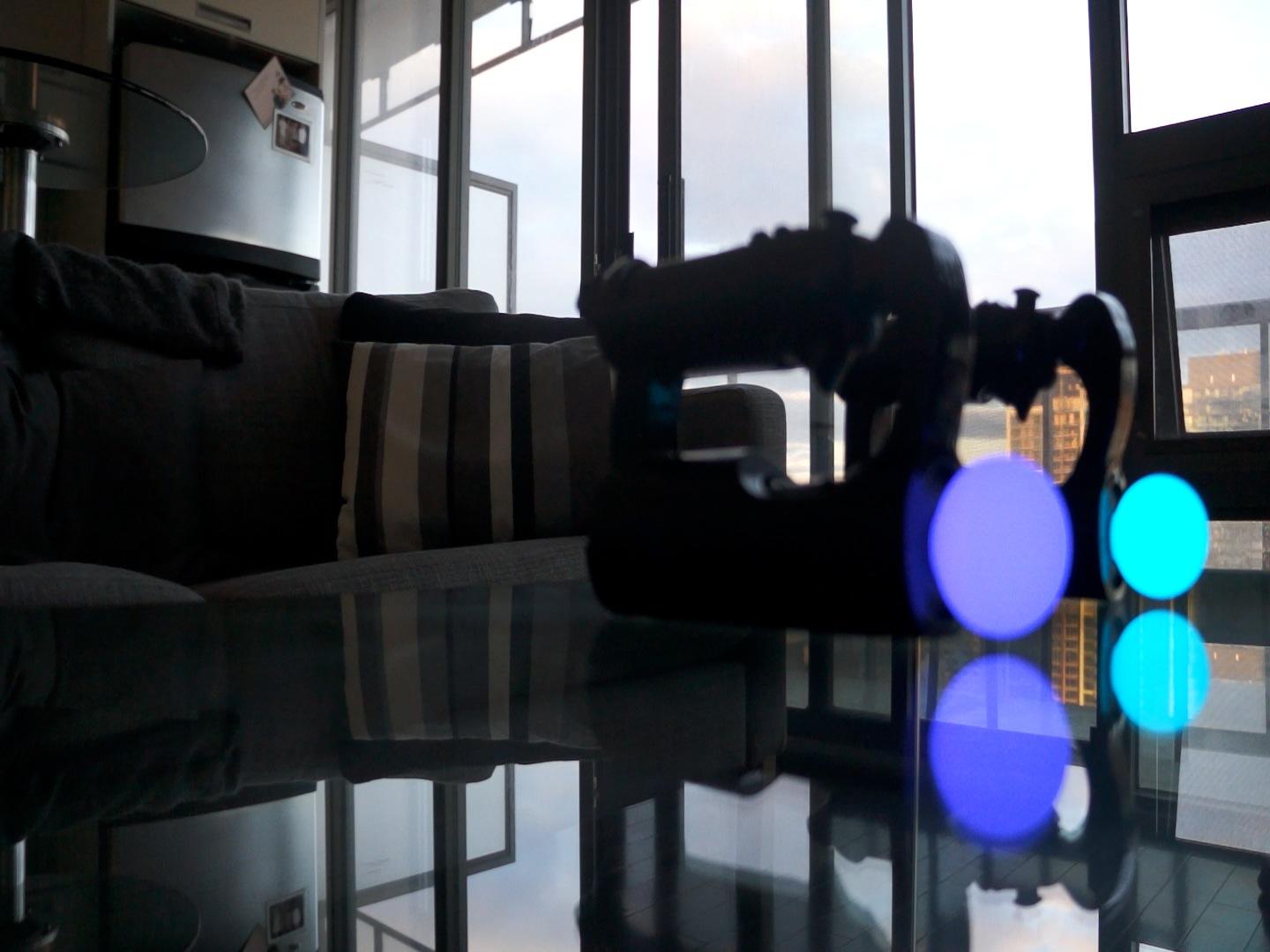 The DualPLAY's unique controller layout now makes it possible for joystick control and simultaneous motion control of the same hand, allowing for new and incredible gameplay capabilities using current motion and navigation controllers.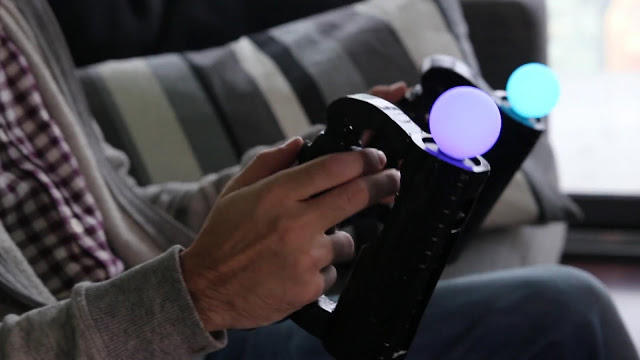 Most importantly, the DualPLAY solves a major problem that has been hindering motion-controlled games ever since their release on home consoles over 6 years ago, the lack of dual joysticks for character and camera control!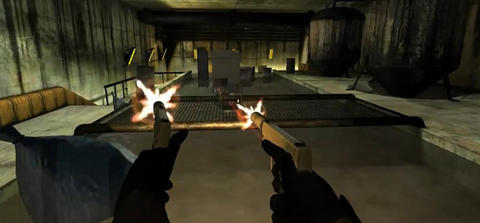 The DualPLAY is currently in the development stage. We have created several working prototypes along with custom tech demos to showcase the unique capabilities and added gameplay benefit the DualPLAY presents. 
We need YOUR help in order to get the DualPLAY in the homes of gamers everywhere!
WHY IS THE DualPLAY IMPORTANT?
The DualPLAY fixes main gameplay issues with motion controlled games by adding joystick controls for character and camera control.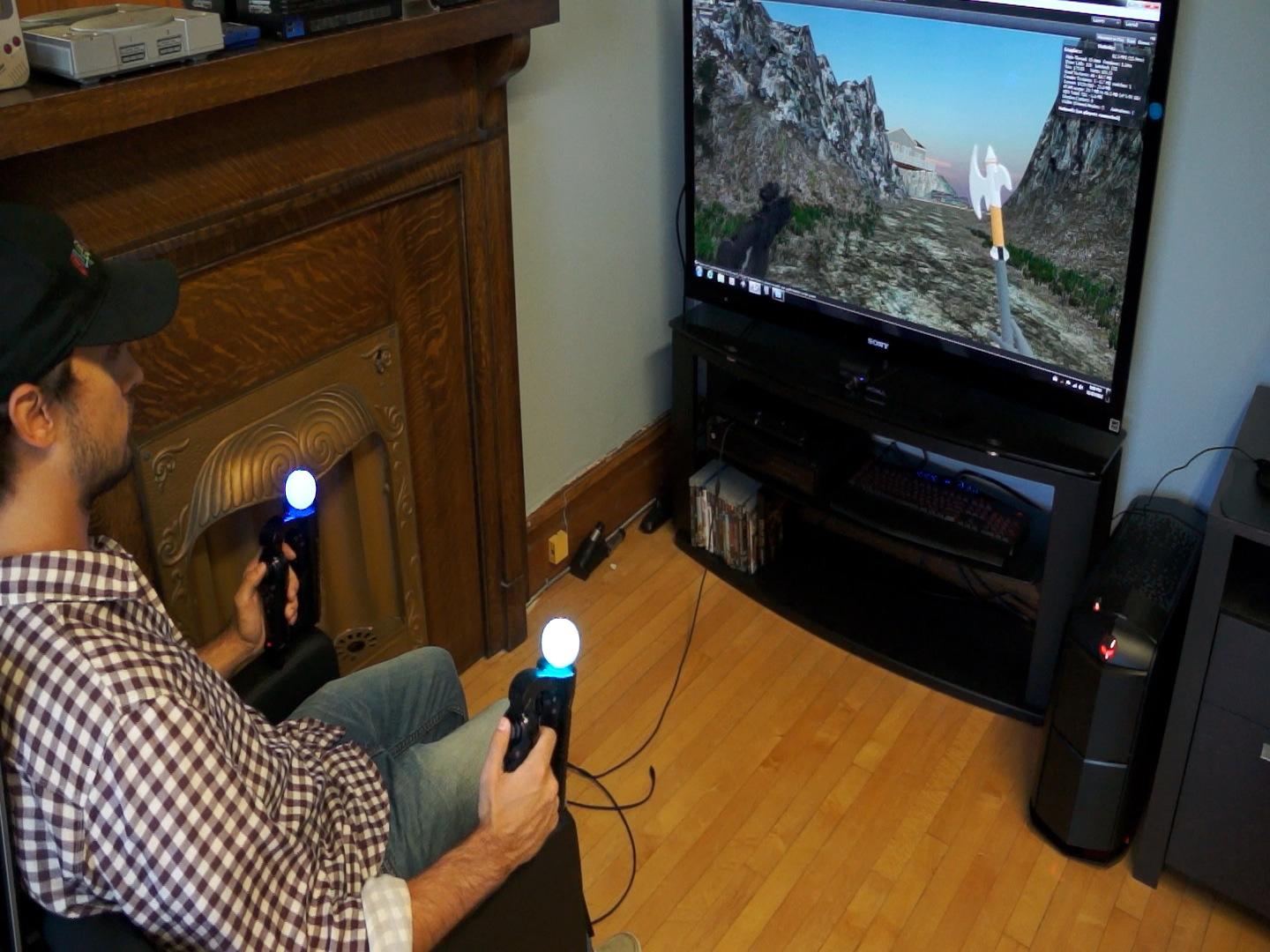 Creates new and intuitive gameplay opportunities unlike anything played before.
 
Designed for hardcore gamers who feel they have not been supported properly when it comes to motion-controlled games.

Because there has been a lack of motion-controlled games on the PlayStation 3 despite the fact that there are currently over 15 million PS Move controllers in peoples homes.

Designed to be an immediate and inexpensive solution to a much-wanted feature.

Designed to be for those looking to get new use out of their previous investment of motion controls, or for those who have always been on the fence about them due to their lack of joystick controls.
Provides unique and exceptional gameplay experiences and has only shown a small fraction of its potential.
We're sure to see countless amazing examples when other talented developers and creative minds start producing new and inventive ways to utilize the DualPLAY control scheme.
Because it's the dream of this one-man indie developer for people to get a chance to experience the amazing gameplay opportunities the DualPLAY creates.
The DualPLAY peripheral solves a key problem that has been plaguing motion-controlled video games since their debut on gaming consoles, NO JOYSTICKS!! This lack of dual joysticks has always been a key issue hindering motion-controlled gameplay, especially with 1st and 3rd person shooters and action games. 
The DualPLAY peripheral is designed for use with EXISTING motion and navigation controllers, DOESN'T require expensive R&D to produce the end product, and is planned to have an inexpensive retail price of around $30 for a pair!
Whether you have already invested in motion controllers and they're just sitting collecting dust, or you're still on the fence about motion controlled gameplay, The DualPLAY is a new and innovative way to incredibly enhance motion controlled gameplay without cleaning out your wallet!
HOW MUCH DO WE NEED AND WHY?
Any contribution at all is extremely helpful!!!
We are hoping to raise an additional $150,000 to assist with the manufacturing and distribution costs the first batch of DualPLAY peripherals.
We have been in close talks with Sony, as well as 3rd Party Peripheral Manufacturers, but it turns out that without massive public support a product like this is tough to get them to back on their own.
We have already raised a little over $160,000 ourselves, but we need a bunch of help to get to where we could realistically continue with producing the peripherals and develop our games, which are being designed to take full advantage of the DualPLAY's abilities.
That is why WE NEED YOU! Yes, it is all of YOU that are going to Make All The Difference!
If we can raise the money we need we'll be able to continue along with our plan to develop and self publish our games via online networks. We'll also be more equipped to team with a third party to manufacture and distribute the DualPLAY peripherals.
Each donation you make will not only earn you sweet rewards such as Playhouse hats and shirts, your own DualPLAY peripherals, but will even be your chance to become an official Playhouse gameplay tester for all of our upcoming PlayStation 3 games, which are going to take full advantage of the DualPLAY motion controller peripherals!
So please try to think of this campaign as less of a preorder portal and more of a chance to have a massively important role in helping us all achieve our dream of motion controlled games for hardcore gamers like ourselves! 
If we don't reach our entire goal, don't worry, all of you backers will still receive your awesome perks! Regardless of the amount we raise, we will continue on with the project but will unfortunately have to take a different route to completion - like teaming with a publisher or angel investor.
If we raise more than our goal, we'll be able to develop more peripherals and spend more of our own resources on the development of a truly incredible game to make use of the DualPLAY peripherals!
WHAT YOU GET!
Here's what YOU GET for donating to what we absolutely believe is a worthy cause:
$1: Every Dollar Helps!
Thank you so much for chipping in, new best friend! Any amount really does help us get closer to reaching our funding goal! You will receive a special thank you on our website and in our in game credits so now the whole world will know how great you are!
$25: Welcome to the Playhouse! Here's a Shirt or a Hat!
Whoa! You're totally awesome and will be officially joining the Playhouse fan club! We look forward to seeing you show it off proudly by wearing your new Playhouse T-Shirt or Hat everywhere you go! You even get to pick out your favorite one! Oh and I almost forgot, Here is a virtual High Five for my Best Friend who will be forever thanked on the Playhouse website!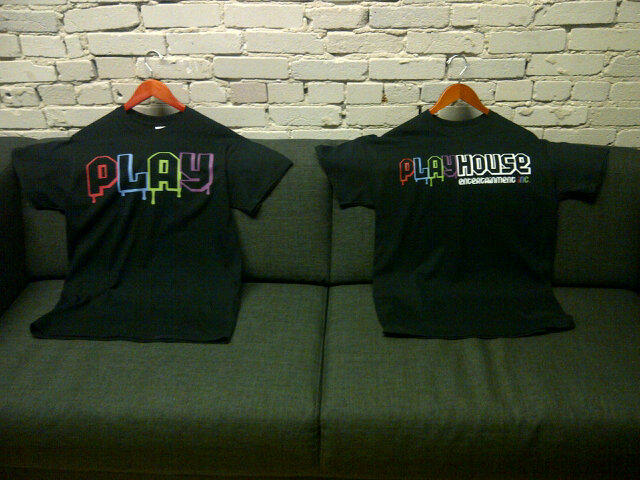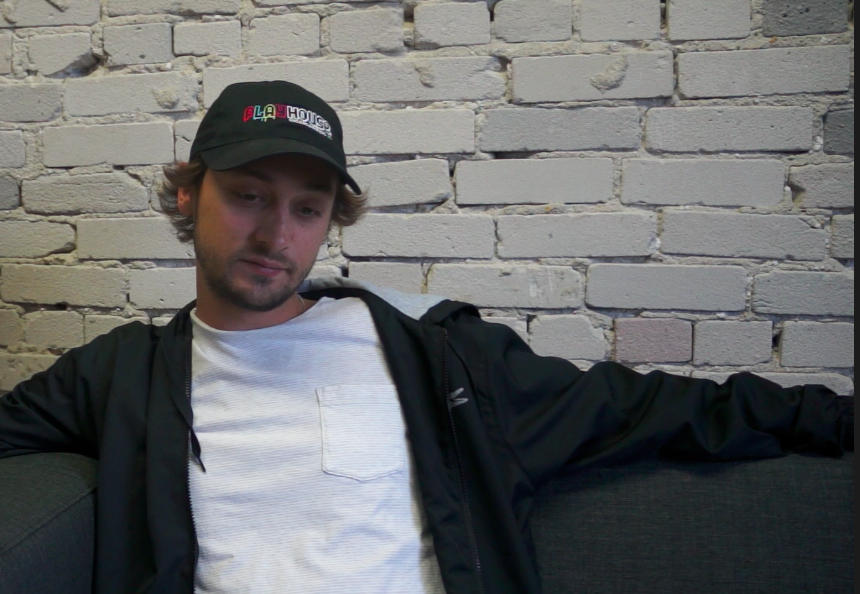 $35: First In Line For The DualPLAY!
Forget the T-Shirt or Hat and just give you a pair of DualPLAY peripherals? Sure, we can do that. You can be one of the first to get your hands on 2 DualPLAY peripherals as soon as they become available! This covers the price of a pair of retail DualPLAY peripherals, as well as shipping and handling to anywhere in North America (Add $15 for overseas shipping). You'll also be thanked on our website and in the credits of our game!

$50: The Missing Link!

Those of you who already have 2 PS Move controllers and 1 Navigation Controller can now enhance your previous investment with this inexpensive perk option that comes with 2 retail DualPLAY peripherals and 1 Navigation controller to make up the missing link for motion controlled greatness!
 
$250: Fully Equipped!
One bundle to rule them all! 
This perk includes:
2 DualPLAY Peripherals
2 PS Move Motion Controllers
2 PS Navigation Controllers
1 PS Eye Camera
1 Playhouse Shirt
1 Playhouse Hat


$500: Congratulations! You're Now a Game Tester!

Those of you who can't wait to get your hands on the future will be able to a lot sooner than you might have expected! Recipients of this perk will be sent two DualPLAY prototypes and will become Playhouse gameplay testers throughout the development of our game!
You'll also gain access to a huge library of in-house tech demos that are sure to help the time go by until the final game is released! (This perk requires your own PS3, move and navigation controllers, and a Personal Computer running Windows or Mac. )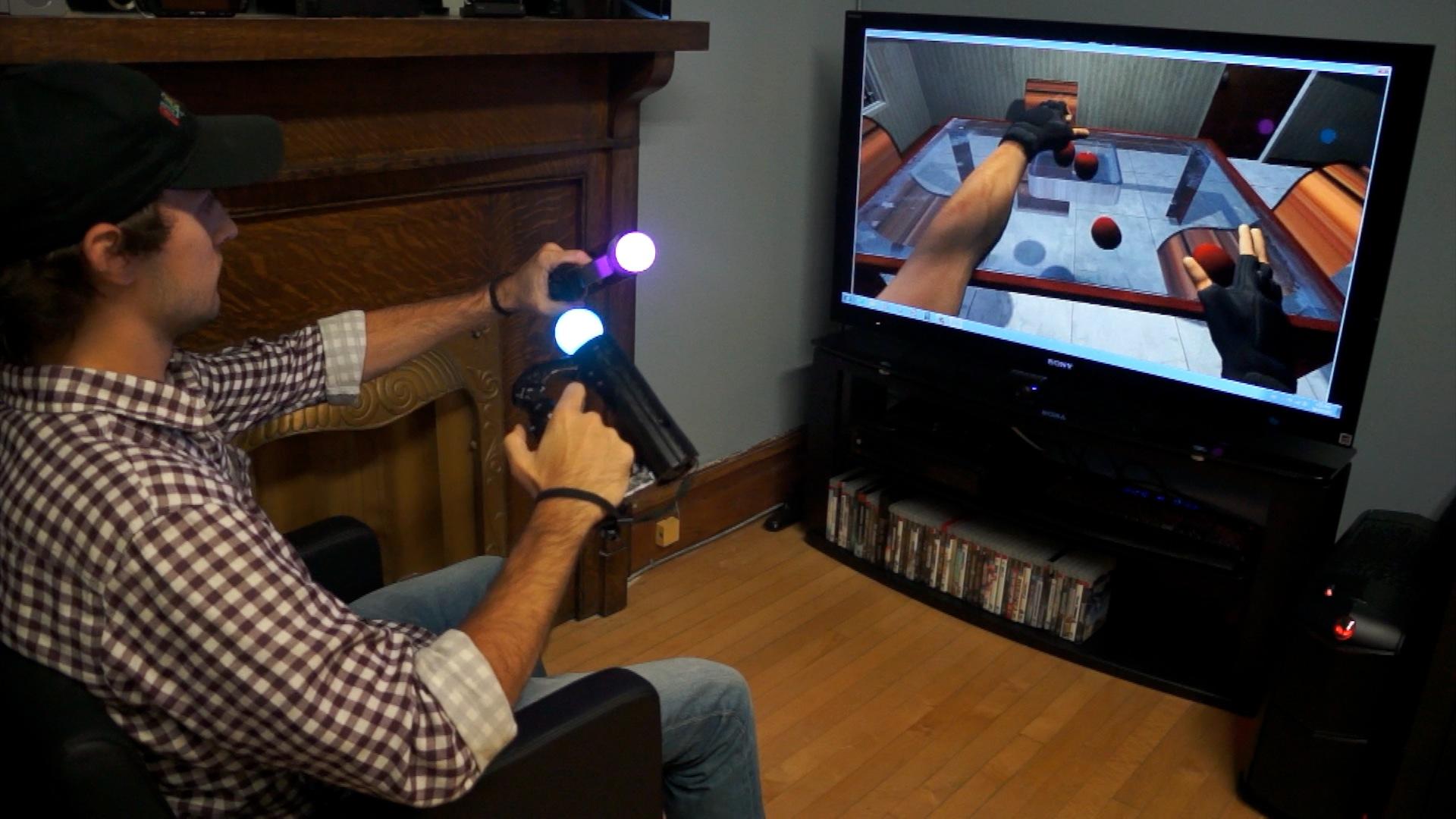 $10,000: You're a Hero! A Gen-u-ine Hero!

WOW! Just WOW! Stop what you're doing immediately so that I can fly you out to the tropical paradise that is Winnipeg, Manitoba, Canada, so that I may personally shake your hand and let you hang out at the Playhouse Studio for a weekend! If you're really lucky, the NHL lockout will be over and I'll be able to treat you to 2 incredible 3rd row seats for a Winnipeg Jets hockey game!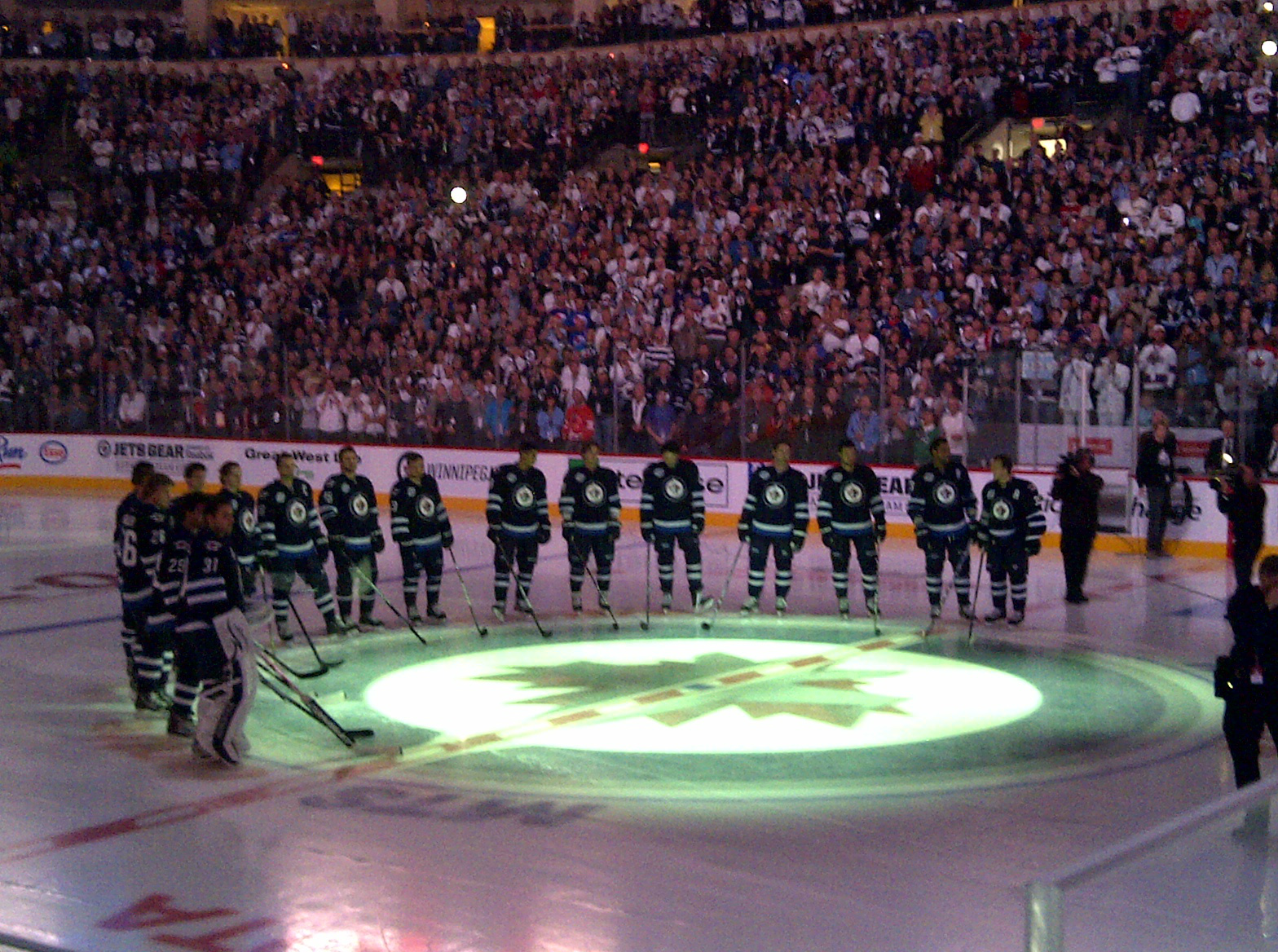 Other Ways You Can Help!
Some people just can't contribute, but that doesn't mean you can't help!
Please spread the word about Playhouse, the DualPLAY motion controller peripheral, and about our campaign here at Indiegogo!
Follow us on twitter:
http://twitter.com/PLAYHOUSE_ENT
Watch our DualPLAY videos on YouTube:
Full Version:
http://www.youtube.com/watch?v=hykjEBYzCnE
90 second Promo:
http://www.youtube.com/watch?v=rRjuv3sfCH0
Check out my interview at:
http://www.iwaggle3d.com/2012/10/playhouse-entertainment-is-developing.html
 Any questions can be sent to:
Thank you for your support!