MOAR NEWS!
Meeting with the landlord went well. Our lease isn't set in stone, as there is one more offer on the table. I assure you, it's not just the agent being a real estate agent. There is a high chance I'll be in the space, either way.
Again, the address is 3229 Harney ST. Pics are posted. Not a lot of time left, so chip in and spread the word!
What's Shakin', Folks?
Let me introduce myself, properly. My name is Blair Mourer. I've worked in and been a customer of comic stores nearly as long as I can recall. I'm a MMO junkie (ToR!), comic enthusiast, and table-top gamer. I love anime, cheesy horror films, and great Sci-Fi in all forms. I am a nerd. It's as much etched upon my skin as my soul.
I've also spent time working in and stumbling around bars. In this time, I've seen what should have been a great, comfortable social atmosphere. So many people. All of them, having good times.
There was just one problem.
I never met anyone with the same interests and passions that I have. I, much as many of you likely have, felt displaced in this late night environment littered with socialites and sports bars.
The nerd and geek oasis that is our beloved comic shops only stay open so late. We've all had to pick up our Magic cards and head to someone's kitchen table. We've all had to hole up in our rooms, just to enjoy our pull list in peace.
It finally dawned on me. What if there WAS a place to go after the comic stores closed? What if there was a place you could meet people with similar interests without having to sift through hundreds? Why ISN'T there true-blooded nerd bar in Omaha?
It is time, my friends, that this void be filled. 
Where the Money Goes

The funds raised will go towards my portion of the business capital. The more raised, the less reliance will go upon investors.
The money will be used to purchase build out materials (lumber, tap lines, tables, chairs, etc.), tv's/consoles, liquor licensing, and bar stock.
I've chosen IGG because this project will happen with or without my intended goal. Every dollar is another glass, another 2x4, another few hours of electricity. Every dollar is a step closer to bringing this vision of a Late Night oasis for our unique culture to fruition.
This Nerd-Enclave will come to be. Goal hit or missed, ALL perk goodies will be sent out, all membership cards honored.
The Where and the When

I am currently negotiating with a building owner in the Midtown region of Omaha. By the time this campaign is over, I will have a definitive location and a start on the build-out process. Updates will come, accordingly.
My intended timeline to open is 3-4 months from the end of this campaign. That puts opening in the January-February timeline. Nothing like ringing in the New Year or brooding on Valentine's day at a place custom tailored to you.
What YOU Get for Helping

Of course, there is the obvious boon of helping create the nerd/geek place to be once the comic shops lock up. For that, all contributors of all levels will be recognized on a permanent display at the bar, as well as mentioned, by name, at the grand opening party. It might take a while to get through everyone, but it'll be well worth it. You guys deserve to be recognized.
The first few levels net you some pretty sweet Nerd swag. Awesome shirts and awesome dice? What's not to love?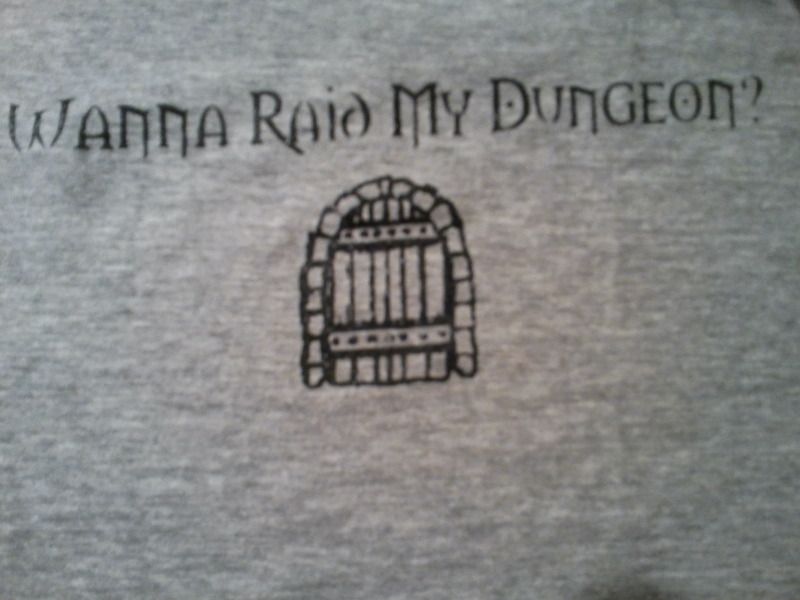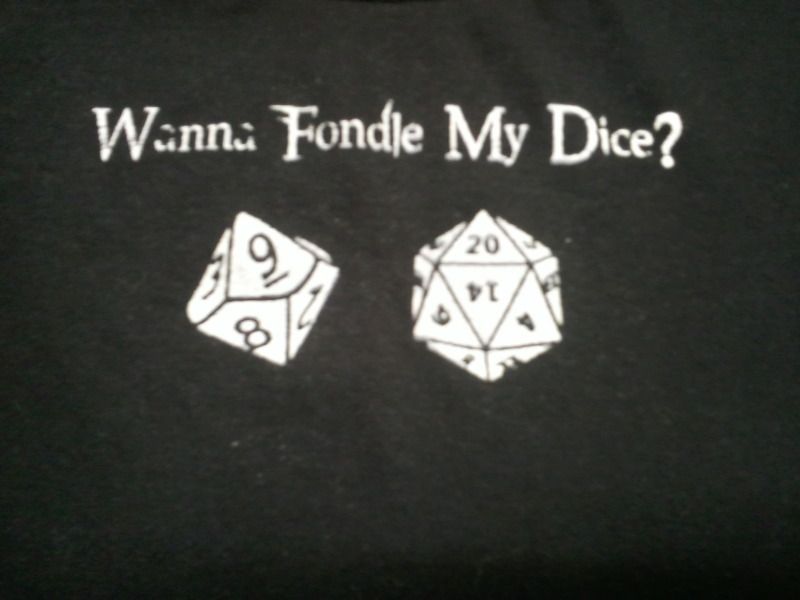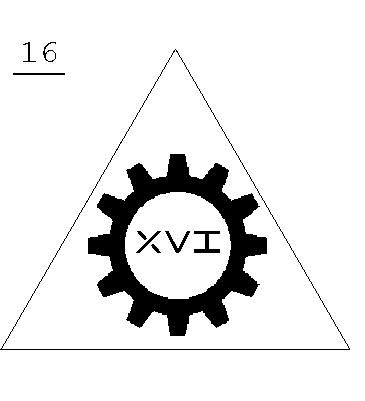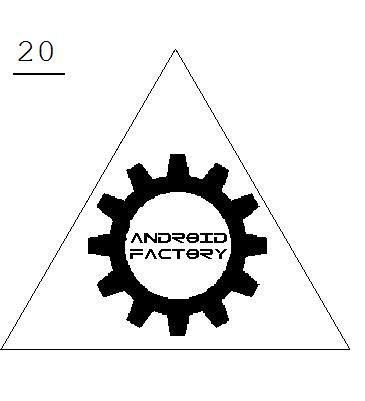 Throughout each month, TAF will be hosting movie nights with catered food, as well as gaming nights. These events will come with a cover. For clarity, not all covers will be Bar-Wide. Specifically, gaming night "covers" will be for entrance to any tournaments. Watcing is free. Membership cards to get in cover free will be available after opening, at a higher price. Lifetime cards will ONLY be available through this campaign. There's only a limited number available, so get 'em while you can.
Lastly, dollar off drink cards are available. Like the gaming/movie cards, they will be available for a higher price after opening. Lifetime cards will ONLY be available through this campaign. Let the Ale flow forth unto your bellies!
All Incentives will be sent out within 4 weeks of the campaign ending. Need to have an accurate number before I can order the dice.
Offerings to the Nerd Gods
I'll briefly outline all the goodies to expect once TAF is fully operational.
Appropriately themed drinks/cocktails
TV's dedicated to the shows and movies YOU want
Craft sodas (for anyone wanting a non-alcoholic alternative)
Craft beers (proper beer for proper LARP'ing)
Weekly gaming events
Weekly movie nights (cover for food+movie nights)
Artist gallery
Space/Fire code permitting:
Lounge area for reading/small tabletop groups
Other Ways You Can Help
Get the word out, for Cthulu's sake!
You're all smart, tech savvy folks.
Can't contribute with money? It's ok! Send links. Tweet. Share. Like. Shout from rooftops. Whatever fits you best.