What does the future look like to you? At Sustainable Williamson, we have been working hard to rewrite Central Appalachia's story. We envision a future characterized by healthy, inclusive, collaborative communities and economies. With your support, we will be able to continue pursuing our goal of sustainable regional development, transforming Appalachia and establishing a new benchmark for progress across America. Specifically, your funds will help us construct Appalachia's first Leadership in Energy and Environmental Design (LEED) certified platinum building, the Smart Office, and enables a wide variety of innovative programs in the heart of coal country to emerge. Our approach leaves politics aside and instead focuses on people and results. We invite you to bring our replicable program into your own community or city in a historical "Collaboration Across the Nation."

Williamson is the county seat of Mingo County, West Virginia, the Heart of the Billion Dollar Coalfield. Once a bustling center of commerce and the hub of regional coal and banking industries, Williamson's decline began following two major floods in 1977 and 1984. Like many Appalachian communities, Williamson's fortunes have been tied to the coal industry (in some counties, up to 40% of jobs rely directly on coal). As the coal mining industry declined, many communities suffered. Today, the Appalachian Regional Commission (ARC) ranks Mingo County as one of the most economically distressed counties in Appalachia based on three economic indicators: average unemployment rates, per capita market income, and poverty rates.  
Problems in the community include high rates of poverty (21%), and serious issues of public health The U.S. Department of Agriculture (USDA) estimates that 12.5% of adults in Williamson have diabetes and 35.3% are obese—both are above the national average. Many of these issues are exacerbated by a lack of resources—it is difficult for many citizens to purchase necessities to maintain or promote health, such as healthy food and medicine.
Already the City of Williamson is at the forefront of community development. It is one of six communities across Appalachia participating in a new inter-agency project with EPA, Appalachian Regional Commission, and USDA, entitled Strong and Livable Communities in Appalachia. Efforts through this new program will help other federal agencies coordinate federal housing, transportation, water, and other infrastructure investments to make communities more prosperous, allow people to live closer to jobs, and save households time and money. 
With the goal of developing a coalfield-based Health Innovation Hub, the Williamson and Mingo County Redevelopment Authorities, The Write Choice Network, and Williamson Health and Wellness Center have partnered to form Sustainable Williamson - a community coalition. This coalition is establishing a Federally Qualified Health Center (FQHC) as the anchor institution in Williamson, WV to develop a comprehensive model which links the following programs (along with other programs) under a single comprehensive strategy rooted in a health and wellness approach to community and economic revitalization:
Walkable/Bikeable Communities: the Mingo County Diabetes Coalition is building upon its already successful Lunch Walk Program.
Community Art: local, "healthy lifestyle" murals from local artists. 
Williamson Farmer's Market: Sustainable Williamson's local foods initiative is increasing economic opportunities by developing a vibrant food systems network linking the following programs: farm to school, community gardens, surface mine farms and orchards, and preventative health care.
Williamson Towers Community Garden: our pilot project boasts raised beds and two passive solar greenhouses.
Sustainable Tourism: our team is developing a sustainable tourism hub built on a reclaimed valley fill. Building from traditional tourism, the Sycamore Camp site will link the Hatfield & McCoy Trails to downtown Williamson through the walkable/bikeable communities program.
Downtown Revitalization: Several projects are underway— a streetscape project, historical preservation/energy efficiency project, and sustainable design.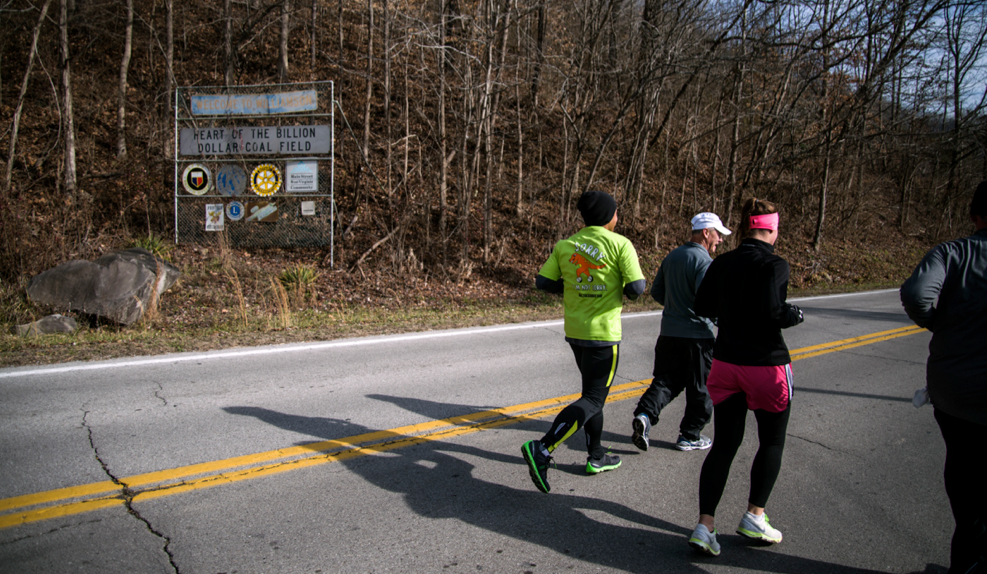 In addition to encouraging healthier communities in the City of Williamson and across Mingo County, Sustainable Williamson will function as a hub for the central Appalachian region as a whole through the emerging network known as Central Appalachian Sustainable Economies (CASE). Both Sustainable Williamson and the CASE network operate within the six components of sustainability: 
Be watching as we release our videos for the Six Components of Sustainability, launching every week starting March 11th!

As the region's first LEED platinum certified building and one of a few buildings across the globe attempting to achieve Living Building Challenge certification, the Smart-Office will stand as a concrete example of what is possible in the field of sustainable construction and development. The Smart Office constitutes an Open-Source Appropriate Technology that is designed with special consideration to the cultural, social, political, ethical, environmental, and economical conditions found within the coalfields of central Appalachia. The location is situated next to Williamson's Chamber of Commerce, which sits in the Coal House, a building almost entirely made from coal.
The Smart-Office will be the hub for all sustainable projects, both in Williamson and for the region of central Appalachia. Through this IndieGoGo Campaign and your contributions, we will be able to build the Smart-Office and help encourage sustainability throughout the region of central Appalachia. For more information please see "Smart Office Project Description" link above. 
(left) Thom Worlledge Architect with McKinley & Associates 
(right) The solar installation crew installing system on top the Smart-Office.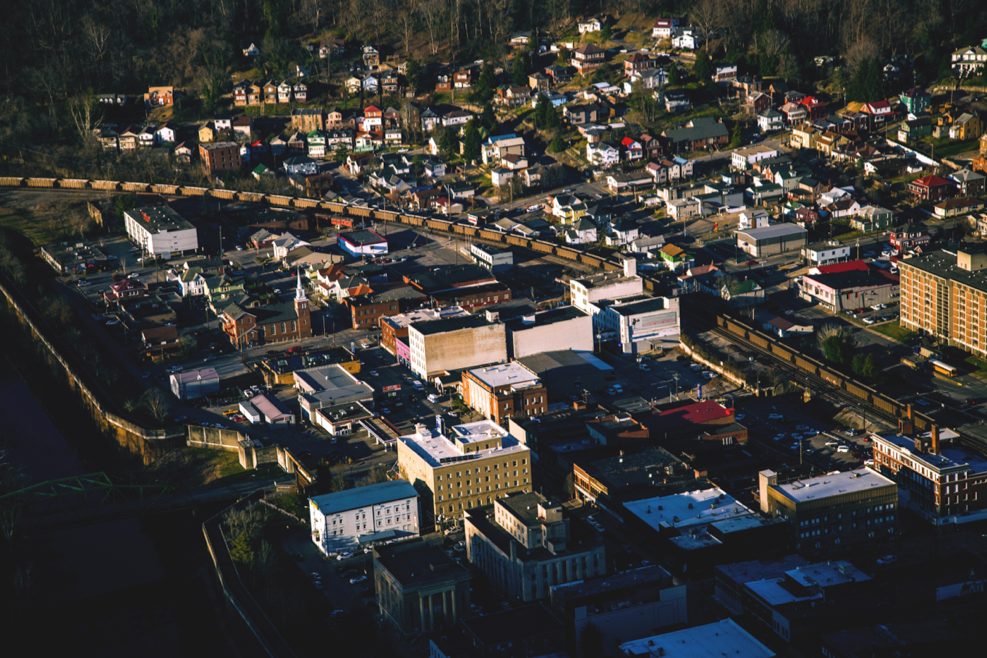 Our hope is to initiate the emergence of a robust economy across central Appalachia which adheres to a triple bottom line approach to economic diversification: people, planet, and profit. Above and beyond our goal of completing the Smart-Office, we hope to procure additional contributions to enrich Sustainable Williamson and expand the emerging CASE network. With your contributions, we will ensure a sustainable approach to economic diversification across the coalfields of central Appalachia, implementing a series of development workshops which will define how additional contributions will be allocated. All aspects of this process will adhere to our market-based strategies that we have developed under Sustainable Williamson. Please review our Action Plan (Inter-Agency Report) for more information.
For additional information of our comprehensive strategy please download the following:


Get your city on the map for the competition! Our top contributors to this campaign will receive Collaborative Awards! Make sure to include your city when contributing. 
Host & Organize an Event
Print & put up our Posters/Flyers around your city
Please download our Community Action Kit to get started (see link above)!
Join the Collaboration Across the Nation in supporting Sustainable Williamson's campaign to create sustainability in the Heart of the Billion Dollar Coalfield!
See our PERKS on the right side bar! When you contribute, make sure to select a perk as a thank you from us to you.

See the share bar right below the video above! 
Copy & Paste Pre-written texts below to share on Facebook & Twitter!
Facebook - (Make sure to tag us at @Sustainable Williamson!)
Join the Collaboration Across the Nation in supporting Sustainable Williamson's IndieGoGo campaign to create sustainability in the heart of the Billion Dollar Coalfield! 
www.indiegogo.com/sustainablewilliamson
Twitter - 

Our team is presently securing commitments from our partners. Stay tuned for updates.


Click Here to join our Email List
(Photo Credit: Ian Maclellan - Video Credit: Stonestreet Creative)