(Above is a video we shot a little over a year ago in which STUK's mission is discussed along side our look book shoot!)
ABOUT STUK DESIGNS 
STUK DESIGNS LLC (pronounced "stuck") stands for the Strong Tanlented United and Knowledgeable women it aims to represent. STUK is a lifestyle company and creative agency founded by Brette Sims and Tiffany Hu upon graduating Loyola Marymount University. STUK DESIGNS was born a little over a year ago and has already gained a supportive following comprised of an evolving community of creatives. STUK DESIGNS provides an open platform for creative women to share their thoughts, works, and ideals in an accepting, loving, and judge-free ambiance.
WHY ARE WE STARTING A LOVE CAMPAIGN?
STUK DESIGNS has grown tremendously within the past year. We have worked with creative clients, built a beautiful website, developed a passionate team, hosted events, created a t-shirt and accessory collection and much more! 
We are ready to take our company to the next level! However, to make our vision of a full fledged creative agency come to fruition we need a little help... and a lot of LOVE!
STUK DESIGNS as a creative agency will help women live out their creative passions, WHILE fulfilling financial responsibilities. We aim to help women achieve wholeness and TRUE happiness by linking them to amazing jobs within the creative industry.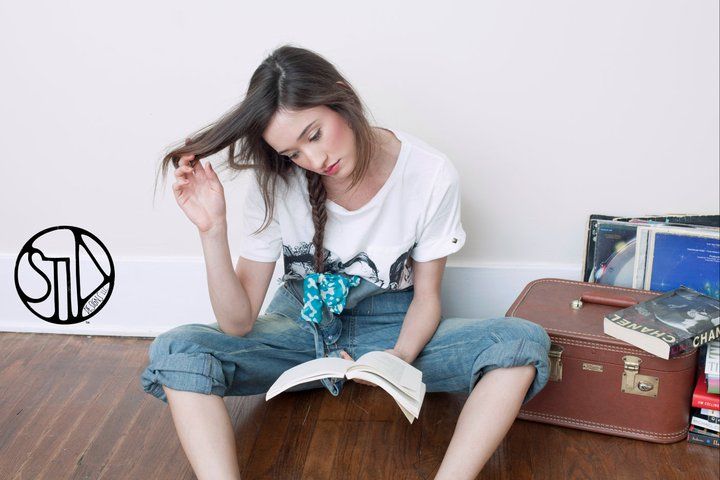 WHY HELPING CREATIVE WOMEN IS SO IMPORTANT TO THE STUK DESIGNS TEAM:
The powerful STUK DESIGNS Team is made up of strong, innovative women who have all struggled to find work that would satisfy our artistic needs and uphold our financial obligations. Throughout it all, we continue to love ourselves enough to push forward and recognize the light at the end of the many tunnels life places in our path. Having made it through the rigorous post-grad-job-search journey, we wish to help our peers, aged 17-29, do the same! We want to provide women with HOPE and show them that even in times of economic despair  there is still so much light. Nothing shines brighter than your own light! We aim to extract the light within from all the women we work with, by finding them great career matches - turning their dreams into realities!
THE BREAK DOWN:
WITH YOUR LOVE DONATION YOU WILL HELP US: 
Put on events, seminars (on resume writing, entrepreneurship etc.) and mixers for female creative to network
Helping us with art supply expences to brand STUK as a creative agency 

Helping us with afford website changes and updates to prepare for STUK as a full creative agency

AND with all that ... help create a strong community of local artists and female entrepreneurs
PERKS OF GIVING TO STUK DESIGNS: ------------------------>
WE WANT TO THANK YOU FOR GIVING! VIEW THE SIDE PANEL TO SEE WHAT STUK GOODIES YOU GET FOR GIVING!
WHY WE NEED YOUR HELP!
By helping STUK DESIGNS reach this goal you will in turn be helping many other creatives accomplish their own goals. It's like pay it forward. With a small donation you will be helping us make a difference, and change the world in our own small way.
We believe that  all of you at some point in life have probably struggled to find a job, earn what you know you deserve, and come to terms with your own networth and talent. STUK DESIGNS intends to help young women exiting highschool or college make a smoother transition into the word of creative careers. 
WHY IS THIS IMPORTANT?
By supporting this campaign you are also supporting the idea that dreams CAN and DO come true. You will help support our mission that it is OH so possible to do what you love and love what you do! 
LET'S SPREAD THE LOVE!
LET'S SPREAD THE GOOD!
HELPING OTHERS ALSO HELPS YOURSELF! REMEMBER ... THERE IS PLENTY OF GOOD TO GO AROUND! THE UNIVERSE IS ABUNDANT! 
XOXO