WHAT WE DO
The Harm Reduction Action Center advocates for the health and welfare of injection drug users according to the principles of harm reduction.
That's a mouthful, we know.  And, if you're not familiar with harm reduction, it probably sounds a little counter-intuitive.
Here's what it actually means: we understand that the best way to have a positive impact on public health is to start with things we can change.  "Public Health," of course, means all of us.  You and your family included.
After 40 years of a failed War on Drugs, we now know that drug addiction is best treated as a matter of public health.  Did you know that here, in Denver, three out of four injection drug users carry hepatitis C and more than one in ten has HIV?
That is an enormous public health pothole.  But it doesn't have to be.  Which is why we need your help.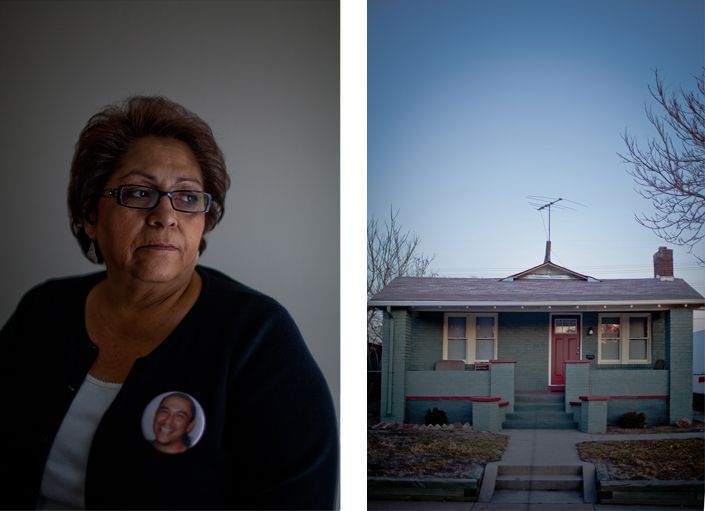 [LEFT] Helen with a button showing her late son, Leo. [RIGHT] The non-descript Denver house where Leo died following an overdose of heroin.  Leo struggled with addiction throughout his adult life.  "I have two children," explains Helen.  "My oldest is Leo and he lives in heaven now."  Overdoses and the spread of bloodborne disease are nearly 100% preventible with basic changes to public health policies and practices.
WHAT WE NEED
The Harm Reduction Action Center is seeking $40,000 to continue its life-saving and law-changing anti-stigma work.  Your contribution will support two things: first, you will help us continue our public campaign combating stigma.  Second, your contribution will support our life-saving public health programs.
HOW WE PROMOTE POSITIVE CHANGE
We have learned that the best way to move forward is to help politicians, police, providers, and the communities they serve see that injection drug users are identifiable human beings caught in a daily and sometimes tragic struggle.  They are sons, daughters, brothers, and sisters.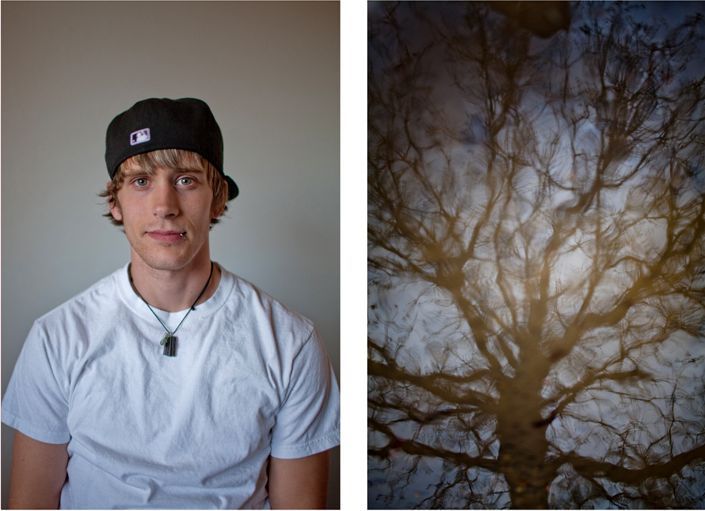 [LEFT]  Derek. 24 years-old. Recovering injection heroin user.  [RIGHT]  A reflection in a puddle marking the exact spot in a city park where Derek overdosed on heroin while locked in a portable toilet.  Accidental overdoses along with communicable diseases are nearly 100% preventible with basic changes to public policy and health practices.  
Why is this important?  Because public health issues related to injection drug users are often deeply shrouded in secrecy and stigma.  This has the unfortunate consequence of leading people to believe that the the transmission of bloodborne disease and accidental overdoses happens to strangers in dark and distant places.  The truth is that these things happen to people from all walks of life.  They happen to people we know and they happen in places we go.


WHY DOES STIGMA MATTER?
Stigma prevents us from making informed decisions about public health.  Old-fashioned laws and attitudes surrounding drug addiction, accidental overdoses, and the spread of bloodborne pathogens like Hepatitis C and HIV have historically served to perpetuate the problems they sought to resolve.  Curbing these problems is not a matter of criminal justice, it is a matter of having an open and honest conversation about what we can actually do to change public health.  Our current initiatives –based on science, data, and compassion --are good for the health and safety of everyone in our community.  Their success, however, depends on the decisions of stakeholders who often believe that the issue of injection drug use is isolated to people and places that don't affect themselves and their families. Without a fuller and more compassionate understanding of who our participants are, these influential community members have little incentive to support the policies and programs that we know make such an enormous impact in our communities.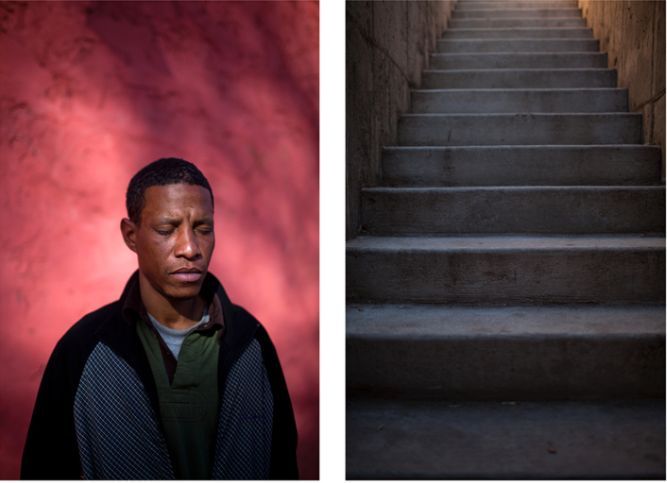 [LEFT]  Vernon. 38 years-old. Injection heroin user for one year. [RIGHT]  The stairwell in an upscale Denver condominium where Vernon overdosed on heroin. Accidental overdoses along with communicable diseases are nearly 100% preventible with basic changes to public policy and health practices.
WHY YOU SHOULD SUPPORT US
We make changes in the most direct manner possible.  Our programs directly access those most likely to transmit bloodborne pathogens as well as those most at risk of accidental overdoses.   We offer proven harm reduction programs such as Break The Cycle, a curriculum aimed at giving injection drug users –those most likely to to initiate new injectors -- the social tools necessary to help others stop injecting before they start.   Our lobbying efforts have been instrumental in statewide passage of the Good Samaritan Law, the creation and administration of the state's largest syringe access program, safe avenues for the sanitary disposal of used needles, bloodborne disease testing, counseling, and advocacy services.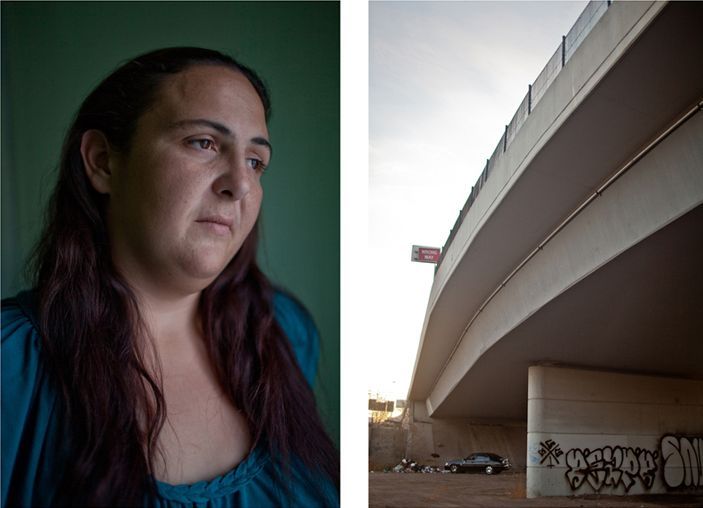 [LEFT]  Joanna. 31. After being diagnosed with lymphoma, Joanna became addicted to prescription pain killers, slowly gravitating towards heroin in order to quell her physical dependence on opioids. Hospital-created heroin addiction has reached epidemic levels in recent years with the CDC reporting a 70% spike in opiate-related overdoses in the last decade.  [RIGHT]  The car where Joanna and her boyfriend live under the interstate that cuts through the middle of Denver.
This year we hope to expand our program to augment our impact on the spread of communicable diseases with a mobile syringe access program as well as increased public visibility through our anti-stigma campaign.  We anticipate being able to make our campaign curriculum portable and open-for-use by other harm reduction programs throughout the nation.
Your contribution directly supports positive public health outcomes.  Please contribute and help us keep  you, and the people you know, safe.


WHAT YOU GET
Here's the deal: we want you to know that your contribution directly impacts the health and welfare of people you know.  That's the perk that keeps us going to work every day.  
But we know that's not always enough.  Especially if you work in the same field as us.  Resources are limited and there are a lot of causes that need help.
If you represent another harm reduction organization, we've created a couple of perks just for you and your team: 
We're offering our anti-stigma In Xanadu campaign poster prints and curriculum in two sizes.  At the lower tier, you will receive four 18" poster prints and a written curriculum that includes our "best practices" for using the materials to advocate for public health for the communities you serve.  At the higher tier, we will send you eight 24" poster prints, the "best practices" curriculum, and digital copies of the materials for use in your organizations presentations and collateral.  
That's no small deal; it's offered below market value to encourage you to join us in making this mutually beneficial arrangement for a cause we all support.
If you're a private donor, you can elect to contribute at the lower tiers and receive mementos of your donation.  This includes buttons, bags, and a set of postcards from the In Xanadu project.  If you contribute at the higher tiers --and we hope that you do --we've made arrangements to personally deliver our thanks from the Harm Reduction Action Center, its board, and the community we serve.  We'll host you for a dinner.
Remember, we're a non-profit.  That means that your donations are tax-deductible.  
Harm Reduction FAQs
I've never heard of harm reduction before. What is it?
We're glad you asked! Harm reduction is a set of practical strategies and ideas aimed at reducing  the public health risks associated with drug use.  Harm Reduction is not the opposite of Recovery. To learn more, check out what the Harm Reduction Coalition has to say about their Principles of Harm Reduction.
But won't giving drug users clean needes just encourage them to use more drugs?
People use drugs.  While we wholeheartedly support substance abuse prevention and treatment efforts, we know that the most effective way to prevent the spread HIV or Hepatitis C is to stop it at its source: the needle. By meeting drug users "where they're at" in the spectrum of their use we encourage any positive changes that our participants are ready and able to make. We know that our participants care about their lives and their wellbeing. We strive to provide the knowledge, tools, and support they need to make safer and healthier decisions.
Won't letting drug users congregate at a drop-in syringe access program increase crime rates in the neighborhood?
Syringe access programs do not increase neighborhood crime rates. In fact, these programs benefit community health and safety by ensuring that contaminated syringes are properly disposed rather than discarded on the streets. 
In our neighborhood, drug-related crime actually significantly decreased following our recent opening. Harm Reduction Action Center fights crime!
That makes sense, but why spend money on harm reduction and syringe access instead of treatment programs?
Syringe access programs are cost-effective in reducing the transmission of HIV, Hepatitis C, and other blood-borne infections. Putting money into HIV and Hepatitis C prevention lowers healthcare costs associated with these chronic, life-long illnesses.
Thanks to our national sponsors for their support: the Harm Reduction Coalition, Drug Policy Alliance, Students for a Sensible Drug Policy, The Drug Overdose Prevention Education (DOPE) Project, Sensible Colorado, and Luceo Images.
Have More questions?
Email Lisa at lisa.harm.reduction@gmail.com