THE GOVERNMENT:
"MARIJUANA CAN RUIN YOUR LIFE. SO IF WE CATCH YOU WITH IT, WE'RE GONNA SEND YOU TO JAIL AND RUIN YOUR LIFE"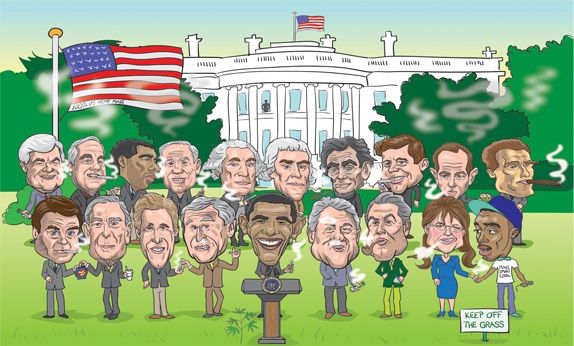 My name is Richard Williams, the president and founder of Make Smart Cool LLC. Alternatively, I am also known by my stage name as Prince Ea. Since graduating summa cum laude last year, I have been focusing full time on not only being an artist but also being an activist.

For the past two months I have embarked on a project that I and those around me believe is of monumental proportions. What originally began as a simple track has grown into a thorough and well researched appraisal of the current legal status of cannabis sativa. The song addresses both the legal and political history of the plant, as well as the medical applications, hypocrisy, and the financial gain (and burden) of cannabis.
Now that the song is finished I need your help in putting together a professional and educational music video.
WHY CAN WE SUCCEED?
I have accumulated over 13 million views on YouTube. My last two big releases both received over 400k views in under seven days. My release of "Backwards Rappers" was featured in the Huffington Post, CBS, FOX, and Yahoo Music and reached the first page of Reddit-- the self-dubbed "front page of the internet."
It is also worth mentioning that I released a song called "The Brain" in 2010, in which I broke down the different parts of the human brain as well as went through our achievements as humans, but then also spoke on the negative aspect towards things such as our treatment towards the environment. This song was subsequently featured in a scientific magazine entitled "Discover."

This project, being that the topic is so provocative, will blow those two videos I mentioned earlier out of the water. We have also teamed up with the well known, notable pro-marijuana company: Weed Maps. To learn more about this organization, please visit their website.

Weed Maps: http://legalmarijuanadispensary.com/


WHY WE NEED TO SUCCEED! 
Marijuana is not the devil's weed, or some evil plant. It is not a gateway drug. Legalization wouldn't encourage more smokers. If America was to legalize heroin, would you go out and purchase your first hit? Ask the people in your household if they would as well. Drug dealers don't ask for I.D--in highschool, it was easier for me to source someone to sell me marijuana than it was for someone to sell me light beer or cigarettes. If we legalize it we can control and regulate it just like tobacco and alcohol. We can tax it, and we can finally allow those who feel that it is impeding on their life to seek help without the fear of incarceration or prosecution.
It is not just a plant that you use to get high. The medical applications, while limited towards pain relief and appetitite stimulation (as far as we are aware), are just as important considering that it doesn't have any side effects or known drug interactions. For sufferers of arthiritus, for example, they are able to put down the hydrocodone and consume something that can not result in overdose or appitite suppression.
While the marijuana legalization movement is gaining support, politicians continue to disparage and laugh at marijuana publically. To make this even worse, mainstream media stories, year after year, are released showing these politicians to be have been smokers in high school, college and are even current smokers.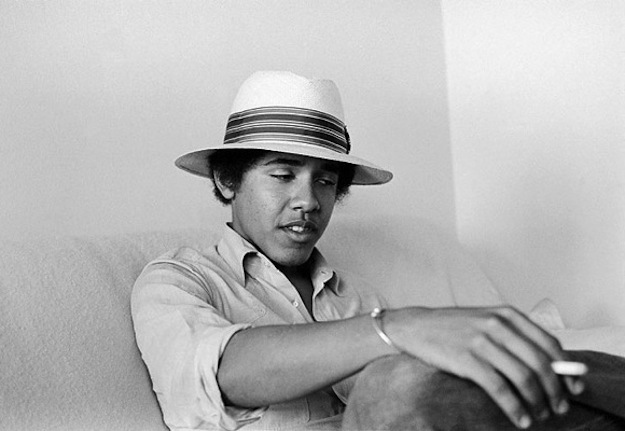 Even though several states have legalized/decriminalized the medicinal use of marijuana, the federal government still deems it as illegal, in the same class as heroin and LSD, as having no medical value. LEGALLY, the federal government can come to your house and throw you in jail if they find you in possession of marijuana. How would these politicians' lives have been different if they had been caught with marijuana? If you are convicted of marijuana you wouldn't even be able to get a student loan. Yet if you have a rape conviction you'd still be able to get government aid. This insanity needs to stop.
This war on drugs is an absolute failure. Between 10-20 billion dollars a year is spent to enforce marijuana laws, and what do we have to show for it? Couldn't these invaluable law enforcement man-hours be diverted towards violent crimes like terrorism or domestic violence? Or if not pumped into crime, we can put it towards education or something of which we can see a direct benefit.

HOW CAN YOU HELP?
This entire campaign is ONLY going to be possible with YOUR help. Any amount donated is greatly appreciated. For this campaign we are asking for $10,000, however, extra funds can help increase our chances of getting President Obama to see this music video by promoting it on various avenues. The following is a list of items that we are raising funds to cover:
Budget Items Breakdown
• Producer fee
• Director fee
• Camera operator
• Camera equipment rental
• Key grip + assistant + lighting gear
• Wardrobe for 20-30 characters
• Props/furniture rental
• Possible set construction
• Editor fee
• Redundant Hard disk archive
• Visual FX designer fee
• Colorist fee
• Additional actors and extras
• Publicity Marketing hours
If you're unable to contribute, we ask you to please share this video with your friends. Thank you so much for checking out Indiegogo campaign, we truly appreciate the continued support!

Please check us out on the following sites:
http://www.facebook.com/PrinceEahiphop
http://www.twitter.com/PrinceEa