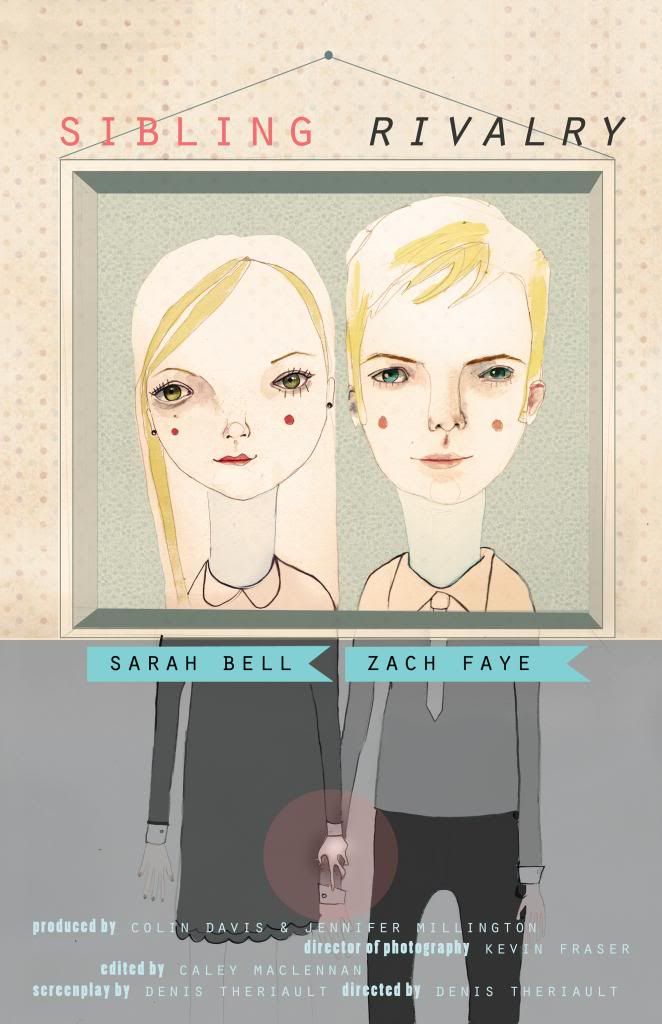 ABOUT THE FILM
Sibling Rivalry tells the story of Zach McDowell and his stepsister Hannah.  Hannah's biological mother has just passed away and they're both attending her wake. When they escape the display room to a nearby storage closet in the funeral home, suspicions abound.
What are they discussing? What secrets are they hiding? And more importantly, who's eavesdropping on their conversation?
Sibling Rivalry is an 8 minute short full of great performances, twists and a visually lush look. 
OUR STORY
First off, I want to thank each and every single person who contributed funds to our initial campaign, as well as anyone who shared, tweeted or just gave words of encouragement.
Even though we didn't meet our fundraising goal for the production portion, we were still able to round up an incredible array of extremely talented people to work on our film. It only forced us to be more creative! Being a first time director, they willingly threw themselves into the unknown and helped me achieve one of my lifelong dreams. 
And now, with post-production winding down, it's almost time to birth our little creation. To do that, we need your help to enter as many QUALITY film festivals as possible!
Also, keep in mind, our plan is to develop a FEATURE-LENGHT version of Sibling Rivalry. The script is already in the third draft stage. It's a story just waiting to be told and its future depends on the success of our short.
Denis Theriault
Writer/Director
WHAT WE NEED FROM YOU 
The goal, with any film, is to reach as broad an audience as possible. And you first try to accomplish this by submitting to as many film festivals around the world as possible. Those festivals all have entry fees, most averaging around $50. 
So here's our plea, we're trying to raise $750, which would allow us to submit to around 15 festivals. If we go over our goal, even better, it means we get to put our film in front of even more pairs of eyes. 
FILMMAKERS
Denis Theriault (Writer/Director) is the proud owner/operator of Fourth Wall Films. Under this umbrella, he conceptualized, directed and edited 20 online commercials for a major US telecommunication company's viral marketing campaign last year. Denis is also an accomplished actor, recently wrapping principal photography on Gia Milani's feature "All the Wrong Reasons" opposite Cory Monteith (Glee) and Kevin Zegers (Transamerica).
Colin Davis (Producer) works as a project manager and casting director at Egg Studios, a commercial production company in Halifax NS. Colin finds the talent for both in front of and behind the camera on commercial projects for most of the region's biggest companies. While working at Egg Studios he also tries to take on more narrative projects.  Colin was the local casting director for the feature film "The Corridor". He also worked on a handful of short films as either a production coordinator or casting director.
Jennifer Millington (Producer) works as a producer and director at Egg Studios, a commercial production company in Halifax, NS. While at Egg Studios Jenn has had the opportunity to work a variety of different type of productions. This experience works directly with Jenn's second love in life, making movies. When she isn't working on the commercial side of the business she fills up her times producing local short films. Besides Sibling Rivalry, she has produced the Atlantic Film Festival Audience Choice Award winning Film Lucky. Jenn is always looking forward and actively searching for the next big idea.
Caley MacLennan (Editor) Credits include Hobo With a Shotgun, Blackbird (TIFF 2012 Winner of Best First Canadian Feature), The Corridor, Call Me Fitz and the forthcoming All The Wrong Reasons.
Kevin A. Fraser (Cinematographer) Credits include "More Blood, More Heart:The Making of Hobo With A Shotgun" and the documentary "Borderline".
Zan Rosborough (Sound) (Canadian Screen Awards 2012 Nominee) Credits include Grindhouse, Hobo With A Shotgun, The Disappeared, Blackbird and Haven.
CAST
Sarah Bell (CityTV's "Seed") as Hannah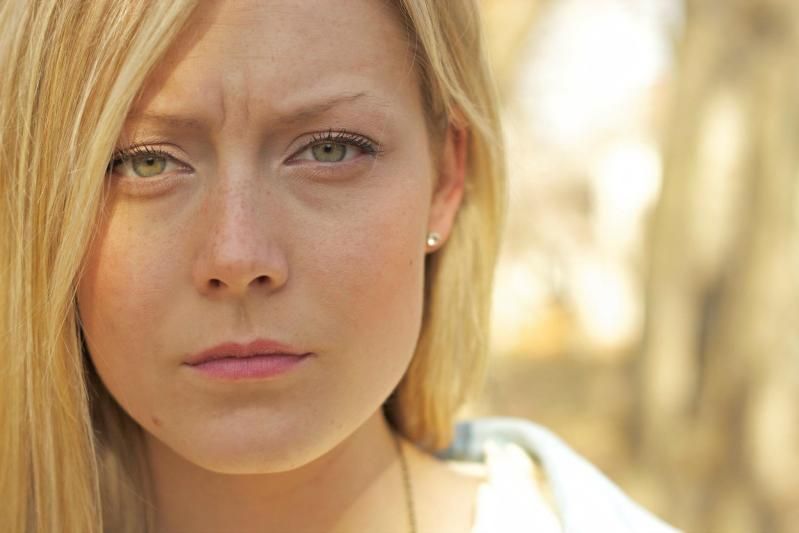 Zach Faye (HBO's "Call Me Fitz") as Zach
Rounding out the cast are Ben Stone, Sara Campbell, Holden MacLennan and Corey Hinchey.
PERKS 
Check out our perks section! We have loads of cool stuff to thank you for your support! Lobby cards, DVD's, etc!!!!
 OTHER WAYS YOU CAN HELP 
Help spread the word by sharing the campaign on any/all social media platforms! Use that Twitter "share" button on this very page and let IndieGoGo know that we deserve to be on the front page of the site! Your word of mouth exposure is worth its weight in gold!
Thank you for ANY contribution you are able to make towards our project. If it weren't for people just like you, we wouldn't be able to make our dream a reality!
TRAILER TIME!
So, we've put together a teaser trailer to give you an idea of what our little film is all about. We hope you enjoy it and if you do, join us in our adventure! There are many cool perks for contributors.
OUR POSTER!!!
Our poster was designed and created by Darcy Allan. Check out this talented artist at the website www.darcyallan.com or her blog http://darcyillustrations.blogspot.ca/
THANK YOU!!!
On behalf of the whole Sibling Rivalry team, we thank you for your continued support of our little film that could!