Update: Thank you so much everyone for making this happen!!! We reached and even exceeded our goal but we are not stopping yet!!! You are all incredibly awesome! Until next time! Follow us @shestartedit
http://facebook.com/shestartedit
for updates!
      Building the next generation of top women founders.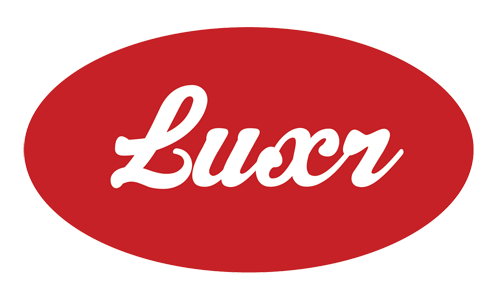 Hey everybody thanks for checking our page! I'm Nora Poggi, a journalist from France and I'm Insiyah Saeed, a US journalist and producer currently based in Silicon Valley.
Here's some background on our project:  over the past couple years we have been observing the slow climb of women entrepreneurs. Though our mission is to encourage everyone towards entrepreneurship – we are particularly interested in bridging the visibility gap of the exceptional women whose stories we would love to bring to life in a short documentary. 
The questions we asked ourselves were simple: What life does a high-tech, high growth woman entrepreneur lead? How did she get there? Where will she go from here? What does it take to go after the market of billions?
For girls out there wondering what major or career path to take, this will give you a glimpse into a different life, full of incredible highs and lows. We have all wondered more than once, if we had "what it takes"; these women will tell you what made them take the leap and what they go through to sustain this path.
Check out our website http://shestarteditseries.tumblr.com & email us at shestarteditseries@gmail.com
OUR AIM is to also interview and showcase some of the top female tech founders in the business to encourage women to think big.  Indiegogo funds are what we need to get this story off the ground! We are raising the rest of the film's budget money through grants in the US & EU.
Right now we are confirmed to interview some amazing women such as Match.com's Fran Maier, Parenting.com founder Robin Wolaner, investor Joanne Wilson, Alexa Andrzejewski, Blurb's Eileen Gittins, and many more!!


What is She Started It?
She Started It is a short documentary featuring women technology entrepreneurs in the US and Europe. The goal is to inspire young women to become entrepreneurs and consider careers in tech, and also educate about how to sustain that career. We believe that a visual connection is a powerful one; by depicting the day to day lives of our subjects on film we hope to inform and inspire others. 

In our research we realized that many women feel they do not have what it takes to start a tech company. We believe that women can start a company and aim even higher if they believe it possible! Our goal is to create that spark, that by watching we would get someone to say, "if she can do it, I can do it!"
We hope through impactful storytelling, more women would a) be more interested in entrepreneurship and learn what it entails b) consider taking more interest in geeky subjects like science, math and programming in school.
We have started our principle photography as of June 25th. We aim to show you their day to day grind of building product, raising funds, meetings with investors, and whats life like in a summer accelerator. Our plans are to screen our documentary in many festivals across the globe, as well as screen it in high schools and schools around the US to our main audience. As part of our mission, we will create a YouTube channel so we may continue the She Started It movement and share inspirational stories with our viewers. 

Our team includes an incredible Director of Photography who has shot for Reuters, in Afghanistan and has also created documentaries for Michael Pollen; ourselves as producers, many advisors, script writers and post production specialists that are passionate about our story.  
We hope we can continue our mission; there are hundreds of stories to tell of women around the world. Our goal is to inspire change, domestically and globally.
OUR AIM is to also interview and showcase some of the top female tech founders in the business such as
Diane Greene, Julia Hartz, Victoria Ransom, Leila Janah, Selina Tobaccowala, Rashmi Sinha, Ruchi Sanghvi, Jess Lee, Leah Busque, Alexa Van Tobel, Michelle Zatlin, Cynthia Breazeal, Anne Wojcicki, Marcia Goodstein, Sharon Vosmek, Jennifer Pahlka and many more! 
Meet some of the amazing women - stay tuned for more!
 Thuy Truong, 27, moved from Vietnam to Silicon Valley on a week's notice to join the prestigious startup incubator 500startups with the team of her company, GreenGar. She is  a serial entrepreneur, having run and sold a chain of frozen yogurts in Vietnam. She was a computer science major at USC. GreenGar is producing mobile apps such as Whiteboard: Collaborative Drawing and Brain Tuner, which surpassed 12 million downloads in 2012.
Madison Maxey, 20, learned to sew at 8 years old and has been been working in the fashion industry since age 15. Her senior year of high school, Maddy won a CFDA/Teen Vogue Scholarship for college. 

She then went on to start her own clothing company Madison Maxey Blazers .

Since then, Maddy has learned HTML, CSS, Javascript, Ruby and Ruby on Rails and has worked for companies like Enstitute and General Assembly. 
She is now a Thiel Fellow for the class of 2013. 

Featured in New York Magazine among others, Maddy has been named a "Female Founder to Watch" by Women 2.0. Follow her work at thecrated.com.
 Stacey Ferreira, 20, started her first company MySocialCloud with her brother Scott, directly after graduating high school. She moved from Phoenix to Los Angeles and 6 months later she acquired $1mil in funding from notable investors including Sir Richard Branson, Jerry Murdock and Alex Welch. MySocialCloud is an online platform that allows individuals to store their usernames and passwords for auto-login.
Media Partners & advisors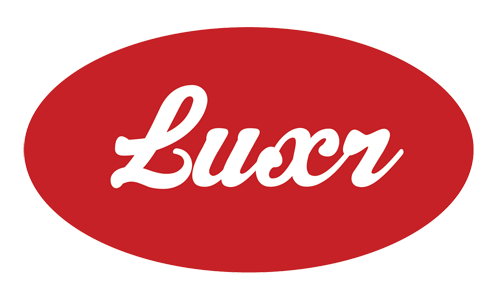 Luxr provides ass-kicking support for serious entrepreneurs. Luxr delivers USEFUL learning experiences to entrepreneurs worldwide. Check out their site http://luxr.co. Full bios of the ass-kicking founders Janice Fraser and Jason Fraser coming up on our website http://shestarteditseries.tumblr.com shortly.
The Fellowship brings together some of the world's most creative and motivated young people, and helps them bring their most ambitious ideas and projects to life. Thiel Fellows are given a no-strings-attached grant of $100,000 to skip college and focus on their work, their research, and their self-education. Check out their program at http://www.thielfellowship.org. 
Special advisor Holly Liu, co-founder of Kabam
 Holly Liu is co-founder and Chief of Staff & People at Kabam, the leader in the western world for free-to-play core games. Before co-founding Kabam, Holly was Senior User Interface Designer for AOL. She was named to Forbes' "Top 10 Women Entrepreneurs to Watch" in 2013. Now running a >600 person global company, she has great stories to tell about how she got there.
Special advisor Elaine Wherry, co-founder of Meebo, acquired by Google
Elaine Wherry co-founded Meebo where she served as Meebo's Chief Experience Officer prior to being acquired by Google in 2012. Elaine is a classically trained violinist, a recipient of the Founders Fund TechFellows Award in Engineering Leadership, and her work on recruiting and leadership have been featured in numerous publications including Forbes, the Wall Street Journal, Business Insider, and CBS. Prior to Meebo, Elaine served as Manager of Usability & Design at Synaptics after graduating from Stanford with a major in Symbolic Systems and a concentration in Human-Computer Interaction. Today she advises entrepreneurs on product design, user experience, and team-building.
Elaine generously offered to share some of her experience and advice with you! Check out the perk and stay tuned to more content throughout the campaign!
★OUR PRINCIPLE PHOTOGRAPHY HAS STARTED!
                                WHERE IS THE MONEY GOING?
We are looking to do our principle photography this summer and fall. 
Our budget for the documentary is about $30,000 to be able to film in the US and Europe on a micro budget. We aim to show the struggle of our women entrepreneurs – in a way it hasn't been on screen – we will show what it takes to raise funds, pitch ideas and build a business. To do this we need to hire a small crew; a DP, sound recordist, editor, buy insurance, the right equipment, pay for travel, transport and all the expenses related to production and post. We would also like to help translate our films professionally for a wider audience.  
Indiegogo funds are what we need to take this story off the ground and do our principle photography in the US this summer. But we are actively seeking sponsorships and grants for projects like ours in the US and Europe to complete the budget. We have aimed for 15 days of filming to capture our initial subjects!
Please support our mission any way you can!
THE IMPACT
We believe as said by Jocelyn Goldfein, Director of Engineering at Facebook, "this is a Rosie the Riveter moment."
Our goal is to impact as many women as possible through storytelling. 
The Ewing Marion Kaufman foundation has reported that only 35-40 per cent of all businesses in the U.S. are started by women. From their analysis, they believe that more women who are capable of running a useful start-up should to increase this percentage; it's among the best ways to foster growth, create jobs, scale innovation and move towards a stronger economy. ( http://www.kauffman.org/newsroom/untapped-potential-for-expanding-womens-entrepreneurship-holds-promise-to-grow-us-economy.aspx )
The New York Times recently reported that Cindy Padnos, a venture capitalist, stated that investing in women is good because on average, women use 40 percent less capital than men. (http://www.nytimes.com/2010/04/18/technology/18women.html?pagewanted=all&_r=0 )
The article also stated that women suffer from lack of exposure, mentorship and encouragement in elementary and high school and through our film we hope to show role models who have surrounded themselves with great mentors and opportunities simply by trying. We are hoping to make a big impact and we would feel successful if we could impact the life of even one future entrepreneur! 
 OTHER WAYS YOU CAN HELP
★ We understand that not everyone has the money to help. Reposting our campaign on Twitter and Facebook to your friends and followers would help spread the word. If you could do so, we sincerely thank you!
★Perhaps you know funders, distributing agents & platforms, film crew, or other industry contacts you could put us in touch with. Email shestarteditseries@gmail.com , we thank you for this!
★Perhaps you could offer us your services as a translator. Experienced voice-over artists and translators in French & Spanish are currently welcome to contact us! Email shestarteditseries@gmail.com .
LIKE US ON FACEBOOK: (Check our behind the scenes photos and videos!)