A Beautiful Light
The first RoboSmart Light Bulb is a 40W warm light LED screw in light bulb that you can control directly from your iPhone, iPad, iPod Touch, or Mac computer throughout your home. We designed our bulb so it can be a direct replacement for a standard (US 120V) screw in bulb. Like a traditional incandescent light bulb, the Robo Smart light bulb illuminates radially filling a room full of light or completely illuminating decorative lamps.
 
What We Have Completed
We were motivated to design the hardware from the ground up. We were tired of all the existing LED bulb designs and wanted to create a bulb that was attractive and distinctive compared to the LED bulbs on the market. Then once we watched "How It's Made: Light Bulb", we realized that our design needed to be easy to put together. Our design effectively slides together for assembly and each part is designed to fit snuggly. We used computer aided simulation to run various thermal analysis to validate our design assumptions and then measured on CNC machined mock-ups to confirm our expected results.
Custom heat sink design - Complete

Unique LED mounting for uniform light distribution - Complete

LED selection for the best performance in light quality (3000K) and efficiency - Complete

Custom glass - Complete

Proto hardware board including LED control and Bluetooth Smart Radio - Complete

Antenna design - Complete

Complete main assembly of working functional RoboSmart Light Bulb- Embedded bulb software - Complete

iPhone App - Complete Submitted for Approval
EASY SETUP
No pre-configuration is necessary just screw in your RoboSmart Light Bulbs and start our app to control each RoboSmart Light Bulb. Starting the app commences a scan process allowing the app to find nearby RoboSmart Light Bulbs. The app then automatically connects to your bulbs and thereafter you can control them from the app.

ENERGY SAVING TECHNOLOGY
ROBOSMART CAN DO ALL OF THIS
On|OFF/Dimmer Switch, Auto-Timer, Proximity Sensor, Power Meter and your main light switches continue to work as usual

WIRELESS TECHNOLOGY
All of today's Apple iOS and OS-X products support both WIFI and BT 4.0 wireless technology. WIFI is the high performance, high power data pipe that is used to transfer video and internet traffic around your home. BT 4.0 is the power efficient, long range wireless interface used to directly exchange small amounts of data between devices. BT 4.0 has already become pervasive and our goal is to have a flexible lighting solution.
BT 4.0 technology (Bluetooth Smart) is a simpler protocol than WIFI or Zigbee (802.15.4) it will always be less costly for development and less likely to break since there are fewer parts. Setup is also simplified because it is just the iPhone and the bulb.
One of the benefits of BT 4.0 is that your iPhone directly communicates with each bulb, allowing the app to determine the distance to each light bulb.

MANUFACTURING AND TEST
Our operations team has vetted multiple suppliers during our prototype development. The glass, heat sink, insulator and LED plate will be manufactured by our Asian partners. Our PCB and final assembly will be done by our partners in Silicon Valley giving us total control over the initial production. We have designed and will implement custom test fixtures to be used in manufacturing test to ensure a reliable high quality product. 
Team Vision
Smart Home Labs is a tight group of Silicon Valley engineers with big ideas. Everyone deserves a better quality life through technology innovation. Our mission is to bring home automation technology to everyone creatively through the open source community, partners or in house development. Our first collaboration is the RoboSmart Light Bulb, that we believe will enable anyone with a Smart phone the ability to experience and benefit from the home automation revolution. 
How you can help
Your contribution helps us get our first production run complete and onto designing our next products to continue our goal to make home automation "JUST LIKE AIR" for everybody. Just like you breath without even thinking about it we want solutions that are secure and extremely easy to use. We believe Bluetooth Smart is the right technology at the right time to make this happen.
DEVELOPERS
The power of Bluetooth Smart is the simple programming model required for most Applications. Each bulb is a slave that has services and characteristics that are set by the Smart Phone App.  Smart Home Labs will publish a RoboSmart Programmer's guide with detailed explanations of the services and characteristics available to be programmed. In addition we will provide example source code of working applications for iOS, Android and Linux when the project is complete.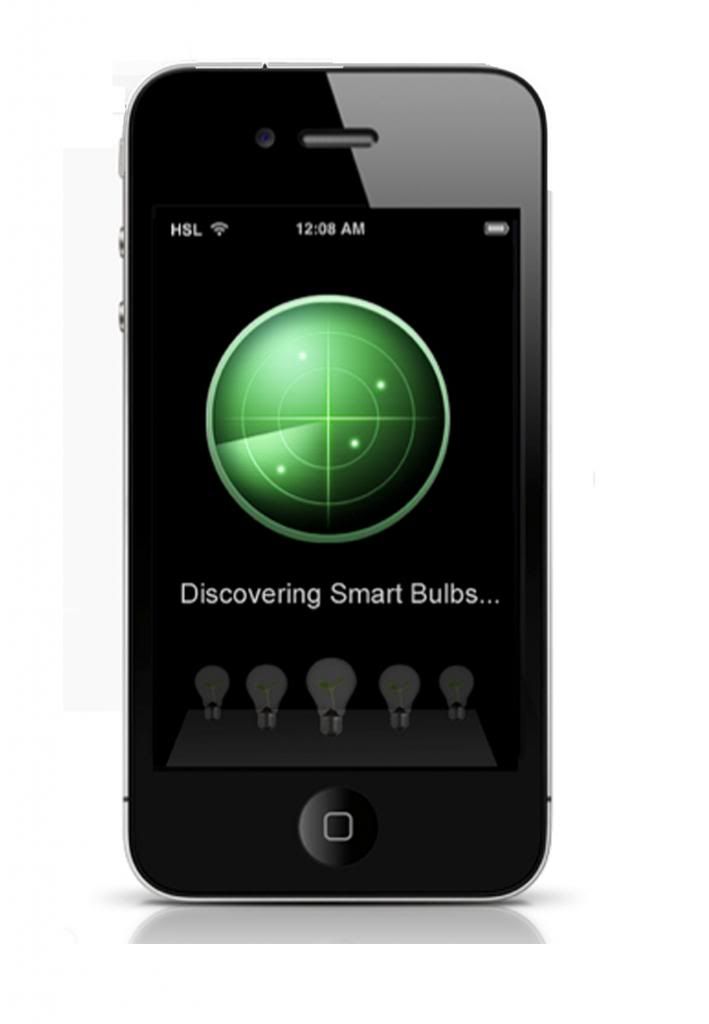 SO, IF YOU ARE GOING TO REPLACE YOUR INCANDESCENT BULBS OVERTIME, WITH LED BULBS, WHY NOT GET THE ADDITIONAL ADVANTAGE OF HAVING THE ROBOSMART LIGHT BULB.
WE THANK YOU FOR YOUR TIME      
WE APPRECIATE YOUR SUPPORT