The Tale Of The Bandit


Everyone has a moment where they want to pick up and just run away from average, escape the day to day, and live life in the moment.  Road Bandit knows no other life, in this world, you cant control the cards you are dealt, but you have full control over how you play them.  Folding? Not an option.  Turn off all fear and doubt, leave your insecurities in the dust, and hit the road like a bandita Road Bandit.
Road Bandit is hosted on its own interactive site, Roadbandit.com, where followers Banditos, can vote for the next spot to be hit by the bandit.  Banditos can vote for the next location, suggest activities, festivals and monuments for Road Bandit to visit. Watch the live bandit-tracker interactive road map to see when Road Bandit will be in your town.  Everyone gets an interactive daily feed of life on the road, allowing people to experience our great country and witness real life on the road.  So even if Banditos are at their 9-5 they can still live like a bandit, online, all the time.
Plugged In, Online All The Time 
Roadbandit.com allows for a unique perspective and following.  An online stream is updated daily, and even live feeds allow Banditos to interact and determine not only where Road Bandit goes, but also, the people he meets, activities and festivals he attends.  Have a special event in your home camp that you want Road Bandit to appear at? Hes there.  Charity event? Hes there.  You name it, he can do it.  He doesnt know how to say noand why say no? When you go all in, theres no turning back.  Thats the beauty of his mobility; he travels on a whim without any qualms.   Road Bandit's goal is to entertain and inspire America.  So often people look back and say they wish they had done something, lived braver, taken more chances, leaped with nothing more than faith.  The goal of Road Bandit is to give people an insight on what life is like when you live your dreams.  If you can dream it, you can do it.  So what do you want to do? 
Meet the Bandits
What is the true American Dream? Road Bandit wont know until he gets there. What Road Bandit does know? Leaving a lasting impact on everyone he encounters; thats his American Dream.



My name is Randy Primm.  I am 27 year old filmmaker from Seattle Washington. I am traveling the country in Betsy my 24ft Class C RV. Betsy is equipped with Solar Panel on the roof and an inverter under the bed to allow me power whenever I need some. I have been living in Betsy for three years now and don't plan on moving out any time soon.

Along for the ride is Bird my 15 year old feline companion. She doesnt need much and from time to time she even offers to drive.  Bird has lived with me since the day she was born and soonhopefully very soon she will say her first words. And Hopefully those first words will be ROAD BANDIT FOR LIFE!!! It takes a special kind of cat to travel  the country in an RV and Bird is a special cat.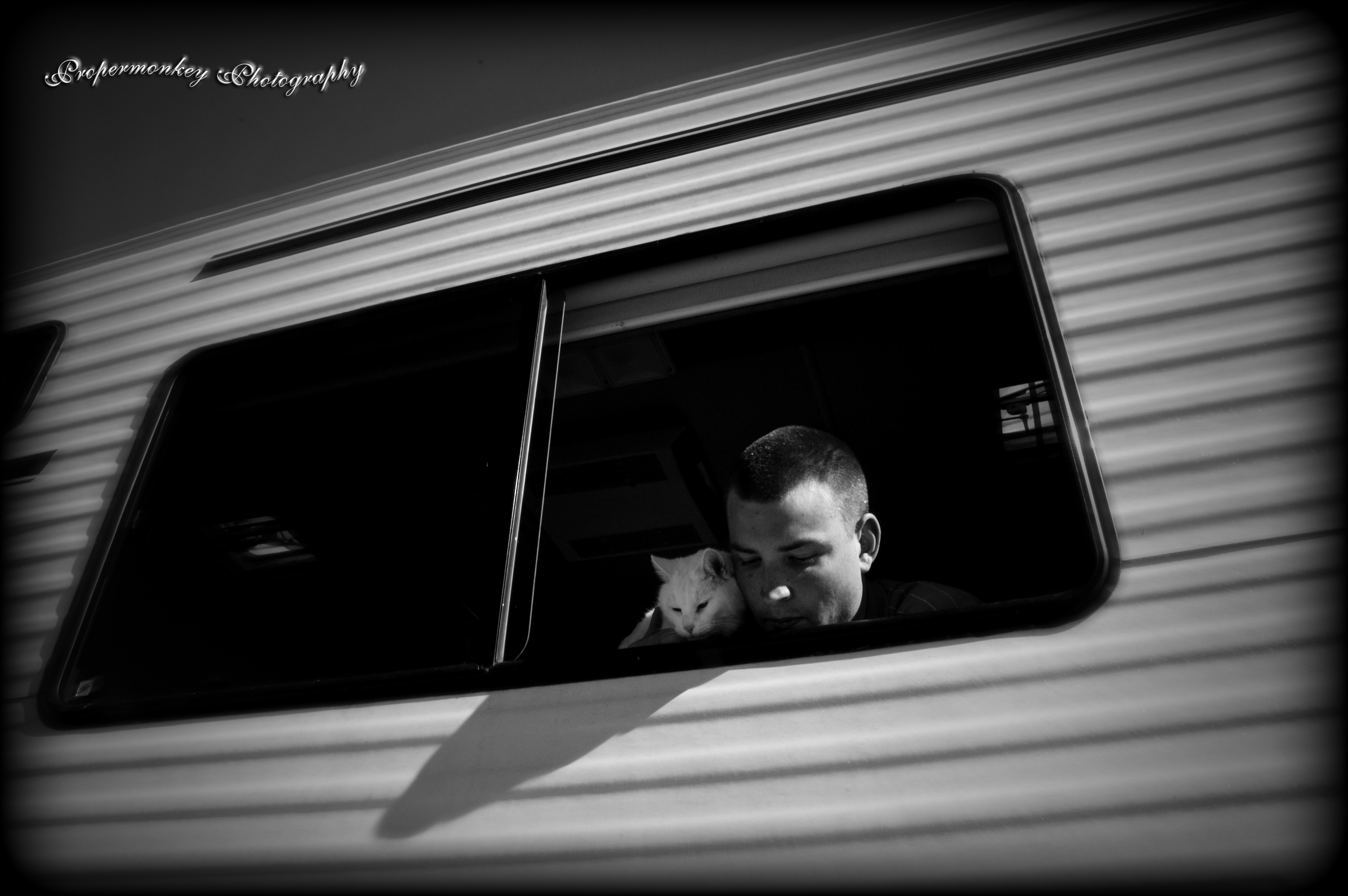 Together we are RoadBandit.com an interactive documentary about life on the road.  I am a simple man with a simple plan make my life mine, and inspire you to take action on what you really want outta life. 
Why We Need the Funding
Since the beginning of the project Road Bandit has relied entirely on the funding from freelance production work.  We have invested every dollar we have to build the successes we've shared so far, and now Road Bandit is ready to go to the next level. With the next level comes sustainable production costs. In addition to this effort on IndieGoGo, we are seeking funding from foundations and individuals.  We are appealing to you for a donation in any amount to help us keep Road Bandit road bound and help see the project through it's first official full season, set to commence on March 1, 2011.  
Other Ways you Can Help
Participate.  Audience participation is the fuel that keeps Road Bandit road bound.  Logon to www.roadbandit.com and suggest the next place or event for Road Bandit to head to.  
Sponsorship.  Road Bandit is open to a variety of sponsorship opportunities. Contact us at contact@roadbandit.com to discuss the opportunity to have a one of a kind Road Bandit commercial, promo, or segment. Road Bandit is also open to product sponsorships.  
Tell a friend. It's that simple, show some love, and spread the word.  Go to SHARE and post, tweet, email, and invite family and friends.