Rebuild One Block is sponsored by Architecture for Humanity
Fools Gold, Mad Decent Bloodcompany, TMWRK and OWSLA have come together with Architecture for Humanity to help people in need.  
Rebuild the Rockaways
Help us rebuild one block and repair homes of first responders affected by Hurricane Sandy. Our response is two-fold - to give "rapid construction grants" to families in need of immediate help and for long term reconstruction. We are collecting funds that will be split 20/80 between temporary housing support and permanent construction.
Small Rapid Repair Grants (20)

We don't want to just repair a home we want to build a resilient home that can respond to future storms. However winter is here and we need to help families get heat and power.
We are partnered with a number of local groups and are supporting them with small construction grants to get families back in homes. These are all grassroots  organizations that are boots on the ground - get. it. done. - groups. 
Rebuild One Block (80)

Based on the highly successful Architecture for Humanity Biloxi Model Home project* after Hurricane Katrina we will identify and build an entire block of homes for first responders. We have been talking to local first responders who lost their homes and focusing on getting them back.  We will design with the families, build with the families and make sure that each family gets the home they deserve. Let's build back better for the families that need it most - the first responders who are there for us when we need it most.
About Architecture for Humanity
Architecture for Humanity is a non profit building services agency that provides professional design and construction services. The organization has been actively rebuilding communities for more than 14 years. After recent disasters along the Gulf Coast, in Haiti and in Northern Japan, we tapped our network of thousands of professionals to lend time and expertise to build back better and bring community structures, infrastructure and other essential services to affected communities. To date, more than 2 Million people live, learn, heal and work in structures built by the organization.
As a New York registered non profit the city is our first home. We have over 400+ licensed building professionals and are commited to rebuild communities devestated by Hurricane Sandy. We are not the first responders, we are the last responders. We do not stop until families are back home.
*In East Biloxi, MS we initially built seven model homes with support from Oprah's Angel Network. By building a resilent set of buildings we were able to scale to 780 homes across the Gulf Coast.
More About Fools Gold, Mad Decent, tmwrk, Bloodcompany and OWSLA
http://www.owsla.com/  is @Skrillex @Bitvargen @KLFBIZ3 & @YungGroupon
Perks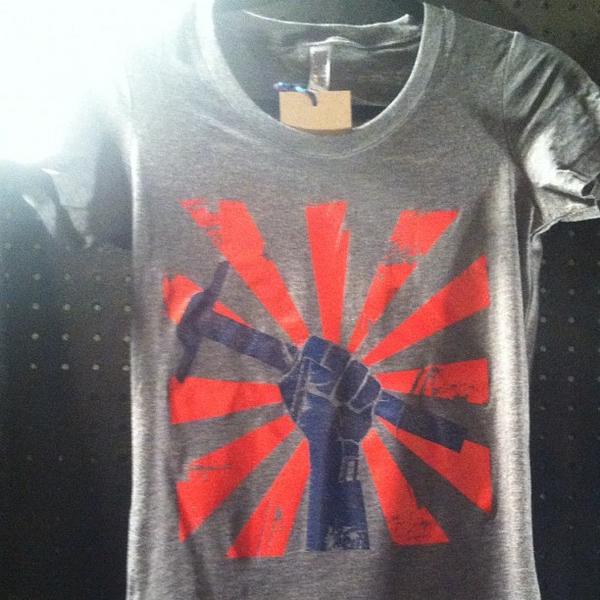 Donate $150 or more and get this custom "Rebuild One Block" shirt designed by Le Vanity Project and U26 design studio. Please note there is a limited number of these shirts.