What is Rainforest Care

Rainforest Care is a revolutionary way to impart knowledge of the rainforests via the use of mobile apps. Called "Rainforest Care Apps", these AppBooks document details of species of flora and fauna of specific locations that can be downloaded onto smartphones or tablets which can be accessed off-line. Since jungles are mostly "internet free", these AppBooks become indispensible tool as guides for field researchers and those who go into hiking trails, enabling the user to identify species on the spot and learning about the environment.

Why care for the rainforest?

The biodiversity of the tropical rainforest is so immense that less than one percent of its millions of species have been studied by scientists for their active constituents and their possible uses. When an acre of topical rainforest is lost, the impact on the number of plant and animal species lost and their possible uses is staggering. Scientists estimate that we are losing more than 137 species of plants and animals every single day because of rainforest deforestation. Estimates vary from 2 million to 100 million species, with a best estimate of somewhere near 10 million; only 1.4 million of these species have actually been named.
 
Today, rainforests occupy only 2 percent of the entire Earth's surface and 6 percent of the world's land surface, yet these remaining lush rainforests support over half of our planet's wild plants and trees and one-half of the world's wildlife.

What are "Rainforest Care Apps"?

"Forest Care Apps" aims to put knowledge of these amazing ecosystems within easy reach of anyone having a tablet and smart phone.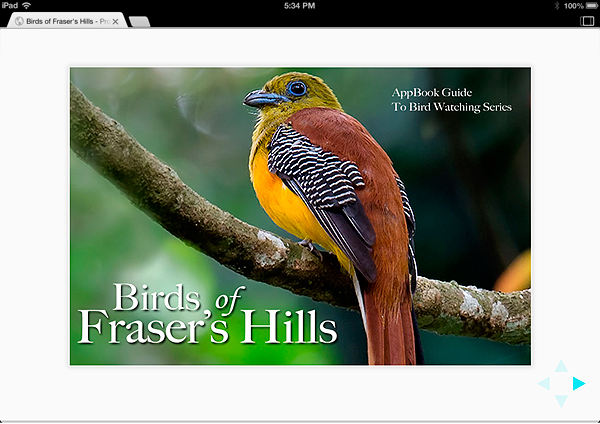 These AppBooks contain scientifically curated information detailing species description, taxonomic details, distribution and ecology, and for medicinal plants, its intrinsic curative value. Readers will learn direct links between species survival and its habitat.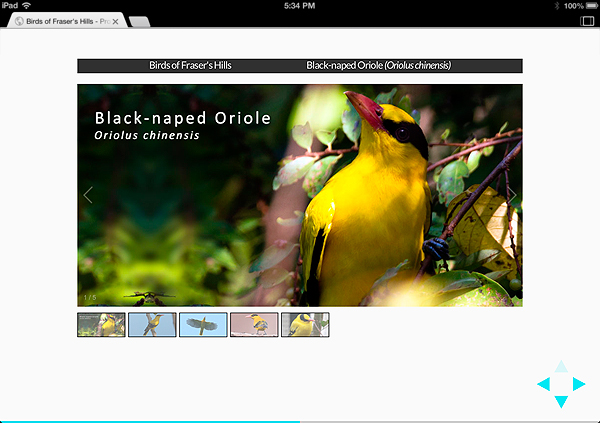 Example of an Immage Gallery for a species.
Each AppBook is a collaborative effort between scientists and a team of graphic designers, app developers and editors, ensuring accessible, high quality reader-friendly content are delivered instantaneously.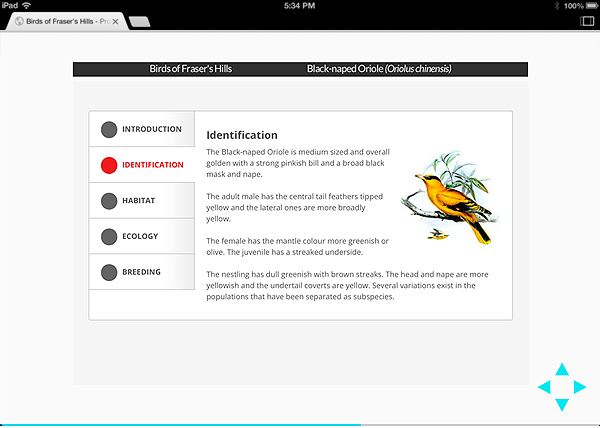 Example of a species description.
Once downloaded on tablets or smart phones, readers can use these materials off line, which will be extremely useful for field research, or when brought along hiking trails.
Each AppBook is expected to cost between US$ 2.99 to US$ 3.99. These low prices are deliberately planned as such so as to encourage mass readership, especially amongst students.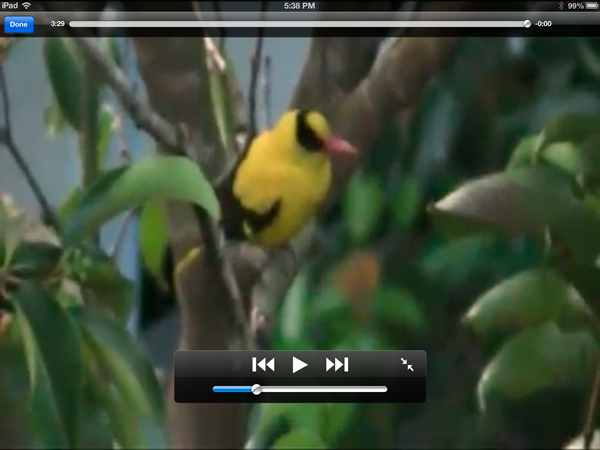 Example of a video
These Forest Apps does not only contain multimedia rich content. Users will have options to take photos, or record a sound or video – such as frog or cicadas calls or bird songs - from their tablets or phones and save it onto a gallery page and tag it together with GPS information to the species page. This will help users to build their own library within the app. These images, sound files or videos can be shared on social media, such as Facebook, Pinterest or Twitter.
With these tools, Forest App owners won't just be passive learners, but can become active participants in helping to spread biodiversity knowledge by actively sharing via social media. Each time these materials are uploaded, species curators will be alerted. Who knows, you might just have discovered a new species!
Our long term goal is to continuously work with the scientific community and to constantly push the limits of digital publishing to produce awe inspiring, truly enriching content in a sustainable manner.

Rainforest Care: How we do it


We have a strong network of scientists doing research in endemic forests. In other words, we have huge amount of content waiting to be translated into exciting, content rich multimedia AppBooks.
To encourage public usage of these AppBooks, publication will be prioritized by species and location. For example, "The Birds of Fraser's Hills". This appbook can be used for example, the Fraser's Hills International Bird Race (See: http://www.divelog.asia/?event=frasers-hill-int...).
Each AppBook will have its own social media page, specifically its own Facebook, Twitter and Pinterest. These pages shall be managed by social marketers with the aim of encouraging more people to participate in learning more about the eco-system of a specific location.
We start off the publishing process from our home base, which is South East Asia. Through our network of researchers, we shall expand to work with scientists and authors from other biodiverse regions, such as Panama, Costa Rica, Peru, Brazil, Thailand, Madagascar, Indonesia, New Zealand and Australia.
To tap in on the burgeoning "Eco Tourism" market, especially for European tourists who yearn to visit pristine jungles. The AppBooks will be translated to various languages such as German, Italian, Spanish, French, Chinese, Japanese, Korea etc and become virtual guides for these visitors. The Apps will be marketed through affiliation with tour agencies in these markets.

Why Us? Our Credentials

We are Dr Ghazally Ismail (New Zealand) and Kooi Fong Lim (Malaysia).  We have spent the last 13 years researching and documenting species collection of Borneon rainforests, publishing them on web portals and databases. 
Dr Ghazally Ismail, an immunologist by training helmed the Institute of Biodiversity and Environmental Conservation (IBEC) at the University of Sarawak, Malaysia and also led many expeditions into world famous forests such as Danum Valley, Bario, and the Crocker Range parks.
Kooi Fong Lim - a web developer and nature conservationist – has worked with scientists, conservationists and authors to document species inventory for publications in websites and journals.

Visit our work:
ASEAN Review of Biodiversity and Environmental Conservation
http://arbec.com.my/
The Birds of Sarawak
http://www.arbec.com.my/bos/
The Pyralids of Borneo
http://www.pyralidsofborneo.org/
Scientific Expedition to Bario
http://www.arbec.com.my/xpdc/bario.html
Tawau Hills Park: Biodiversity's Best Kept Secret
http://www.arbec.com.my/xpdc/tawau.htm
Crocker Range: Sabah's Last Frontier
http://www.arbec.com.my/xpdc/crockerrange.htm
The Encyclopedia of Life (Malaysia)
http://www.eol.my/

Our Target: $80,000

While we have a huge database of curated scientific content, a lot of work needs to be put in to process the information into user-friendly terms, for the benefit of lay. We need funds for the following activities:
•    Video recording and editing
•    Audio recording and editing
•    Photography and editing
•    Travel and accommodation expenses for on site shooting
•    Editorial works
•    Apps development, including design, programming, scripting and coding (for IOS
      and Android platforms)
•    Translation into German, Chinese, Japanese.

This budget will support us in our planned publications from May till August 2013, as follows:



We look forward to your support in not just providing donations, but more importantly to help spread the word of our work within your sphere of influence.