Who We Are
We are a couple of videogame-ware developers, with numerous hardware and software innovations under our belts.  We came up with the PeanutBuddy out of sheer frustration with the mess that regular packing peanuts caused in our warehouse and on the environment.
What Is The PeanutBuddy?
The PeanutBuddy is a Patent Pending Peanut Bag Dispenser System that transforms the standard 7 to 30 Cubic Ft. plastic peanuts' packaging bag, into an overhead peanut dispenser in less than 60 seconds!
Why Choose The PeanutBuddy?
Current peanut dispensers are too large for small to mid-sized shippers, and are not practical. Furthermore, they have an average cost of over $200, which is not ideal in today's economy.  The PeanutBuddy is easier to use, has a much lower cost of entry, and simply works better!
Check out how to transform the shipping peanuts' bag into an overhead dispensing system in a few easy steps…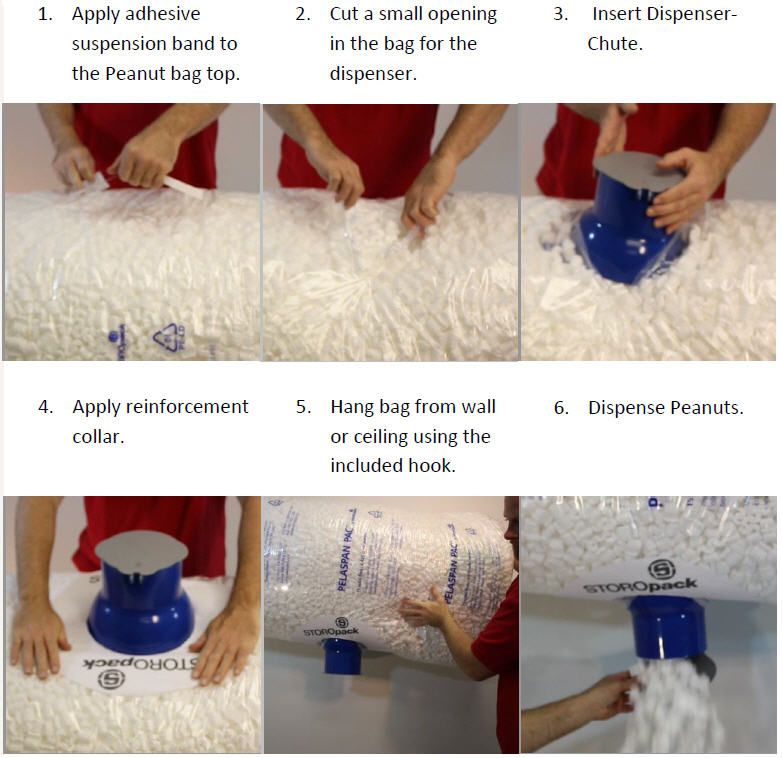 Where We Are Today
We've been working on the PeanutBuddy for many months now, and we have filed multiple patents to cover every aspect of the entire system. The PeanutBuddy that you see in the video is a real, working prototype.
With your support, we can bring the PeanutBuddy to shipping centers worldwide. While we're close to entering production, your contribution will help fund:
- Production tooling
- Large production run
Bud-Nutz - Eco-Friendly, Organic Packing Peanuts
We're protecting the environment, one peanut at a time! We care about the planet, and know the harm that traditional polystyrene shipping peanuts can cause. That's why we created Bud-Nutz! Bud-Nutz biodegradable packing peanuts eliminate the negative environmental impact of polystyrene peanuts.  Made with organic starch, they decompose in water and leave no toxic waste!
*Each bag of Bud-Nutz comes with a free donut-collar and suspension strap to easily convert into an overhead dispensing system with your PeanutBuddy!
Designs
Design 1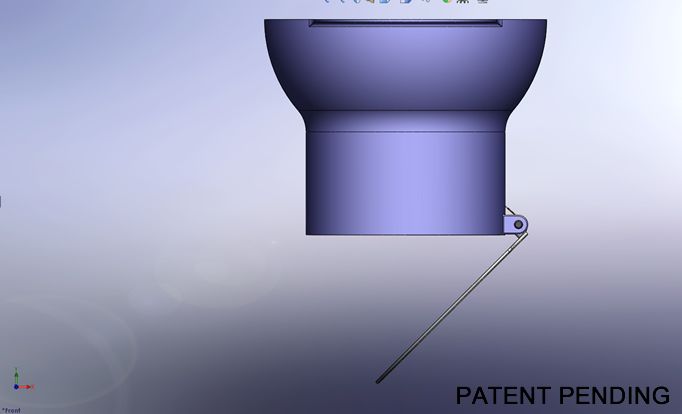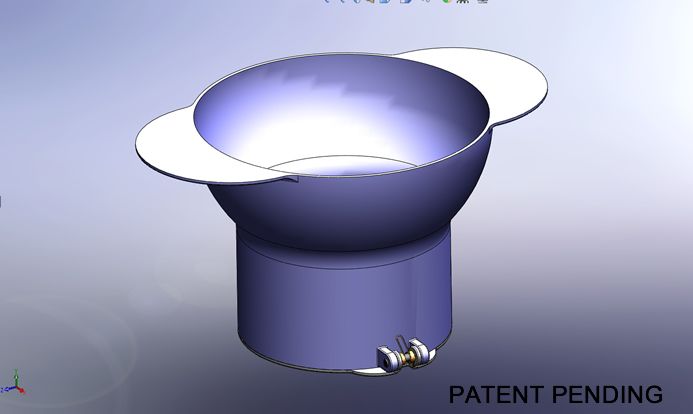 Design 2 - 
STRETCH GOAL: $25K - UPGRADE  ALL CHUTES TO SCISSOR RELEASE VALVE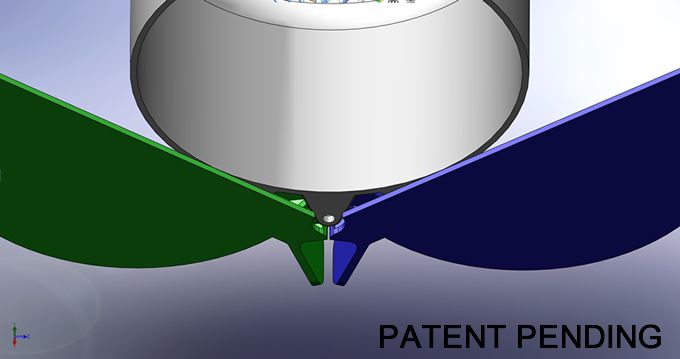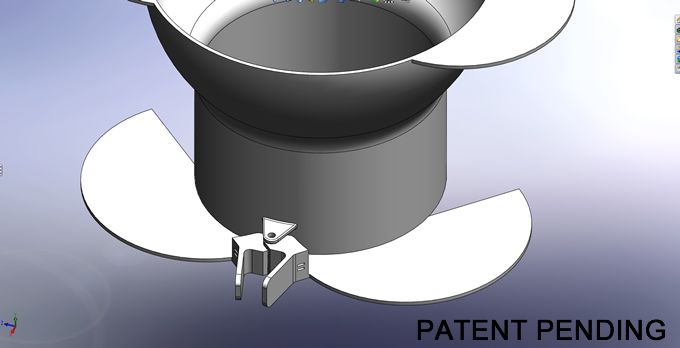 STRETCH GOAL
$25K - SCISSOR RELEASE VALVE UPGRADE
The PeanutBuddy design using the scissor-release valve is an improvement over the first, single-flap release valve design. Because of the additional costs required to convert the current tooling, the upgrade has been slated for a later release date. By achieving our stretch goal of $25K, we will be able to implement the improvements early, and upgrade the first production run to the new, improved design. 
Your Role
You play a very important role in helping us bring the PeanutBuddy to market, and literally helping millions of small shippers, just like us, solve a major problem.
We are seeking  $10,00 in Pre-orders for the first production run.  In return for your support, you will receive one of the many rewards, that we have thoughtfully prepared and listed.
Rewards
Peanut Buddy Starter Kit: Each kit includes 1 PeanutBuddy Chute, 10 adhesive suspension straps, 10 reinforcement (donut) collars, and 1 wall/ceiling hook, and 1 Buddy-Face Sticker.  (Additional donut collars and suspension straps are available from the PeanutBuddy website.) 

*Special Reward Level - Beta Testers:  Be the first to own and use the PeanutBuddy, and help us beta test the system.  As a beta tester, you will work closely with us and participate directly in our strategic communications, providing feedback and recommendations on the current PeanutBuddy as well future improvements. We'll give you a Free bag of the eco-friendly Bud-Nutz as a token of our appreciaton.
A Huge Thank You
We sincerely appreciate your support, and look forward to the day when every shipper, large and small, is lucky enough (because of you) to hang a PeanutBuddy and bag of Bud-Nutz in their offices, garages, or warehouses.  Let the Peanut Revolution begin!
Please share with any friends or businesses that ship their own products with packing peanuts and want to make a positive impact on the environment.