My name is Joe Morrison and I am a student at Davidson College in North Carolina. I need your help to launch my company, Pax Backpacks. Pax is releasing a signature line of American made daypacks that are designed for exceptional durability and functionality. These bags are made with premium materials, constructed with 1000 Denier Cordura™ nylon, lined with genuine oxford cloth, and finished with brass YKK zippers. I'm proud of this product, but I'm also proud to say that 22% of our profit will be donated to community partners that provide after school programming for low income and disadvantaged students. The reason for the odd percentage is simple: 22% of children in the United States live under the Federal poverty level. Pax's mission is to "pack up poverty" by investing our time and money in students who don't normally get exposure to the opportunities that predict success in school. Our first community partner is Citizen Schools, a national non-profit organization that works to close the "achievement gap" by closing the "opportunity gap." This fall, I will be volunteering with Citizen Schools in my home state of North Carolina, teaching middle school students how to start a business.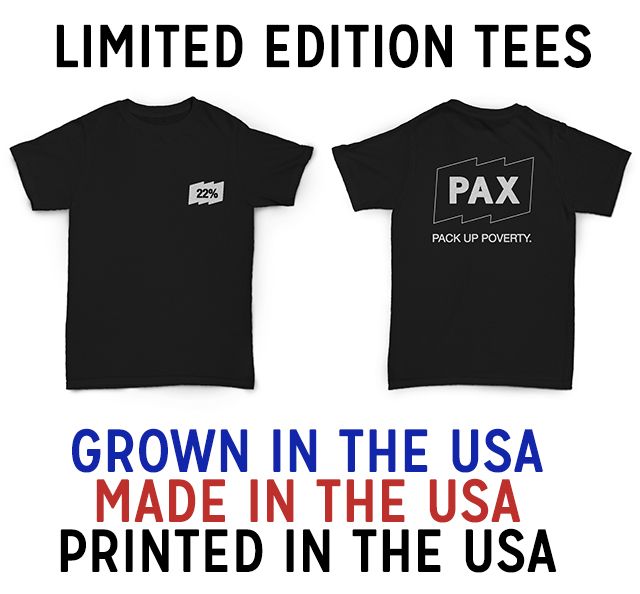 We have set a funding goal of $3,000. At that level, we'll have enough money to place an order with our manufacturer and fill our first orders. If you purchase one of our bags, at the conclusion of the campaign (assuming we are successful) your card will be charged and we will get the money we need to place a downpayment on our first order of bags. Four to five weeks later, in early October, the bags will be finished, and we'll ship them to you as fast as possbile!
Pax is not just selling backpacks, though! There are pledge amounts for everyone who wants to support us. The pledge rewards are explained on the righthand side of this page, but you can purchase stickers, t-shirts, and even a shout out on our website to show your support for Pax.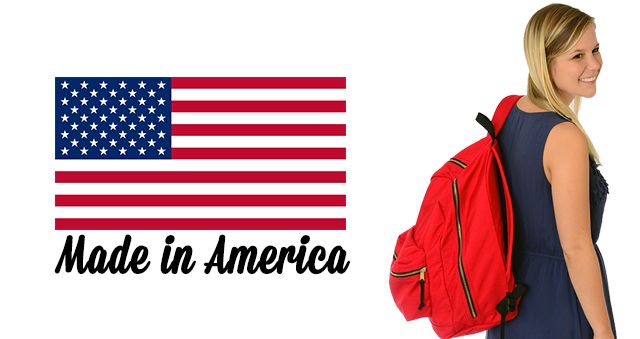 I have been developing Pax for over a year—five business plan competitions, a summer of full-time work, and four prototypes later, Pax is ready to launch. Our manufacturer has been making backpacks for over 30 years, and our bags are backed by a one year warranty. We have partnered to make sure we deliver the best quality product possible. Every pledge brings Pax one step closer to achieving the ultimate goal of providing American made backpacks to consumers while providing low income students with opportunities that lead to success in school. I want everyone who helps Pax to feel they are a part of this incredible journey, so feel free to contact me via email with your questions or comments. And please, consider pledging today and helping Pax pack up poverty!

If you like our mission, please consider liking this IndieGoGo campaign and sharing it on Facebook and Twitter! Pax has a nifty Facebook page, as well as Twitter and Instagram profiles where you can get exclusive behind-the-scenes content! I try to be as honest and transparent as possible about Pax, so questions are welcome. And of course, be sure to check out www.paxbackpacks.com if you haven't already!
Thank you for your time and your support. Together, we can launch an incredible line of American made daypacks, and impact the lives of low income students across the country!
Sincerely,
Joe Morrison, Founder