Who are Paradigm Softworks?
Paradigm Softworks is an indie game development team comprising of 11 members. We are all very good at what we do and we're in need of funding to expand further and release our potential!
My name's Ben, and I'm the owner/project co-ordinator and a programmer at Paradigm Softworks.  I also do a lot of design work.  With me are 3 more programmers, 5 modellers, 2 2D/texture artists, a musician and 2 animators (we have lots of multitalented people).
We currently have two projects on the go and many more ready to be put into the development phase, but to start off properly we need funding to get everything going. 
At present, we work with the Unity engine.  It's a brilliant engine but there's no such thing as a free lunch, so we need your help to continue.
Without further ado, the projects:
Retroformer is a unique 2D platformer with likeness to old games through its 8 bit graphics.  Retroformer is being developed for web, iOS and Android and is focussed on high intensity puzzler/platformer gameplay.
What makes Retroformer so unique, you ask?

You can make any level.  Anywhere.  Retroformer's key feature is the inclusion of the ability to import any level from a simple PNG file.  This is made pixel by pixel in an image editor of your choice.  There are a couple of requirements - you can check these out in the link on the title.
With Retroformer you can turn this: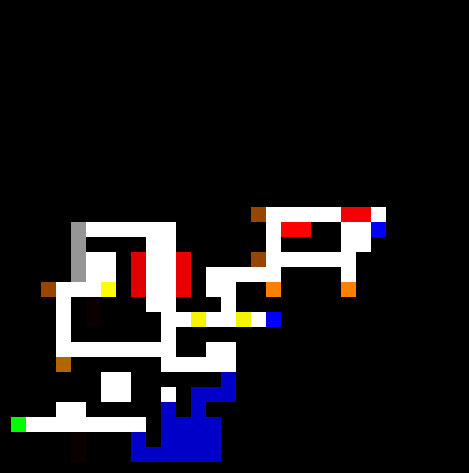 Into this: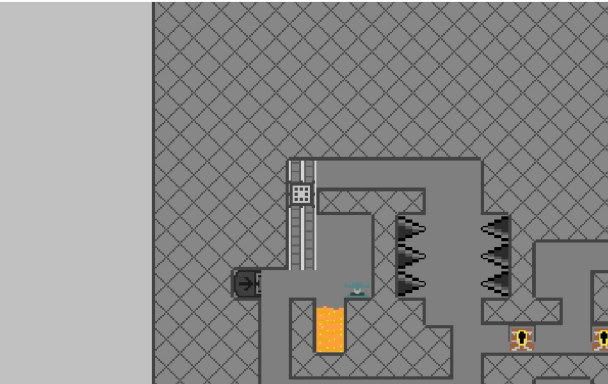 We're adding features daily and we have big plans for Retroformer!  With the userbase able to shape the levels in any way they want to, we're sure that the community will love the chance to create some truly mindbending levels!
Click here to play the current build of Retroformer.
Paste these links in for more levels! 
Currently in progress are more blocks, an ingame level editor, a standalone application version to support the level editor and much more!  The ingame level editor is now fully working and will continue to be supported throughout development.
RoboFrenzy is an action packed cross between a classic shoot'em up and platformer!  You play as a small robot, trying to escape the laboratory of his creation!  With large platforming sections planned as well as hard bosses typical of classics such as Megaman and Metroid, we're sure you'll find RoboFrenzy a challenge when you play it.
Click here to play the current build of RoboFrenzy.
Some renders: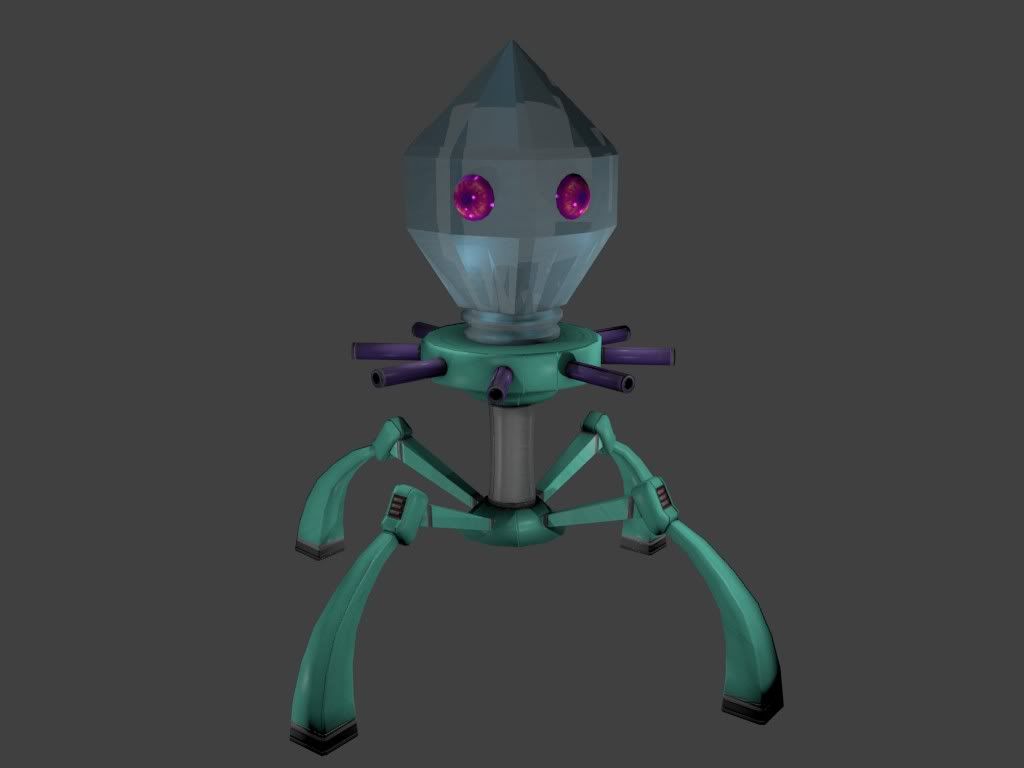 We have two videos currently showing off some of our music.  They can be found in our gallery or here and here.
Our composer is Grant from Soughtafter Sounds and he is working with us for all of our music.  He's great at composing whatever we need to get the mood just right and you'll see (or rather, hear) more of his stuff soon.
Currently in progress is the founding of the core game mechanics.  Most of this is already done and we are currently animating the main character and some enemies to test with.
What We Need
Here's the deal. We've got the talent, we've got the ideas, and we've nearly got the games.  What we don't have is the money to sort out many of the things we need to get started.
What will we be using the money for?
Your money will go towards the vital upkeep of our systems and will also be able to be used to purchase software licenses and packages to improve the  gameplay experience.  In addition, the money can be used to purchase new hardware for development purposes, since in the future we plan to expand from Unity and branch into UDK (Unreal Development Kit) for more impressive, larger scale titles.
So, to summarise what we need:
Software licenses.  These include texture and shader editors, 3D modelling software, music composition software and new engine licenses.
New hardware.  Game development needs a certion spec of hardware to get the best results.  You can run Unity on most machines - but we want the user to have the best experience possible, and to do that we need newer, faster machines.
Web hosting.  We've got plans for our games, and we need a good web host to do that.
Incorporation.  Paradigm Softworks isn't currently a limited company, so we need money to be able to set ourselves up as a limited company to enjoy the benefits that that entails.
Apple Developer Enrolment.  Apple charge $99 per year for us to develop on their platforms.  It isn't much, but it means that we can put the money to other things.
Mobile phones and tablets.  Our key market is mobile gaming.  To get all of our games working as seamlessly as possible we need to be able to test our games on as many devices as possible.
If we don't get the full amount in this campaign then that's OK - but the more we get, the more of our potential we can unlock and the stuff you'll be seeing us make will get better and better!
What do you get?
You're probably going to want something for giving us the kickstart to awesomeness.  That's cool.  For getting us where we need to go, we're more than prepared to give you something awesome too.