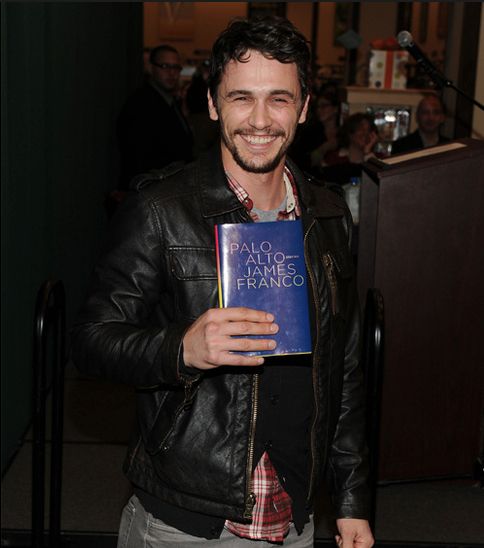 As some of you may already know, acting, creating art, writing, reading, and directing films are all vital components in my life.   In June 2011, I had the opportunity to publish my first book, Palo Alto. The book is a compilation of short fictional stories inspired by high school experiences and growing up in Palo Alto, California.  For this project, I have invited the talented up and coming filmmakers Nina Ljeti, Vladimir Bourdeau, Bruce Thierry Cheung, and Gabrielle Demeestere to adapt and direct some of my short stories into three different feature films: Memoria, Killing Animals, and Yosemite. 
We are pledging to donate the profits made from the sale of these films to "The Art of Elysium".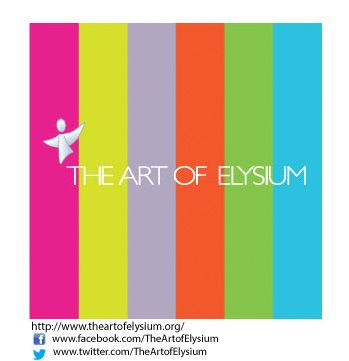 "The Art of Elysium" is a non-profit organization that encourages working actors, artists and musicians to voluntarily dedicate their time and talent to children who are battling serious medical conditions. They have recently created a program called Elysium Industry that supports first time feature film directors that have been volunteering their time with children in need. Working with "The Art of Elysium" has given me the opportunity to share my creativity with hospitalized children and give them the gift of creativity. These children have inspired me and pushed me as an artist in ways that are truly indescribable.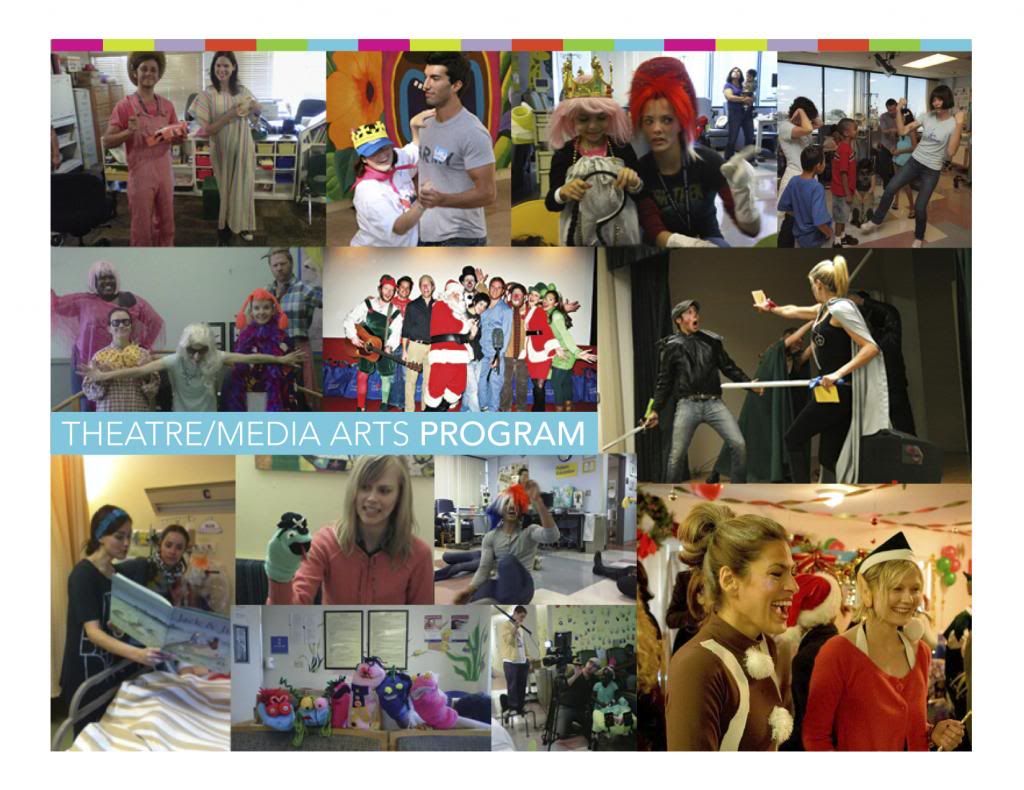 WHAT WE NEED
Over the past 3 years I have directed and produced 6 feature films. I've also begun dedicating much of my time to teaching. Giving new filmmakers the opportunity to direct and produce films has become one of my greatest passions.
I strongly believe in this project and these visionary filmmakers. In order to cover all of the production expenses required to make these films a reality, we need to raise $500,000.  This amount will be equally divided between the three films and all the profits earned from these films will be donated to "The Art of Elysium Industry Program".
WHY I AM ASKING FOR YOUR SUPPORT
Finding the funding while still maintaining artistic integrity has been a constant challenge. Because of who I am, people often believe that it is easy to find investors and distributors for my films.  Unfortunately, things aren't that easy. More times than not, I have put in my own money to produce my films and my student's films. However, this time it's different; We need more funding, I will still fund part of it but I need of your help, filming three feature films back-to-back requires more funding than I can give.
EXCITING REWARDS
We are offering a multitude of awesome rewards to our Indiegogo backers.  There are opportunities to visit set for a day, attend VIP premiere screenings, get a personalized video from me, and much more.
SPREAD THE WORD
Even if you cannot financially support our campaign, we would be grateful if you can help us spread the word on your favorite social media sites.
WHAT ARE THE FILMS ABOUT?
MEMORIA 
Directors: Nina Ljeti & Vladimir de Fontenay 
Based on the stories "Memoria", "Ivan" & "The deer".
Memoria tells the story of Ivan Cohen, an anti-social, self-conscious boy living in the suburbs of Palo Alto, California. Unlike most kids in Palo Alto, Ivan comes from a working class family. Unable to get along with his mother and his step-father at home, Ivan retreats to a world of military combat in the confines of his bedroom, dreaming of his Russian military father who left him before he was born. Ivan's friends are part of a very small subculture of punks and skateboarders in Palo Alto. They are unsupervised, careless and rebellious kids. Ivan floats aimlessly among them, a sensitive boy who is hopelessly searching for love, honesty and respect among his disaffected peers. Ivan is despairingly in love with a girl named Kelly, who doesn't even know who he is. Ivan is also trying to be accepted by his friend Alex- an angry, careless boy whose drug use and cruel apathy for the feelings and well being of other people shatter Ivan's innocence, and lead him down a path of self destruction. Disappointed in the selfish nature of all those around him, and heartbroken because he was never given the opportunity to love and be loved, Ivan's honest and kind spirit is destroyed, leaving behind the empty shell of a man whose only way out is to destroy himself.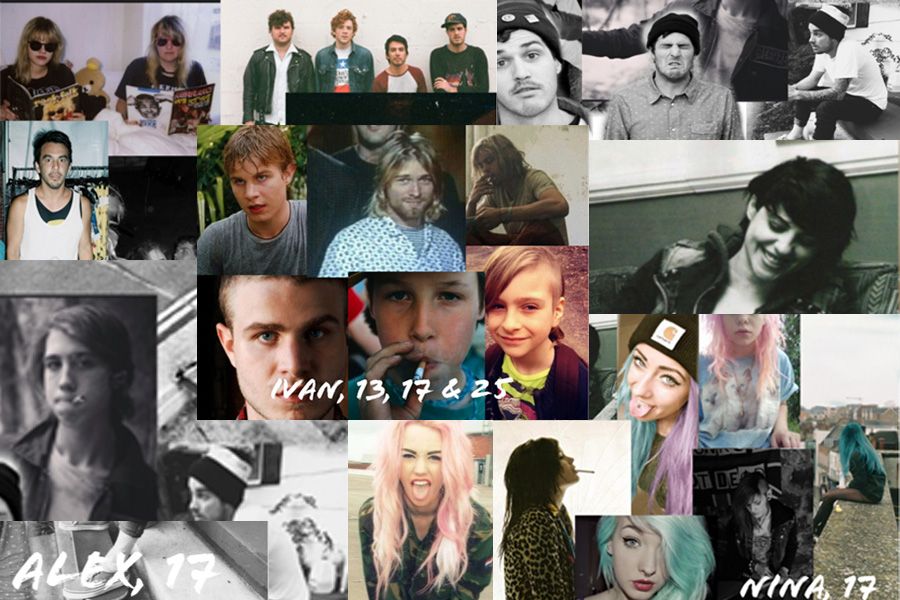 KILLING ANIMALS 

Director: Bruce Thierry Cheung 

Based on the stories "Killing Animals", "Halloween", "Lockedhead" and "Camp"
Killing Animals a mischievous, intimate look at teenagers in the 1990s. The world is Palo Alto, a safe and comfortable suburb in California. We follow a group of restless kids that yearn to escape to the night streets to feel powerful, to the outskirts of the city to feel adventurous. The film jumps between their innocent wide-eyed days as 12 year olds and their more alienated and disillusioned times as 16 year olds. Our main character is young Ryan Rivers, a sensitive outsider. We follow him as he grows up, through first love and first heartbreak, from playful mischief to real violence. His wayward attitude leads him to a sudden act of violence that spirals his life out of control. He must either find redemption or risk self-destruction.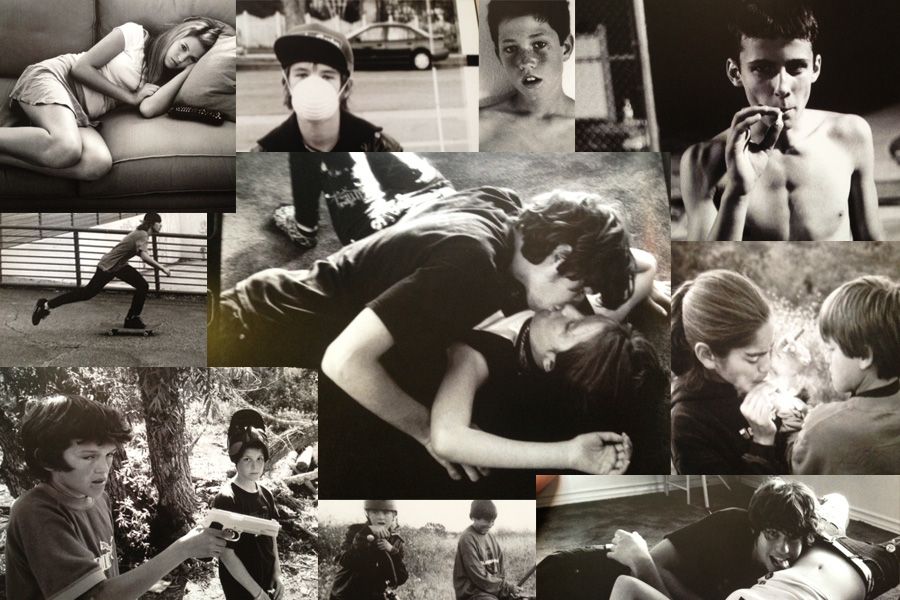 YOSEMITE  

Director Gabrielle Demeestere 

Based on the stories: "Yosemite," "Peter Parker" and "Grand Illusion."
It's the fall of 1985. The intertwining tales of three 4th grade friends, Chris, Joe and Shrimp, unfold in the suburban paradise of Palo Alto, as the threat of a killer mountain lion looms over the community.  CHRIS encounters a dead body up close on a trip to Yosemite with his Dad. His classmate JOE, left alone at home, befriends a lonely drifter who introduces him to the world of comic books. Meanwhile, SHRIMP discovers his cat mauled by a mountain lion…and convinces the trio to seek revenge and hunt down the beast. "Yosemite" hopes to create a powerful and nostalgic experience of childhood, while sharing insight into Palo Alto at a time of crucial technological and social change.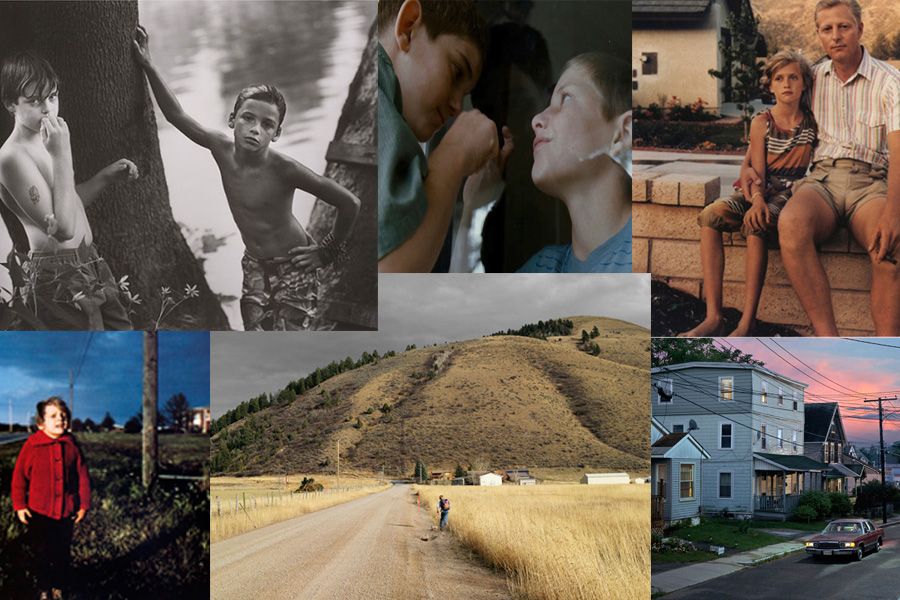 MEET THE DIRECTORS!!!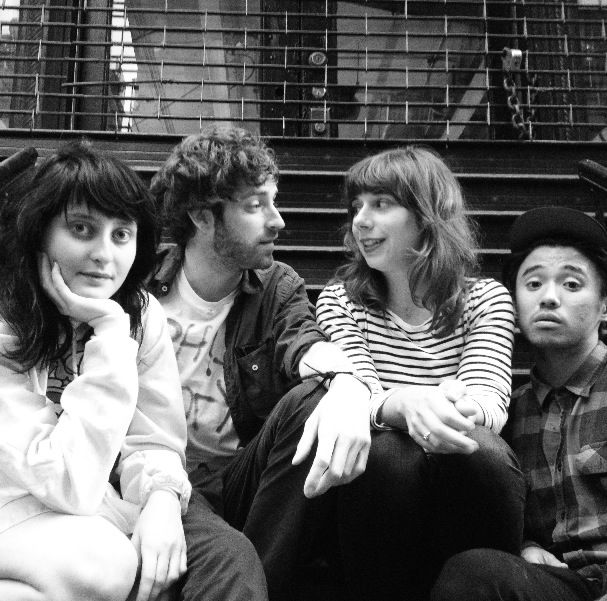 Nina Ljeti, Director of Memoria
Nina Ljeti Is a Bosnian-Canadian actor and filmmaker. She is a graduate of NYU with a BFA in Drama and Theatre Studies. Nina has acted in over a dozen films. She directed her first film; a short entitled Jeffrey, while attending NYU. The film was screened at festivals all around the U.S. Nina also co-created Birdshit with Mr. Franco, a multi-media performance piece combining music, video, acting, and dance. The piece was staged at MoMA PS1 and featured Marina Abramovic. Nina also fronts an all-girl punk band called Yeah Well, Whatever in her spare time. Memoria is her first feature-length film, an effort she co-wrote and will co-direct with her friend, Vladimir de Fontenay.
Vladimir Bourdeau de Fontenay, Director of Memoria
Vladimir is a young filmmaker based out of NYC and Paris. His latest short film, Mobile Homes received the Wasserman King 1st prize as well as the National Board of Review student award and premiered this year at Clermont-Ferrand and SXSW. His work has been shown at multiple festivals around the world and distributed by major European cable networks such as RTI Mediaset in Italy and the French TV channel France 3. Vladimir is currently an MFA candidate at NYU Tisch where he is a recipient of the Steven J. Ross & TSOA Fellowships. He is developing a feature script adapted from his latest short film, and getting ready to fly to Palo Alto with Nina to make Memoria!!!
Gabrielle Demeestere, Director of Yosemite
Born and raised in Paris, Gabrielle is a New York-based filmmaker with more than five years of experience directing short films and commercials. Most recently, she wrote and directed a segment of the feature film "Tar" based on the poetry of C.K. Williams, starring James Franco and Mila Kunis. Her short film "The Last Cigarette" (2010) was broadcast on PBS, and she has directed branded films for Vita Coco and Moxie Pictures' "I Love New York" campaign.  Gabrielle's script "Yosemite" was selected for the 2013 Purple List, which rewards NYU's best unproduced screenplays. She holds a BA in Literature from Yale and is currently an MFA candidate in NYU's graduate filmmaking program.
Bruce Thierry Cheung, Director of Killing Animals
Bruce Thierry Cheung recently co-directed the upcoming feature film Tar, the story of Pulitzer-Prize winning poet C.K. Williams, which stars James Franco, Mila Kunis, Jessica Chastain, and Henry Hopper. He is also a fashion film director, having made commercials for Target, Kenzo, David Yurman, Agnes b, and Opening Ceremony. His most recent short film, Each Moment is the Universe, premiered at the Tribeca Film Festival. He has shot several feature films, including James Franco's upcoming Bukowski. He is currently a graduate student at NYU Tisch School of the Arts, where he served as a Department Fellow and teaching assistant for Spike Lee.
The Legal Stuff
There are many challenges that could arise when producing a movie (or three). Our biggest challenge once our project is funded, we will need to rapidly shift gears into Pre- Production. We would like to begin shooting by August of 2013, with hopes of wrapping in September.  Upon completion of filming, we would like to have finished films by the fall, so that we can submit them to film festivals.  A successful run at a film festival can lead to crucial distribution deals.
•            If you have pledged $20 or more, please note that the watermarked PDF Scripts will be sent to you once the films or each film has been released.  This script may not be distributed, published, or sold at any time. 
•            For those of you who have chosen to receive an email link to the art video narrated by James or the  Limited Edition Art Print 11 x14 size and Post card, we must state that those goodies shall not be distributed, duplicated or sold at any time.
•            For those who have selected a phone greeting from James, we will contact you and ask that you provide a script for the 15 second voice message, however, James retains the right to edit the script if he deems the content inappropriate.
•            For those of you who have selected to attend the private screening, the date and location are to be determined.   We will provide you with 30 days notice, so that you may make appropriate travel arrangements.
•      For those of you visiting our set, we anticipate shooting in August in Palo Alto, although these details are subject to change.  We will contact you with additional details as they become available.  
•    For those of you acting in one of the films ( Perk 5,000), you will need to make yourself available during the production time of the film and arrange for your own travel to Palo Alto. We will provide 2 nights of Lodging and ground transportation.
•      If you have a speaking role in the film ($5000 reward) you must be a US citizen or have a US work visa.
•     You must be over 18 or accompanied by a parent or legal guardian (who will count as your plus one) to attend the premiere or visit the set. 
•     Some rewards may require additional paperwork. If you are appearing in the film, you will be asked to sign a release.
In the rewards description, when we say all the goodies above, we mean the Scripts, the audio recording, the art video, the signed post card and the signed yearbook photograph.