YOU
+ A Controversial Director/Actress
+ An Exciting Original Script
+ Robert Louis Stevenson's story Olalla
= A PROVOCATIVE INDEPENDENT MOVIE!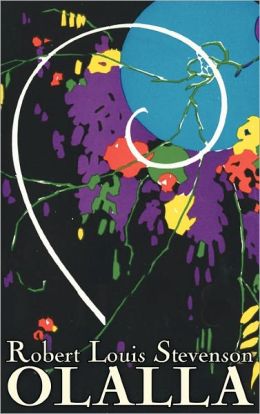 A daring feature film adapted from the story by Robert Louis Stevenson.
Movie synopsis: 
Picking up after the book by Robert Louis Stevenson leaves off, Olalla's family receives a visitor. As the struggle between Felipe and the new guest escalates, Olalla, traumatized by the abandonment of her first love, slides further into madness. When her psyche breaks and she bites the village priest, the villagers take their long-awaited revenge on the family, chaining Olalla to a cross, publically whipping her, and burning her at the stake as her family is forced to watch.
Over 100 years later, her daughters, Olalla and Ofelia struggle to keep from attention and harm. But when Olalla, yearning for normalcy, runs away, elopes, and subsequently murders her husband, the entire family is put in jeopardy. Uncle Felipe is called in to reform Olalla using his questionable Victorian methods: restraint and corporeal punishment.
We're happy to have Amy Hesketh, director of polemic films such as Sirwiñakuy (2008), Le Marquis de la Croix (2012), and Barbazul (2013), and star of controversial films such as Maleficarum (2010), Barbazul (2013), and Dead But Dreaming, direct this film. She knows how to deliver the goods onscreen and off.
We have a great project on the table, and all it needs is help from you!
WHY WE NEED YOU & WHAT YOU GET:
We are looking to raise at least $10,000 which will go towards:
Cast and crew expenses and catering
Cinematographer and camera rental
Art direction and costumes
Special effects and make-up
A great location (remote country plantation)
The funds will be applied to the period sequence in the film, (we'll be recreating the late 1800's) culminating in a big blow-out scene in which Olalla is chained to a cross, whipped, and burned at the stake by a mob of angry villagers!
If we don't reach our goal, rest assured every penny we receive will be spent on screen in production value or to feed and cover expenses of our hard working cast and crew. Even if we have to cut a few corners, the scene will be made!
If we go over our goal, we will spend more on production values (production design, costume, lighting), pay wages to cast and crew, and for marketing of the film at film festivals around the world.
For your contribution we are offering some unique perks that start at only $10, and include shout-outs on Facebook and Twitter, a copy of the finished film, autographed photos, the book (by Robert Louis Stevenson) signed by Amy Hesketh, t-shirts, signed copies of the script, an Associate Producer credit, an opportunity to have Amy Hesketh shoot an interview just for you, answering your questions, the chance to be an extra in the big "burning at the stake" scene, an Executive Producer credit, and much more!
THE MOVIE IS IN GOOD HANDS:
If you know the films we at Pachamama Films produce, you'll love this movie. Each film we make surpasses the next in production values, acting, and the controversial scenes that are the backbone of our work. Olalla is no exception, and goes beyond what we've done before. Pachamama Films has been producing quality feature films and documentaries since 1994. We know what you want to see and we don't censor. 
Producer Jac Avila has worked side by side with Amy to create several fantastic films. He'll be ensuring that we have the best locations and actors, and that the culminating scene is spectacular!
Miguel Inti Canedo has received high praise for his cinematography in 4 feature films, countless shorts, and advertising. From a candlelit room to a huge crowd scene, he adds cinematic flair to anything he does. For this movie he'll be using a combination of 2K and HD cameras.
OTHER WAYS YOU CAN HELP:
If you can't contribute, then you can still help our campaign. Please share our page with your own network and followers. Getting the name out of our film and campaign on any blog you write for will also be appreciated. If you run a film site and want an interview about our film and campaign then give us a shout.
All the tools are above. Just choose how you will share!
Thanks very much!
The Cast and Crew of Olalla
UPDATES: 
Amy Hesketh will be attending the PollyGrind Film Festival in Las Vegas with her film Barbazul (Bluebeard), an Official Selection in the festival, October 9th-13th!
We have already begun shooting the contemporary scenes, and will update here with stills from that part of the production. Stay tuned!