Welcome to the Nobody's River Project Fundraising campaign!  
We are so glad you are here! We need your help to raise the last third of our project funding for this timely and globally significant project.  We cannot do it without you. Spread the word, spread the NBR love, and donate if you can.  Every single dollar, every share, every like, every tweet, and every word of support helps us enormously.  Read below for the story and ways you can join the fun.  Thank you for visiting us and sharing in our excitement! 
In Gratitude,
Sabra, Becca, Amber & Krystle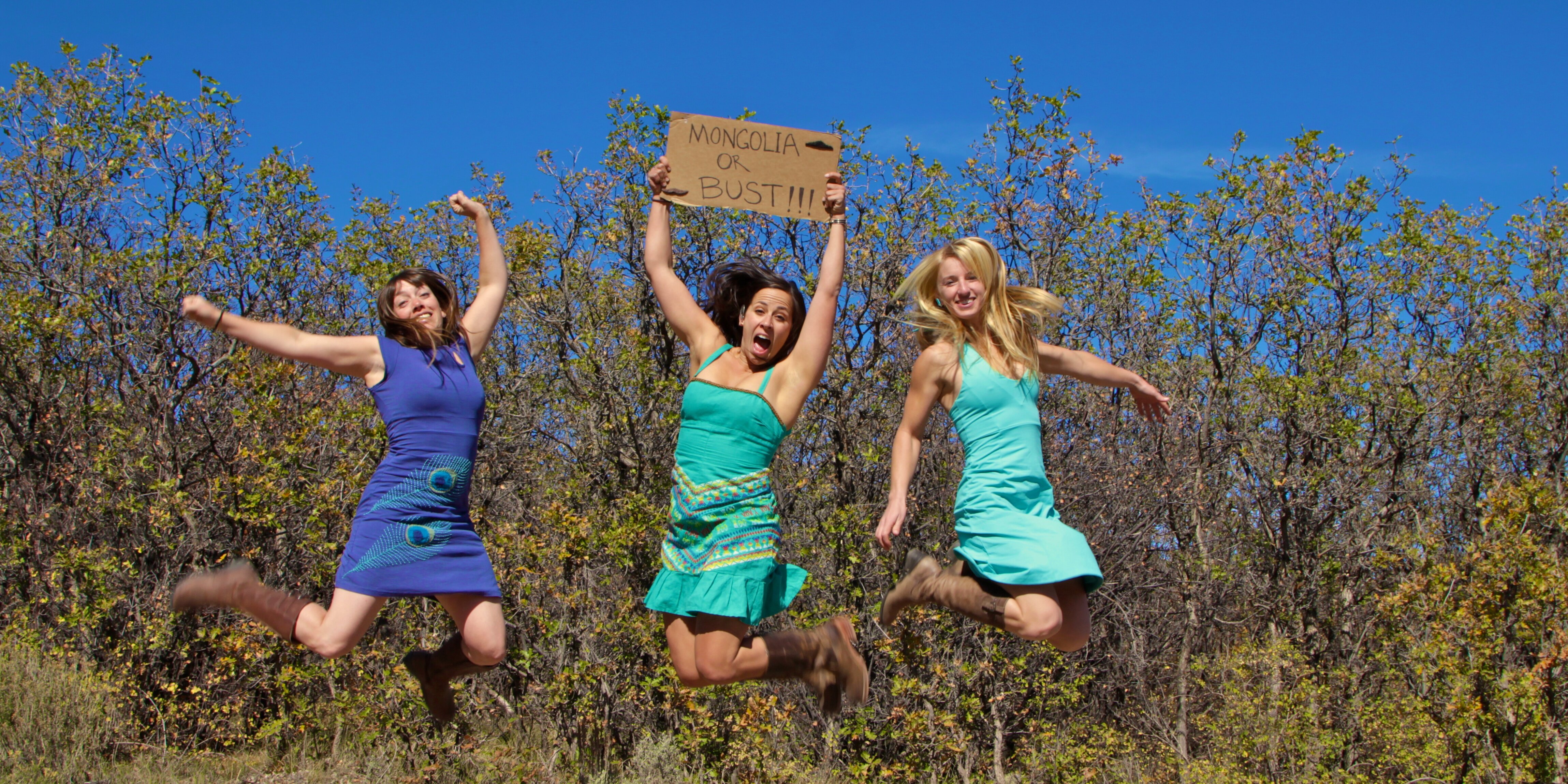 The Project
"The Amur River is a vivid reminder of the rich biodiversity an untamed river can support. We are excited to support this brave team of Young Explorers grantees in exploring this important ecosystem, in true National Geographic fashion."—Rebecca Martin, Director of National Geographic's Expeditions Council.
Our all-woman team of four is attempting to travel the length of the third longest free-flowing river in the world—the Amur, in the Summer of 2013. We will be documenting it through moving and still images, as well as gathering scientific data on this rare example of a massive free-flowing river. 
Project Deliverables Include:
Documentation of this rare and wild ecosystem
A film to

premiere

 in Spring 2014
Scientific data collection focusing on indicator fish species, floodplains, and water quality  
Photography of the entire journey
Blogs and updates as we travel
Celebration of wild and free-flowing rivers
Helping more people fall in love with rivers
For more specifics on the project go to: www.nobodysriver.org/project
Who We Are
Our expedition team is made up of four untamed women—a River Ecologist, a Grand Canyon Guide, a Wilderness Physican Assistant, and an Adventure Photographer. 
Our team brings decades of experience in expedition leadership, river running, international travel, remote medicine, scientific inquiry, conservation, and publishing. We each have a profound passion for free flowing rivers and wild places. As a team we have spent much of our lives working, playing, and loving the beautiful, but poorly managed rivers of our own backyard. We are honored and inspired by the opportunity to see what our now-dammed rivers must have been like 100 years ago. 
Ultimately, it is not just us four. Our team includes the broad community that loves and celebrates wild rivers, our sponsors, and all those wonderful people who are supporting us on this journey! Welcome to the community! And thank you so much for being a part of the Nobody's River Project.
For more information on our team go to: www.nobodysriver.org/team
Why This Matters
The Amur Basin is a global treasure. It is widely claimed as the most biodiverse watershed in Asia and has not a single dam along it's entire length. This makes the Amur a crucial baseline for the management of all large rivers. As one of the few rivers with a clean slate, it could become a model for sound management of water resources worldwide. Now is the time to document these few remaining examples of untamed rivers while they still continue to flow freely. 
Here are a few more reasons this project matters. 
Free flowing rivers are an endangered species: "Of the world's 177 largest rivers, only one-third are free flowing, and just 21 rivers longer than 1,000 km retain a direct connection to the sea." -International Rivers
Dams are destructive: "Damming has led to species extinctions, loss of prime farmland and forests, social upheaval, loss of clean water supplies, dessicated wetlands, destroyed fisheries and more."-International Rivers
The Dam Frenzy continues: A global dam boom currently threatens the remaining free rivers and river segments.
The Clean Water Crisis continues: An estimated 1.1 billion people worldwide have inadequate access to clean water.
When we love something we protect it. As a celebration of free-flowing rivers, this project also seeks to help more people fall in love with free-flowing rivers. Because when we love and value something, we will protect it at all costs. 
Learn about the Amur River here: www.nobodysriver.org/watershed
Learn about wild rivers across the globe here: http://www.internationalrivers.org/
Help a Sister Out & Get Some Awesome Rewards
This project is a huge feat to undertake.  We have been working towards this goal for two years and have now secured two-thirds of our budget via sponsorship and private donations. Between expedition logistics, plane tickets, scientific equipment, expedition gear, filming, photograpy, editing of the film, and media our budget totals over $90,000.  The good news is we've raised more than two-thirds of this already!
We need YOUR HELP for the last one-third. So please donate if you are so inspired and able. Every single dollar counts and we greatly value all suport we recieve—moral, fiscal, and social.  That is why every single donor will have their name listed on our website Supporters page at the end of the campaign. 
All funding will go directly to the project. This includes expedition costs, filming and photography, scientific data collection, and the production of the film. 
Thank you in advance for your support!
Other Ways You Can Help
Here are a few small additional things you can do that make a huge impact for us: 
Help us get the word out! Email, twitter, facebook, word of mouth—share the love any and every way you are able!
Like us on Facebook. 
Follow our Journey this summer through our blog and the National Geographic Adventure web site. 
Send us lots of good energy, positive thoughts, and your moral support as we make this epic journey.  
Gratitude
We have been blown over by the incredible community that has rallied around us. Each and every word of encouragement, share on facebook or twitter, donation, high five, and positive thought means the world to us. So thank YOU for being a part of this project and our community in whatever way you are able.   
Enormous thanks to our core team of supporters and sponsors: National Geographic, NRS, Polartec, Eddie Bauer, Keen, Under Solen, Goal Zero, Remote Medical Internatonal, Watershed Drybags, Probar, Trak Kayaks, Girls at Play, International Rivers, Justin Clifton, and Jake Marty.  
And an extra special thanks to those who donated product for this fundraiser to support us above and beyond: Keen, NRS, Polartec, Eddie Bauer, Goal Zero, and Watershed Drybags.  
A huge thank you from each of us for your support!
Becca, Sabra, Amber & Krystle 
Contact
You can also email us at info@nobodysriver.org with any questions, thoughts, or words of encouragement. We would love to hear from you!