Milwaukee Waldorf High School
Academically rigorous.
  Artistically creative.
    Socially relevant.
     Diverse.
  Challenging.
    Accessible to all.
This initiative is working to establish southeastern Wisconsin's first Waldorf High School, which will participate in the voucher system and be accessible to all students, regardless of income.

When Rudolf Steiner founded the Waldorf school in Stuttgart in 1919, it was a school for the children of factory workers. Tamarack Waldorf School -- upon which the Milwaukee Waldorf High School's admission policies will be modeled -- is unique amongst Waldorf schools in North America, in that it is a private Waldorf school accessible to any family in the Milwaukee area, regardless of income.
Like the highly successful Tamarack Waldorf School, whose diversity and richness are a true reflection of the city, the Milwaukee Waldorf High School will participate in the Milwaukee / Wisconsin Parental Choice Program, welcoming families from all walks of life.
The
Milwaukee Parental Choice Program
underwrites the tuition of children whose parents earn less than 300% of the federal poverty level (currently $70,000 for a family of four). Seventy-four percent of Tamarack's students participate in the Choice program. The Milwaukee Waldorf High School will be a Choice school, with a similar Choice-to-private-pay ratio as Tamarack.
This economic diversity lends itself to a cultural and racial diversity, rarely experienced in Waldorf schools in North America. It is this sort of diversity -- and accessibility -- to which the Milwaukee Waldorf High School is committed.
In this diversity peacefulness and tolerance rise up, brotherhood and sisterhood, real community. And in this community students wishing to complete their
Waldorf Education
in Milwaukee can do so, alongside adolescents from across the region wishing for the depth and intensity of an academically rigorous, artistically individualistic, socially relevant Waldorf High School curriculum.
We will build the high school by adding one grade per year, starting with a 9th grade in 2014.
What have we done so far?
We are completing a feasibility study. We are in the midst of a community-wide survey -- and garnering very positive feedback -- with special emphasis on the rising 7th and 8th grades. We are researching sites, crafting our budget, and composing faculty job descriptions. We are engaged in an ongoing study about education for adolescents.
We are in talks with the Association of Waldorf Schools of North America, establishing a mentoring relationship with a regional Waldorf High School, and in communication with the Milwaukee Parental Choice Program -- which may be expanding state-wide as soon as this coming school year, opening up MWHS vouchers to students from all of Southeastern Wisconsin.
Our core group -- Waldorf educators, administrators and parents recognized as a Tamarack Waldorf School Board committee -- has been diligently at work shepherding this process, with long checklists of items needing attention. This group follows in the footsteps of Milwaukee/Waldorf high school initiatives of the past nine years.
The work to found a Milwaukee Waldorf High School is supported by the positive interest of the community, near and far -- parents, students, Choice and Waldorf advocates -- and will continue in earnest, funded by this campaign.
We estimate an immediate need of roughly $50,000 for administrative support, outreach and publicity, office and communications costs through our Autumn 2014 opening.
The first $7,500 will support completion and publication of the feasibility study.
Your donation in any amount -- $5, $50, $500, $5,000 -- will help this goal come to fruition.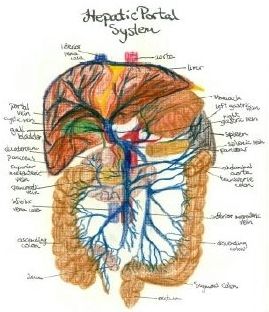 With your financial support we will complete our feasibility study. Upon receiving the green light from the Faculty and Board of Tamarack, we will continue to raise funds for a full-time high school planner, to create marketing materials, secure a site, hold capital fundraising events, and recruit faculty and begin the admissions process. This "holding and polishing of the vessel" will pave the way for incoming faculty, students and families of the Milwaukee Waldorf High School.
We invite you to join us. We are dedicated to seeing the full complement of the Waldorf curriculum in Milwaukee, accessible to all. Each day we are nearer the actualization of a Milwaukee Waldorf High School opening to its pioneering 9th graders in the autumn of 2014.
Please spread the word about this initiative, and please contribute what you can. If you are unable to give funds, we welcome your participation in future with space renovation, furniture refurbishing, and wall-painting.
Contact us at milwaukeewaldorfhs@gmail.com if you are interested in hearing more about the Milwaukee Waldorf High School.
Thank you.
   Milwaukee Waldorf High School
  Classic education for the modern world.
Where your destiny defines what happens.
     Engaged teaching. Real life learning.