Maia is a new god game from indie developer Simon Roth.

Welcome to Maia's Indiegogo campaign! I'm putting up this project for those who want to support the game via Paypal to help us reach our goals of a robot designer and the three new worlds of the Telluric variation expansion
$16,000 - Robot Designer
$96,000 - Telluric Variation Expansion
Inspired heavily by the 70's Sci-fi aesthetic, Maia is a colony management simulator where you must keep your colonists safe, fed and happy. Liberally influenced by nineties god games, the game will have a dark sense of humour and more toys to play with than you can shake a Molyneux at.
Gameplay
You must excavate an underground colony to escape the hostile surface of the world. Mine minerals for construction, build rooms to house, feed and entertain your colonists and intricate defenses to protect them from dangerous wildlife.
Battle the hostile environment of intense seismic activity, meteor strikes, solar flares and the alien ecosystem, whilst maintaining the atmosphere, temperature and integrity of your base.
Carefully manage your lighting to control the unstable moods of your colonists, guide your precious robots and to slow the encroaching jungle.
Research sources of power, water and food. Explore the surface and perform science to produce the future technology you need to survive your new home.
Maia supports Linux, Mac and Windows!
"[Maia is] right up there in the top branches of indie games to stare at with creepily unblinking desire." - Alec Meer. RockPaperShotgun
"Sounds suspiciously like the best idea ever." - Futile Position
"Maia is still in an early alpha stage, but it already looks like a fascinating game with a great deal of potential." - Paul Dean. Eurogamer
"I'm hugely excited for Maia. It's great to see developers with this much ambition, and Simon's already made some fantastic progress." - Lewie Procter. SavyGamer
"I'm no Ninjaologist. But that shouldn't diminish one unassailable fact: Simon Roth is a Ninja. I cannot wait to throw my money at the screen..." - Mike Bithell. Thomas was alone
"it's fair to say that the features list reads like many of my wildest dreams" - Rowan Davies. IndieGameMag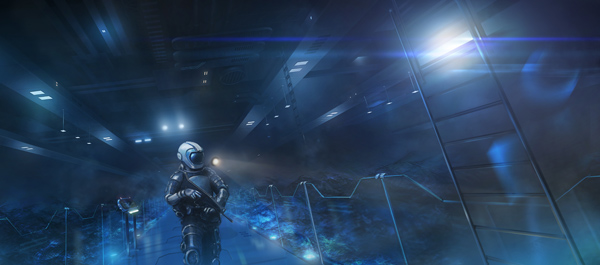 Development
Maia is currently in early alpha. A playable alpha release will be available as soon as late January. The game will run on Windows, Mac and Linux and have absolutely no DRM.
The game will ship in summer 2013. After that, development will continue indefinitely, with regular updates, and swathes of new content every month.
Features
Up to 2km x 2km x 2km of procedural world
Complex colonist AI
Dark humour
A unique aesthetic
Water and Lava simulation
A dark ambient soundtrack
Cellular Atmosphere
A simple minimalist UI
Inspired by 1970s hard sci-fi
Intricate defense systems
Bi-polar androids
First person mode
Open data for modders.
Who is Simon Roth? I hear he has really good hair!
Simon is an indie developer who has made it his mission to be a disruptive force in the games industry. After leaving AAA development (Kinectimals, The Outsider), he went indie, working on the critically acclaimed VVVVVV for Terry Cavanagh and doing graphics research and development for Mode 7 Games.
He is now working full time on Maia.
"I have worked with Simon for a couple of years and I found him to be an excellent game engine designer and developer. I found that Simon was always able to find pragmatic and practical solutions to difficult design and implementation problems. The key to his success as a designer is that he manages to keep things simple to avoid feature creep in his designs." - Professor Peter Comninos, Founder of the National Center For Computer Animation
"Simon is dead wicked" - Terry Cavanagh, VVVVVV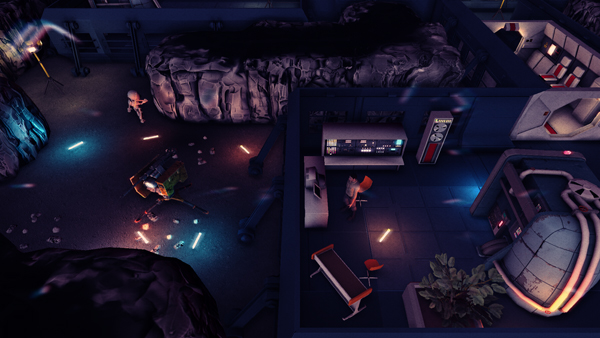 Share and Enjoy™
Maia on Twitter, Facebook, Reddit, Forums.
There's the newsletter and RSS feed for keeping up to date.
We also have a very active IRC channel. #maiagame @ http://irc.quakenet.org

Interviews about the game:

Beefjack, CitizenGame, Hookshot inc, PC Gamer, PlaySF, PCGamesN.