Legendary Monsters is collectible toy line unlike anything else. Each of the four monsters comes with a real life eyewitness account right on the package! 
Each monster features 10-12 points of articulation and stands 5-7" tall. Each creature will be hand painted by a team of artists lead by myself!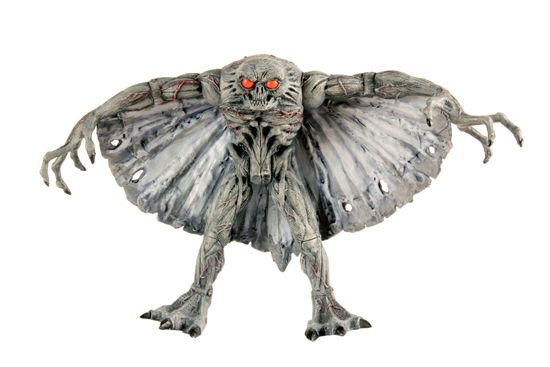 Mothman
Sighting: November 15, 1966 Point Pleasant, West Virginia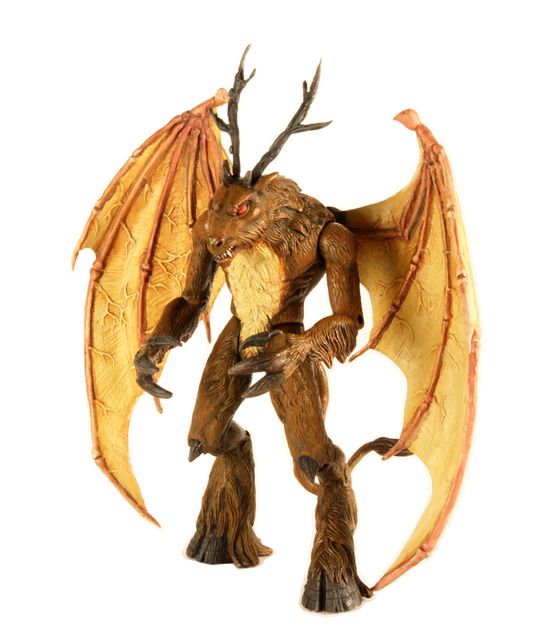 The Jersey Devil
Sighting: December 1993 Pine Barrens, New Jersey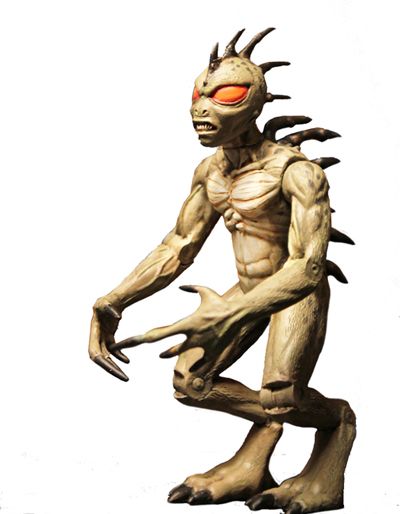 Chupacabra
Sighting:August 1995 Cano' Vanas, Puerto Rico

 The Missouri Monster
Sighting: July 11, 1972 Louisiana, Missouri
TOY PACKAGING EXAMPLE: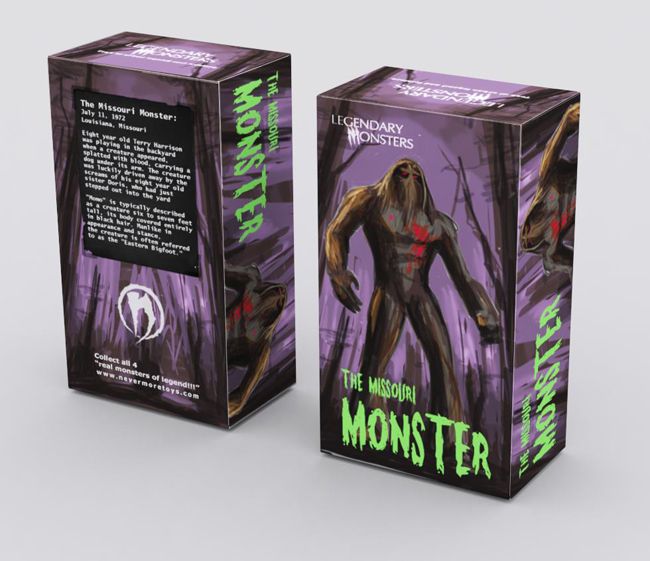 THE FIGURES YOU SEE ABOVE ARE BASED ON DESCRIPTIONS FROM REAL EYEWITNESS!
I have been drawn to these stories my entire life. These experiences have been told by people who believed in what they saw, what they experienced. Their emotions were very raw and very real, whether or not it was a dark human form covered in fur, darting in front of their car on a moonlit night, or a pair of glowing red eyes peering at them from the shadows on the side of the road. These experiences with the unknown live on, and are still a part of the curiosity and wonder that exist within us today. It is my pleasure to share these stories with you in the form of these action figures.
Read the descriptions below from real people and there experiences with creatures they could not comprehend or understand!
MOTHMAN
November 15, 1966 Point Pleasant, West Virginia
While driving through an abandoned munitions dump "locally known as the TNT area," Linda Scarberry, her husband Roger and another couple spotted a pair of glowing red eyes, two inches wide and six inches apart attached to something that was "shaped like a man, but bigger...maybe six or seven feet tall, and it had big wings folded against its back." Roger accelerated their vehicle trying to escape from the creature. Much to the couples' horror, "Mothman" gave case, squeaking audibly as it reached speeds over 100mph. The flying monster ended pursuit only as the car neared town.
THE JERSEY DEVIL
December 1993 Pine Barrens, New Jersey
Forest Ranger John Irwin was driving alongside the Mullica River in southern New Jersey when he found the road blocked by a creature. Irwin describes the monster as a six foot tall bipedal animal with horns and dark fur. The ranger and "The Jersey Devil" stared at each other for several minutes before the creature fled into the woods.
Origin: Pine Barrens 1730
The mistress of a British soldier known as "Mother Leeds" went into labor with her 13th child. During the delivery she suffered agonizing pain and cursed the child, wishing it out of her body. As the hateful words faded from her lips the Jersey Devil slithered out of her womb and into the world.
CHUPACABRA
August 1995 Cano' Vanas, Puerto Rico
At 4pm Madelyne Tolentino noticed that the driver of a vehicle parked in front of her house appeared frightened. As she approached the large front window she saw a creature walking upright in front of her house with its arms outstretched. At that point she screamed, sending her mother outside of the house to chase the creature. The monster took off in a hopping motion toward the nearby woods.
A typical Chupacabra is described as four to six feet in height covered in short fine grey hair with dark spots on the creature's back. Its powerful legs and long arms end in hands containing three to four long narrow fingers ending in claws. A series of protruding spikes run along the creature's spine.
THE MISSOURI MONSTER
July 11, 1972 Louisiana, Missouri
Eight year old Terry Harrison was playing in the backyard when a creature appeared, splatted with blood, carrying a dog under its arm. The creature was luckily driven away by the screams of his eight year old sister Doris, who had just stepped out into the yard.
"Momo" is typically described as a creature six to seven feet tall, its body covered entirely in black hair. Manlike in appearance and stance, the creature is often referred to as the "Eastern Bigfoot."
EXAMPLES OF PROTOTYPES: All 4 monsters are shown here are examples of what the reward prototypes may look like.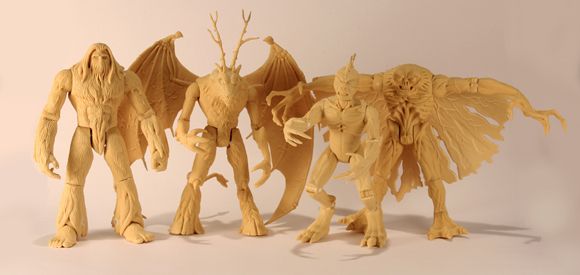 TOY DESIGN
I have been fortunate to work in industries that I've been passion about my entire life. The first 5 of my 15 years were spent working for the toy industry as a designer. I was an action figure designer, can you believe that! Those were great years for me, spent with some truly talented artists working on what I loved; action figure toy lines. Over those 5 years I was able to work on many different toy lines including Spiderman, Batman, X-Men, Star Wars, Jurassic Park, Star Trek, Godzilla, Small Soldiers, GI Joe and many others product lines.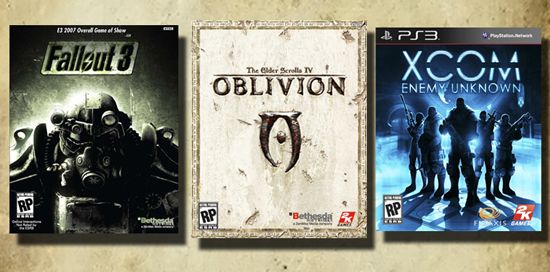 GAME DESIGN
I believe it was fate that that lead me to my first game studio, Bethesda Softworks. While at Bethesda Softworks, I worked both as an Lead Artist and Designer on a number of games for them which included Morrowind, Oblivion, The Shivering Isles and Fallout 3. Since then I've moved to another studio and just released a game called "XCOM: Enemy Unknown," where I spent the last 4 years as Lead Level Designer. I am still there as an artist and designer and my free moments are spent with my family and working on action figure toy lines like the one you see here.
THANK YOU
 I wish to thank all of you for your interest and support in helping me make this dream a reality!
Also, I thank all of you that pledged and supported us in our early attempts, we created new relationships and opportunities because of that!
To my wife Tema and children, Victoria, Avery and Wynter, I love you and could not have done this without you. Having the support of my family means everything to me. Also I wish to thank Jon Coe, my oldest and closest friend who has worked close in sharing this dream of putting out our own action figure product lines.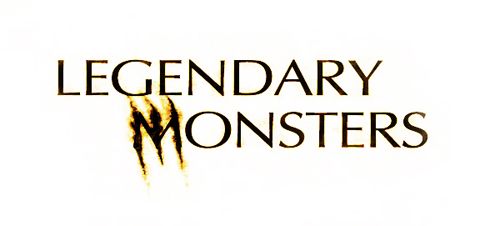 COMING SOON!
THE NEXT FIGURE WAVE WILL INCLUDE SLENDERMAN AND SASQUATCH!