What is Koo Dey Ta?
Koo Dey Ta is the 1st true ala carte video subscription service.  You will be able to pick from a list of channels and only pay for the ones you want to watch.  Welcome the end of bundled channel packages, and no more having to pay for a premium tier just to enjoy 1 or 2 channels in it.
How are you going to do that?
The service will eventually be available across almost all platforms: android, ios, xbox live, ps3, roku, boxee, and whatever else comes out along the way, although initially at launch we will focus on browser, ios, android, and roku.  This means no box rental fees, remote fees, extra outlet charges, or the need to have a service call.
 While just live TV will be available at first, new services such as cloud dvr and on demand video are in the works.
What are you going to use the funds for?
We are asking the indiegogo community for $150,000 in funds in order to cover legal costs associated with network carriage agreements, technology costs such as software development and licensing fees. The more we raise, the more we can show the networks that there is a demand for this.
Why would this be better than streaming full episodes?
You don't have to wait for shows to be available, watch them as they air live.
What will be available for channels at launch?
It's too early to say exactly which channels or how many will be available, however we are currently negotiating with major networks to satisfy your viewing. 
What happens if you don't meet funding?
While that would be a major setback we would find a way to carry on to make our vision a reality, we are looking for your funding as a way to show the networks that you the customer want to pay for only the channels you want. According to a NPD report, the current avg bill is $86/mo and expected to be over $200/mo by the year 2020.  With your backing we can stop that from happening. (https://www.npd.com/wps/portal/npd/us/news/press-releases/pr_120410/)
How much will my bill be?
That will depend on what channels you watch. The average person watches less than 10 channels, our goal is to price channels on average at $3 per ch.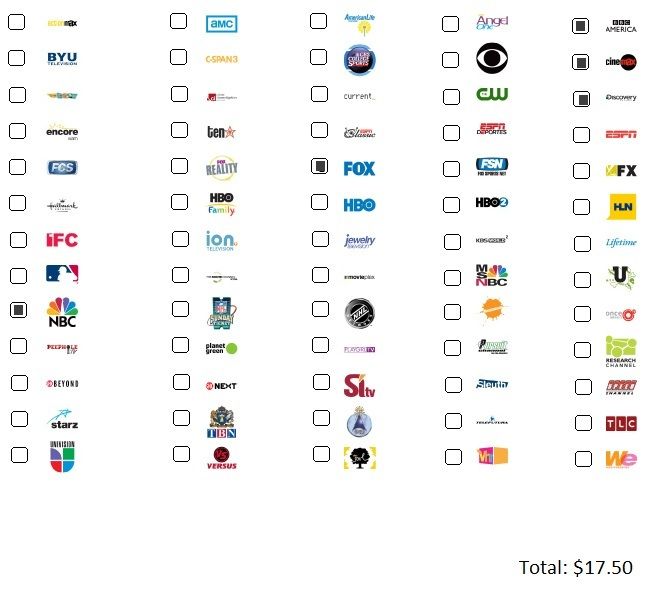 Will there be a monthly subscription fee?
No, we are only charging you for the channel that you are subscribing to.
How long will the beta be?
Beta tests can vary in their length, some may only need a few weeks while another could take several months.  The important part is that at the end of the beta the product is ready and functional.
We want to thank you for your support in our journey to bring you a better entertainment experience.
feel free to ask us any questions you may have about this project vie email : info@koodeyta.com or by commenting on our project.
We realize how important a video is to indiegogo, however due to copyright laws we would be unable to show our service running any live channel and hope you understand.