You always wanted to be a part of a Space Program, right? Now, the good news is – you don't need to spend 12 years of heavy training to become part of this real Space Mission! How come?

Because – right now - you are about to start your own personal Space Program. Beside receiving some cool Perks for your contribution, you'll get various levels of authorization to become part of our international Remote Controlled Spacecraft Mission Control Team.
Come and join us!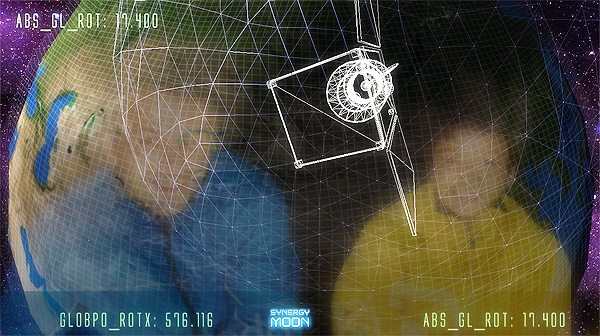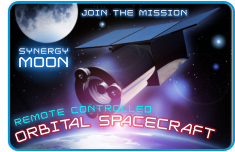 We're determined - and on track - to create a privately funded, insanely efficient space program. In this first phase we are designing a nano-sat - a small satellite - that will carry a Space Telescope into Earth orbit. And... we need you to help us build our team, and... to become it's member!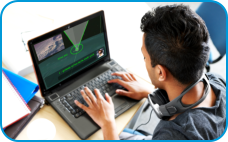 You will join a team of real Space-Tech and Media experts. We will involve you in our actions, and provide you with the excitement of participating in a real Space Exploration Mission. You'll be a part of this  space mission right from your chair. All you have to have is a computer.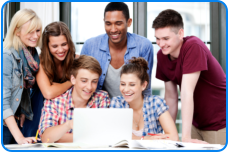 You will be joining an amazing synergy of expertise from all across our planet. All you have to do is be smart (by arriving at this web-page you proved that already : ), have a PC, and know some stuff about space. And we'll show you the rest.
Become a member of our international team, and help us show the world what amazing things mankind can do when acting together with the same goals!

Some unique presents are waiting for you. For example: Mind-blowing psychedelic real-time space art (for your eyes only), cool metallic membership cards with your name and your mission title, some stylish T-shirts, 3-D lenticular prints with amazing space images and your name on it, and... well.. read more about our Perks at the bottom of this page, and watch-out for updates about what those Perks will look like...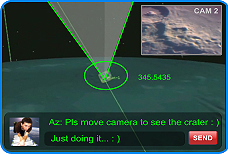 Upon reception of ultra-cool authorizations - you'll be able to do the following:
Monitor our spacecraft in flight

Talk/Chat with or join our Mission Control Crew




Communicate and report strange sightings

Control The Space Telescope's Camera

Take your first space photos

Analyze telemetry and sensor data

Search for near-earth objects/asteroids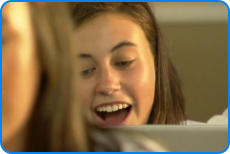 You will gain exclusive rights to send your text messages via our Orbiting Spacecraft. Imagine - you'll be able to send mission-certified messages from space to your Mom, Dad, Friends, and... well... Lovers ;-). Your messages will have exclusive Synergy Moon Orbital Spacecraft logo. Perhaps you would like to send special video message to the World?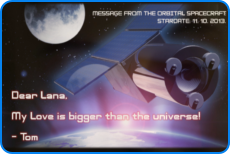 All in all - you can end up saving the earth from an asteroid, or be the first to notice extraterrestrials and perhaps communicate with them! In the worst-case scenario - you'll be able to watch LIVE images and videos from Space, and send exclusive Mission-certified messages - from Space - to your loved ones.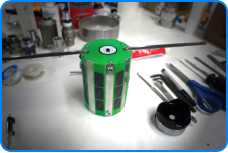 NanoSats are like the killer apps of space exploration – miniature and affordable satellites that can be designed, built, launched, and operated by a small group of experts. Our first NanoSat is a miniature Space Telescope which we will "park" in Low Earth Orbit. This Space Telescope Nanosat will then fly around the Earth providing a wide variety of scientific and edutainment applications.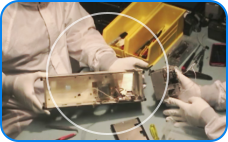 We will design, construct, launch, and operate a NanoSat Spacecraft that will carry miniature Telescope into Earth orbit. The most crucial element of this spacecraft will be the Attitude Determination and Control System, which will allow us to aim the telescope at the desired targets and keep them in focus.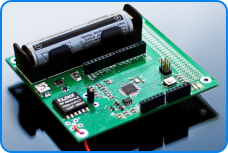 We will use the funds raised here to acquire this space-qualified Attitude Determination and Control System for the Space Telescope, for NanoSat construction and launch, as well as for organizational development that will help us create the information technology infrastructure for this mission.

We're Team Synergy Moon, an international group of techies, scientists, artist, adventurers and space-enthusiasts from all over the world.
Our team is proud to be participating in the Google Lunar X PRIZE, competing to be the first private team to put a robotic rover equipped with HD cameras on the Moon in 2015!


The primary consulting experts for this project are Gerard Auvray and Kevin Myrick – both members of Team Synergy Moon.
Gerard Auvray is a French electronics engineer who designs and builds amateur satellites.  Gererd was President of AMSAT-F for two years.  In 1993 he was responsible for the satellite ARSENE launched by Ariane.  In 1997, 1998 and 1999 he built the 3 small replicas of Sputnik launched by a Cosmonaut during his Extra Vehicular Activity from the Russian Space Station MIR. 
In 2002 , he launched 2 payloads from the third stage of an Ariane Rocket.  Today, he is building a solar sail named Libellule (Dragonfly).  Gerard also supports 2 french student picosatellite projects, is a communications consultant for two Google Lunar X PRIZE teams and is co-designer of Interorbital Systems TubeSat. 
Kevin Myrick - I am the founder and CEO of InterPlanetary Ventures, and co-founder of Team Synergy Moon, co-founded by another member of our crew -Nebojsa Stanojevic. Our Mission and Motto is Getting People Into Space!  I am a Technologist with degrees in Computer Science and Information Technology with over 25 years of experience in software development for online applications and data center management. 

Astronomical Society of Vidulini, Croatia - will be responsible for the construction of the NanoSat Space Telescope.  AUV (Astronomska Udruga Vidulini) is the space exploration technologies development group of Team Synergy Moon. AUV has created a series of networked telescopes and sent various scientific instruments to stratospheric altitudes.  Recently - as part of the Google Lunar X PRIZE Team Synergy Moon - they built a working prototype of the robotic lunar rover.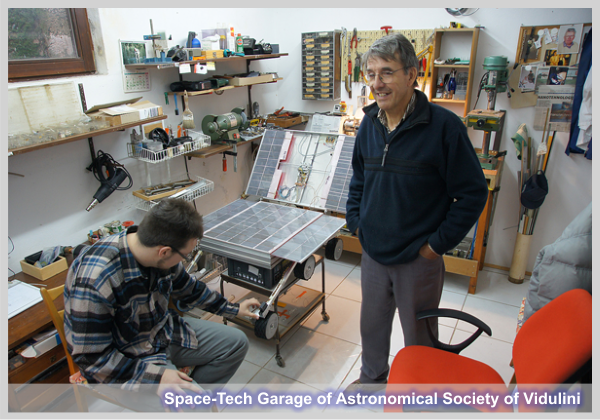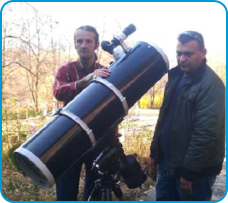 Pleiades Astronomical Society (PAS) of Tuzla, Bosnia & Herzegovina will manage Space Telescope's Mission.  With over 150 space enthusiasts supervised by leading engineers and scientist - PAS will take care of satellite's remote control, as well as reception, processing and distribution of scientific data.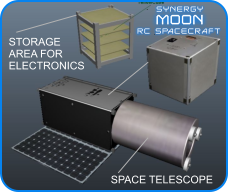 Our remote-controlled spacecraft - NanoSat Space Telescope - will have following elements and functions:
Telescope - to view/image the Earth, the Moon, Planets and Stars
Imaging chips - to record video or still images from the telescope
Radio receiver and transmitter - to receive command and control signals and to send data and messages to earth or into the space
Active attitude control system - to navigate and aim the telescope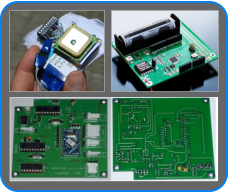 For the flight control and some other key operations of our NanoSat Space Telescope project - we ordered the Arduino-based Firefly Board - developed by Kentucky Space.
For custom applications and experiments involving the telescope and other sensors we will use the S series Gravity Development Board (GDB) from Solar System Express. 
Spacecraft's on-board electronics will send telemetry and image data which will be further processed using earth based E series GDB by our Mission Control Team, and perhaps - you -as our team's proud member : )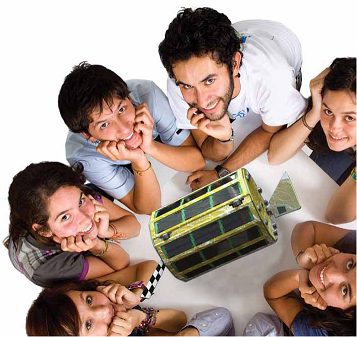 Our Education and Outreach partners around the world will facilitate workshops for interested teachers and student using the Synergy Space website, developed as part of this initial project.  The websites and apps will make this telescope available to anyone who wants to be a part of Space 2.0 - Space for Everyone!

All membership cards and certificates will be processed and shipped as soon as this campaign is completed, and you are going to love these items!  We're making them very special to show our appreciation for all of you, our supporters and now our partners in the Synergy Space Program!
Access codes and access to the Synergy Space and our Orbital Spacecraft Mission website will be sent in April, 2013!  This spring we will be doing testing of the spacecraft with high altitude near space platforms, and you will have access to those missions parallel with your authorizations for the final space mission!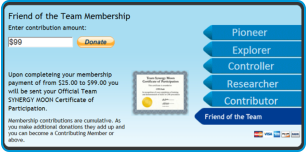 Check out some additional Bonus-extra Team Synergy Moon Memberships included in some of the Perks you will be receiveing here on IndieGoGo.

Launch of the Synergy Moon NanoSatellite will be in the summer of 2013, currently scheduled aboard an Interorbital Systems' Neptune microsatellite launch vehicle.  You can read about Interorbital Systems' SmallSat Launch Program to learn more.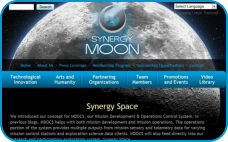 By participating in this Spacecraft Mission project as part of Team Synergy Moon - you will additionally help create our mission control, and build the participatory exploration infrastructure for our Team Synergy Moon Google Lunar X PRIZE mission, and test some of the communications hardware and procedures. 
Contribute what you can and join Synergy Moon Remote Controlled Spacecraft Team! Get into your first Real Space Mission!