About Jackpot Heist
Jackpot Heist is the untold story of how technology beats the slots for millions. They say it can't be done but it Has and I'll take you there. Video slots and poker have been beaten – quietly and undetected. So come on the ultimate thrill adventure as we crack the casinos . . .  step forward into a world of secrecy and intrigue as I tell you and show you the definitive story of winning!
This is the story of how it has been done, and this is the story of how it IS being done.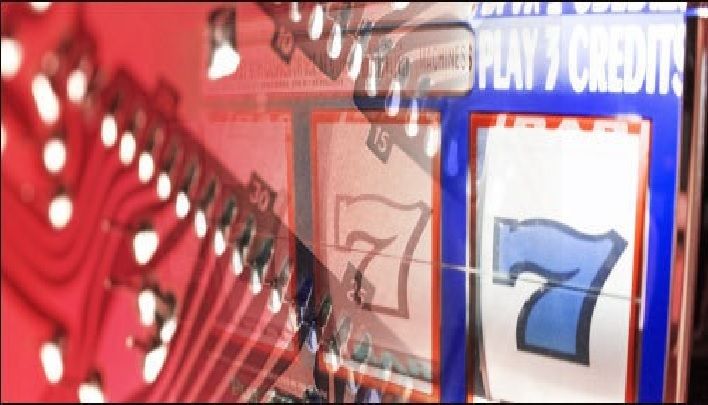 Mix together one sharp card mechanic, an electronic genius, 2 computer wizards, a former casino pit boss and a couple of professional cheats, and you have the team.
If you feel like seeing a scam in action
So you think the casinos are impervious to cheats and scams – that all their high tech surveillance and who-doo voodoo protects them – that the few who are stupid enough to try and beat the casinos are caught and go away to jail. You would be wrong!  Those are the ones you hear about and yes, many foolish cheats are caught, but just as many clever ones are working undetected. Some slot cheats will never get caught, others have been found out and exposed, but one thing is for sure, learning about how they managed to cheat the slots makes great reading.
In my book you'll meet some amazing cheats and thieves. No it's not easy, and it takes huge amounts of skill, knowledge and guts, lots of practice, and lots of time. For these crews it is not a pastime – it is a full time job. If people only knew! This is a story based on the events of a massive jackpot progressive win . . . Technology that can't be traced, invisible on inspection.
If there is a way to cheat it will be discovered.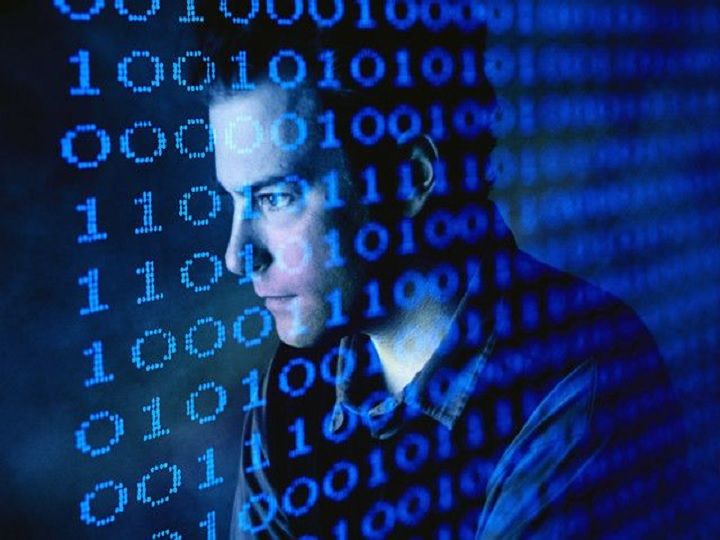 If that's hard to picture, keep reading. (If you like to see rather than read, I'm sorry, good video and editing is what I need funded).
Nothing missing at the end of the day, just a few slot machines, around the world, paying out their big progressive jackpots! And legitimately paying – the machines will be verified (as usual) from one end to the other and there will be no trail, no bogus chips – no invalidation to be found.
There is somebody right now, this very minute somewhere in the world cheating a slot machine! Ever since their introduction there have been people devising clever ways to relieve them of their contents. As machines have evolved so have the cheaters. Everything the casinos don't want anyone to know! "They said it couldn't be done, BUT it is"!
Heists are not as unusual as one might think, however, and successful heists are the rule rather than the exception. In any given year, there are 10-20 casino heists in Las Vegas alone, and about 65% of them go unsolved. Compare that to the clearance rate of bank robberies, which are solved at a rate of over 80% and you start to get the picture.
Why do you hear so little – that devices have been successfully engineered that can beat the slot machines, racking up hundreds of thousands of dollars and that even a few of these cheats have been caught and sentenced – what does that mean? That they work! You can beat the unbeatable machines and the casinos and gaming boards aren't too keen on publicity because – they don't want you to know.
It is hard to investigate casino heists because they are among the least publicized crimes in America. Due to their under-reported nature the public tends to believe that casinos are unbeatable. Many of the organized groups simply treat cheating as a business. They purchase slot machines and reverse-engineer them to find the vulnerabilities, and then create devices to exploit those vulnerabilities. They have labs, resources and money. It takes careful planning, the newest technology and a large amount of luck to pull off a successful casino heist – but it is being done. There are a growing number using advanced technology to cheat the casinos. The stakes of this technological race are mounting rapidly.
Cheating today's state of the art high-tech slot machines is very difficult to do, but there are still some select master slot cheats out there manipulating million-dollar jackpots. The major negative with slot cheating is that if you get caught you will face much harsher penalties than cheating other casino games. This is because casinos are scared shitless of slot cheats and want to put them out of business whenever they get the chance.
The best way to answer this is to invoke the old adage "Nothing is foolproof and can't be cracked." 
I think most people feel that if you can find a way to beat the casino, more power to you.
"I don't know whether they're ever going to come up with a foolproof method where the house is always going to win." And basically that's what a casino is supposed to be: every game in the house is rigged. Every game is rigged against the player. They're not fair — they're rigged. In every game there's a house edge .
There's just too many smart people in the world working to make money at the games, that protecting them is an impossibility.
Arnold Snyder – Blackjack Forum – The Trade Journal of Professional Gamblers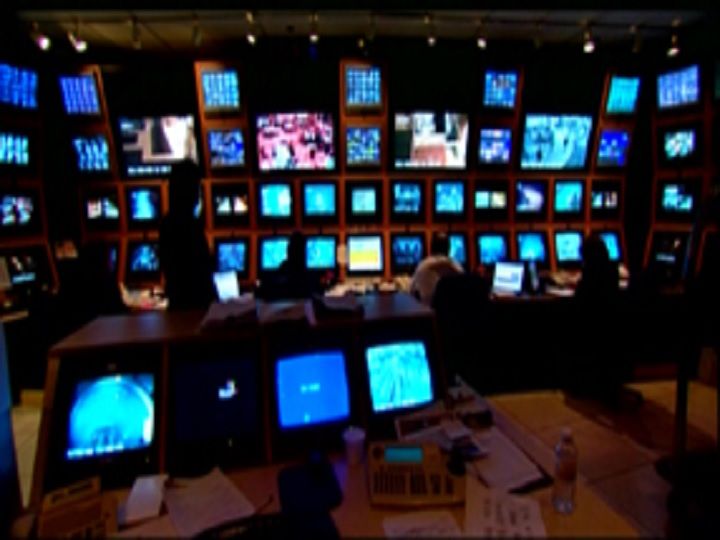 There's no doubt about it, gambling means big business. Casinos in the U.S. raked in $62.8 billion in 2011 with Las Vegas leading the pack. 151 countries have legal casino gambling and the revenues are staggering – Macua and Dubai makes Las Vegas look like a bit player. Global gaming revenues passed $419 billion in 2011.
By 1990, slots machines accounted for over two-thirds of the gaming revenue generated in the US and slot machines generally cover approximately three-quarters of most gaming floors. But with the good news comes the bad – cheating the casinos is also a big business. Today, when every smart phone is a computer, camera, and communications device, the potential for cheating is greater than it's ever been.
What is the best slot cheating scam happening today?" The answer is very simple: "It is the one you don't know about!"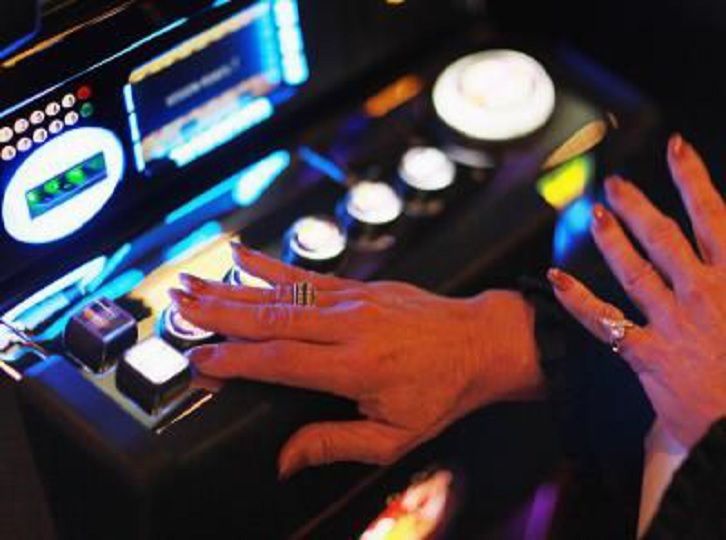 And the headlines last month - Crown Casino taken for $30.2 million dollars by having their own technology turned on them in a high-tech scam. The casino will only confirm that an investigation is ongoing. And no charges have been filed. Over $30 million dollars is missing, there are piles of security footage . . . . and they have nothing to say. They sure don't want you to know the details. If one team can figure it out – who is next.
But it's for you to decide by the end – is it just a story . . . . . or is this the first, real "Jackpot Heist" . . . . from beginning to end. Is it an exciting read or is it the REAL THING? Fact or fiction – that will be the ultimate question and test. Have I just shown and told you an amazing story or is it True? You decide.
So that's my story. If you've read this far, I hope it means you're interested enough in Jackpot Heist to take the next step and make a contribution. Remember, all it takes is signing up for one of the awesome perks on the right.                                                                                                                 
Thanks!
So What Am I Trying To Do?
The project is two-fold, creating a book-video hybrid and printing a traditional book on paper.
In this era of multimedia, the idea of the book is changing as publishers mix together text, video, social networking and web features. The literary world is changing and we want to be a big step in that change by not remaining faithful to the traditional idea of a book using only words to tell a story. The book-video hybrid delivers a new reading experience. It allows electronic text to be interspersed throughout with videos and to be viewed on an iPad, Kindle, Nook, or computer (as well as other media). This multimedia hybrid will appeal to modern readers who crave something different, engaging the reader in new ways. Many of the major publishers, such as Harper Collin, Simon & Schuster and Penguin Group USA, have formed multimedia partnerships to deliver this new entertainment experience.
And we believe that new technology should never replace the traditional paper book. We want to give you the best of both. Nothing replaces the feel of a physical book in your hand, purchased from a brick and mortar store after careful selection. But even that traditional paper book can be enhanced with a little help from the multimedia world. Jackpot Heist will have it's own website where all readers can log in and view the videos and join in the social networking as well.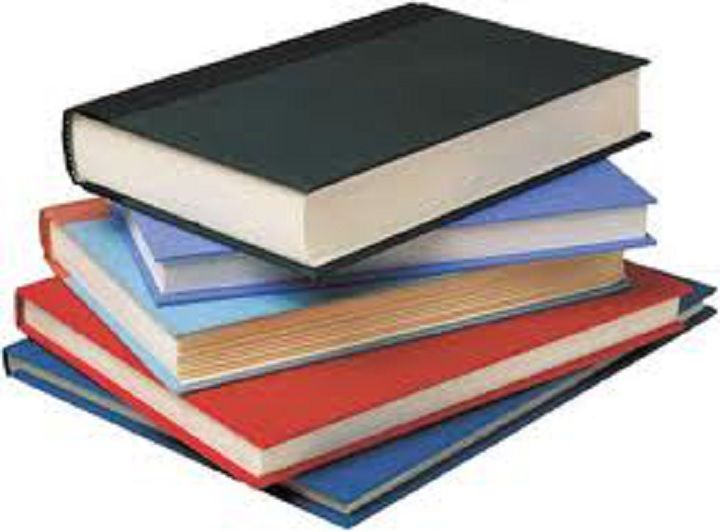 So Who Am I?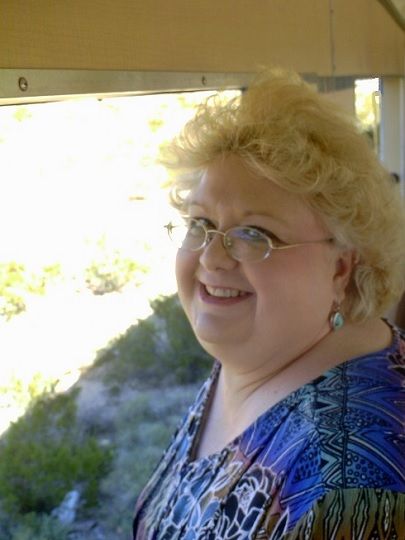 I come to you with this request for help in funding this project, not untried and with some great credentials. This is my second book – the first being purchased and published by Harper Collins and released on April 2, 2013, (Amazon, Barnes & Noble, Good Reads, Books A Million, All Bookstores, Walmart, and many others). And that was my first book – purchased straight out of the gate thanks to my awesome agent and publisher. So I come with a literary agent that represents me already (a New York Times best seller agent) and my first book's publisher is Harper Collins – these are hard pieces of the process that are critical for success. I've been through the creation and all the editing. And what a learning experience!
So why am I doing this project on "cheating"? Because it is so darn interesting! Let's face it . . . . we all want to know – HOW? It's a big project – not just the writing and research – but the access and all the videos. For oh so obvious reasons, the "team" is not going to appear on camera at this time, so you will have to make do with only me.
So who exactly am I? 30+ years in the entertainment business and 15 years in Las Vegas has opened a lot of doors. Professional thieves and cheats have no stereotypes. They come from any social or cultural background with only a few things in common: they are smart, they are clever, they are educated and they have nerves of steel. And many work 24/7 figuring out how to beat the casinos. I have spent a number of years researching and learning – immersing myself in the cheating and scamming culture of Las Vegas in order to tell this story. As a long time resident of this great city, I know the players, both active and retired. I listened to their stories, watched their techniques and slowly I became accepted.
In regards to my first book – Liberace Extravaganza! (and remember it just hit the bookstores on April 2nd) here are a few things some very kind people are saying.
Liberace Extravaganza! Written by award winning costume designers Connie Furr Solomon and Jan Jewett is an opulent display of the renowned entertainer's dazzling and over-the-top costumes.
The internationally celebrated star is almost as well known for his eye-catching, flamboyant fashion as he is for his music.
Authorized by the Liberace Foundation, Liberace Extravaganza! Features over 260 full-color photographs of his unique garments, 20 original drawings from Liberace's designers' sketchbooks, and behind-the-scenes stories from some of his most trusted couturiers and friends.
Dujour: http://www.dujour.com/2013-04/1019/liberace-clothes-photos
Fashionista.com: http://fashionista.com/2013/04/liberace-costumes-new-book/
Queen of Style: http://www.thequeenofstyle.com/quee/2013/03/book-review-liberace-extravaganza-.html
Las Vegas Weekly: http://www.lasvegasweekly.com/news/2013/mar/27/new-book-movie-and-museum-plans-prove-liberace-bac/
Out: http://www.out.com/entertainment/art-books/2013/04/03/liberace-extravaganza#slide-1
Buzznet: http://www.buzznet.com/featured/by-dogmomnyc/book-review-liberace-extravaganza-106736375/
Lucky blogger community: http://contributors.luckymag.com/post/book-review-liberace-extravaganza_1364835613
Buzznet: http://dogmomnyc.buzznet.com/user/journal/17317001/book-review-liberace-extravaganza/
Zimbio:http://www.zimbio.com/Matt+Damon/articles/0NU9eMvdyMW/Book+Review+Liberace+Extravaganza?add=True
After Less Than One Week On Amazon – Here are the Rankings Today!
Average Customer Review: 5.0 out of 5 stars
Amazon Best Sellers Rank: #18,459 in Books (And Amazon advertises Millions of titles)
#8 in Books > Arts & Photography > Fashion > History
#14 in Books > Arts & Photography > Decorative Arts & Design > Textile & Costume
#45 in Books > Humor & Entertainment > Pop Culture > Art
5.0 out of 5 stars Perfection April 9, 2013 By Anya Sophia Mann
Graceful elegance perfumes the pages of this creative masterpiece - "Liberace Extravaganza". This book rolls out the red carpet for the movie of his life story and rightfully deserves it's own Oscar for the dedication, discipline, and discernment needed for this 'once in a lifetime' PERFECTION.
5.0 out of 5 stars Amazing Book about Liberace's costumes April 3, 2013 By Scott Scott
This is really an awesome book. There is so much detail on Liberace's costumes and the different designers that created each masterpiece.
There are some up close images of the intricate details. There is also some wonderful information about the electrified costumes and how they actually operated.
Liberace was a master showman. His music, personality, humor, mirrored & rhinestone pianos, matching mirrored and rhinestone cars and his costumes made his concerts an experience that brought joy to millions of people around the world!!!
5.0 out of 5 stars beautiful book April 5, 2013 By jon r altimus
excellent book, a collectors dream, great quality, every liberace fan should have this book, costume designers should have this book
So How Will I Spend Your Money?
Video Production, Editing and Photography (75%)
Graphic Artist for creation of custom "Jackpot Heist" Logo and Artwork  (Artwork will be used for Marketing Purposes, Limited Printing of Custom Items and Cover Design)
Travel Expenses
Website Design and Implementation
Marketing
All the labor-intensive writing and researching is on me!
So What Do You Get?
If you will look to the right you will see all the awesome perks available to you and to show our real appreciation to you for your support in helping this story come alive.  And below this paragraph you will find a description of the ultimate perk - The Royal Flush . 
The Royal Flush - $10,000, 1 Available
 Absolutely no other perk like this one will be found anywhere! I will fly you to Las Vegas for a 2 night stay in a strip hotel. While you are here enjoying the most exciting city in the world – you will have an opportunity of a life time . . . . . An experience that very few will EVER have a chance to experience. You will have a 2 hour, One on One session with one of the greatest card shark's alive as he performs all the tricks of card hustling. You'll sit next to him as he gives you a lesson in true card manipulations and performs demonstrations of the skills he used to steal from high stake Poker games. I promise you, he is the real thing. And his stories, you will be repeating for years!!!! Hand mucking, dealing seconds and bottoms, culling the deck, faro shuffling, false cuts, deals and shuffles, stacking and riffle stacking and precision card control. Additionally, afterward you will meet several people who will continue to amaze and entertain you with their real life stories of gambling and cheating as well as showing you some of their tricks and manipulations as they have performed for an A-list clientele – from high profile events to celebrity parties. I promise it will be one of the most memorable experiences of your life! You can't find this on Google!!!
All I ask, is that you give me 3 or 4 dates for the trip that are convenient for you and based on everyone's schedule we will choose the date for this package. And, sorry but this trip is not available during any holiday, these great perks are being given to me as gifts and the holidays are just not an available time.
If you are off the continental US or in another country – depending on the cost – you may have to bear a portion of the airfare (I have vouchers). Also, if you want to bring along some friends (at your expense), we will make this perk available for up to 4 people. Plus, of course you will receive all the additional goodies.
One Piece of Vintage Gambling/Cheating Memorabilia (from a fabulous collection, I'll choose and I choose WELL) 
You May Name One Character in the Book
Your Name in the Book's Acknowledgments in the Front of the Book
Your Name in the eBook's Acknowledgments
1 Neoprene Laptop or iPad Sleeve with Jackpot Heist Logo
A Personally Written Thank You
2 Copies of the Digital Novel
2 Autographed Copies of the Printed Book
1 Jackpot Heist, Custom Art, Coffee Mug
1 Jackpot Heist, Custom Art, T-shirt
1 USB Wrist Band with Jackpot Heist Logo
One Magnet with Vintage Slot Machine Photo
Our Thanks on our Website
Other Ways You Can Help
In addition or in lieu of financial support, here are ways you can help the book and my endeavors as a writer:
Post this campaign to social media feeds.
Write about the campaign or the book on your blog.
Share my first book Liberace Extravaganza! with your friends and social networks. http://harpercollins.com/browseinside/index.asp...
Rate Liberace Extravaganza! on Amazon, Barnes & Noble, etc.
Connect with me on social networks:
o        Twitter
o        Facebook
In addition to money, crowd funded projects like Jackpot Heist succeed or fail on word of mouth, so anyway you can spread the word helps. A post on Facebook, a tweet, a comment on your favorite blog or just e-mailing the link to this page to a friend makes a difference.