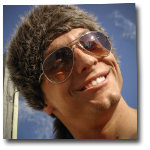 Hi, I'm Jesse. I'm an adventurer, writer and photographer. I truly believe that travel has the potential to change lives, so six months ago I sold off my possessions and left everything behind to pursue my dream to travel the world and inspire as many people as possible. My mission over the next year is to bring you inspiration and tools to get you traveling, or pursuing your dream.
Now I am turning to friends, family and fans in an effort to help fund this venture and make it into something beneficial, whether through storytelling or practical advice on traveling the world.
If you like National Geographic, reality TV, travel stories and photography, or if you just want to see someone go through the trial and error of world travel before you do it yourself, this project is for you! 

At this stage, InspirationTravels.com is a travel blog with social networking capability. However, I am not a web developer. I am a photographer and a writer, so the site needs work beyond my scope of practice.
In the blog phase, I will share travel stories, practical advice on the process of travel--beginning to end. 
Aspects of the project: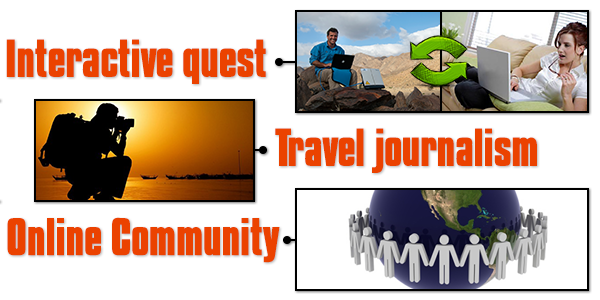 1. Interactive Quest (as part of this campaign) 
As a contributor, you can choose where and what I explore
Anyone can keep close tabs on where I am and what I am doing
Ask questions of me, or about cultures/places, through online interaction
2. Independent journalism 
Writing, photography and video stories
How-to articles – Discover your passion, plan an international adventure, step out of your comfort zone, make a bucket list and FINALLY live the life you dream of…
Inspiration Travel guides (coming soon!) – guides to travel destinations with inspirational themes.
Spotlight on initiatives (coming soon!) - All over the world are brilliant people coming up with innovative solutions and Inspiration Travels will lend a hand by visiting them, doing interviews and raising awareness to their initiative. 
3. Online Community (in progress!)
Create a personal or organization profile
Join groups based on common interests
Have discussions in forums 
Share your travel plans, tips, bucket lists and more!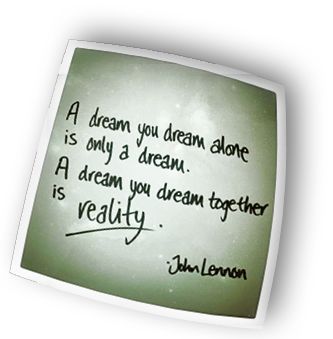 1. An expense budget. Transportation, living expenses, insurance and professional
development are a necessity. They also require a budget I can't come up with alone (see below) 
2. Website development. The framework is there, but it needs a look and features that are beyond my scope of practice, requiring a professional, which requires a budget (or a volunteer ;) 
3. Your input. This is about the media and stories you want. This is about us learning and exploring together and creating a better human experience in the process

The perks are the best I could offer given my circumstances. I wish I could give you much more. I used the Indiegogo guidelines when setting these, providing entry levels for everyone as well as large amounts in case anyone is able and ready to make such a contribution. I had to match the contribution amount to the perks I could provide (and you are free to suggest others!) and still have more left to achieve the goal. Know that every level of contribution helps immensely, and I am extremely grateful for any and all!

From its inception,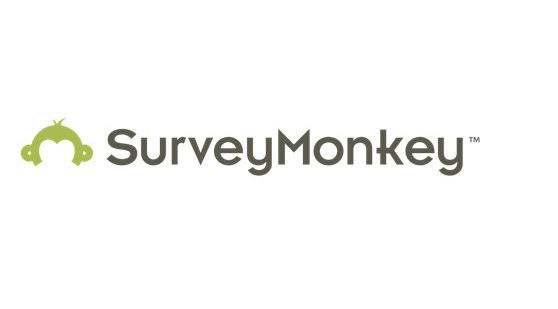 I will always present options for you to decide:*
Where I go next
Who I interview
What I write about/photograph/investigate 
How InspirationTravels.com functions 
*In the name of safety and cost effectiveness, I will need some level of control. Rest assured, I will present plenty of options for you to decide, while making this project safe and sustainable.
At level 1 ($15 - every contributor) you will get to vote on what regions I go to, and some of the basic functions and the feel of the website.
At level 2 ($50) you will go through the same process to choose where I go and what I do within the region (cities, people, sites, challenges...) 
At level 3 ($75) you get to vote on what topics I explore and write about/photograph, interviews I do, which initiatives I.T. promotes.
At level 4 ($100) All other voting priveleges, PLUS get to the next level of interaction with an invitation to celebrate with me and other contributors upon my return home. The celebration will include world food, a bit of show and tell and the group will have the first say in the future of the project (if you can't make it, you can still have a say!)
*NOTE: the voting levels are in addition to other perks at that contribution level.
What are the regions I can choose from? 
Inspiration Travels has a strong foundation, but the rest is in the hands of you, the contributor, should you choose to be a part of this project. We're going to experiment with this project, and in the months to come, create something fun, educational and inspirational together!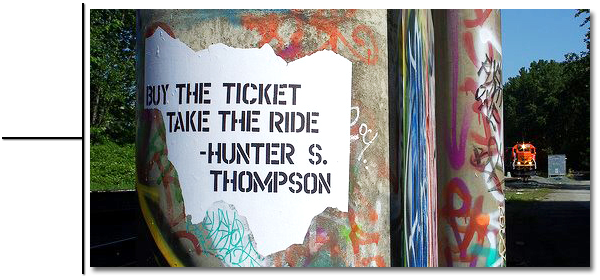 If the fundraiser is successful: The I.T. support team and I will have the time and resources necessary to develop a quality infrastructure for InspirationTravels.com, and I will have the resources to bring Inspiration Travels forward, and bring you great stories, videos, interviews, etc. This will also provide the basis needed to make InspirationTravels.com self-sustainable and able to generate an income within a year.
The funds raised above and beyond the goal will first include a "pay it forward" donation to another crowdfunding campaign, and then be distributed as follows:
A needed upgrade to backpacking gear and camera equipment
Further investment in web development and project sustainability
Paying back people who have lent me money so this project could go on
A fun surprise for contributors!
If the fundraiser does not meet its goal: The project will go on. However, each aspect will be scaled down. The total funding amount will be applied to the same formula, with less regions to choose from. There will be fewer people and places, less chances to find and develop quality stories and the website may not be fully developed. No matter what, I'll still deliver and still more than you may expect!



Daily expenses ($20-$40 per day)
Food and drink
A hostel bed (if I am not staying with a friend or Couchsurfing host)
Bus/subway/taxi fares
Occasional expenses
Airfare, trains and buses between countries (varies)
Replacing clothing and gear as needed ($500)
Visas in certain countries ($50 - $150)
Incidentals
One-time expenses
Professional web development ($1,000)
Travel Insurance ($800)
Administrative Assistant ($500)
Who are you and what are your qualifications?
Why aren't you using advertising or something similar to fund this?
Actually, pay-per-click and affiliate advertising will be a part of the website soon, but the ads won't make much money until there is a lot of traffic. From all the research I have done, it takes about a year before it really begins to generate. The other form, direct corporate sponsorship, is a very difficult option in this situation and is much less likely to result in funding than crowdfunding from people who think it is awesome and want to be a part of it. Generating traffic simply must come first, making it a conundrum. I have to get everything working properly and get the unfolding stories, travel resources and other content rolling so visitors keep coming back... Before traffic comes, content needs to be there. Before content gets there, the story that generates the content needs to be in motion so I can get the interviews, take the photos and videos, etc.

After the first year, advertising will be the way this is supported allowing it to continue and grow on it's own. Crowdfunding is the kickstarter.
How did you set the financial goal? 
The Indiegogo goal system works like this, I set a goal, and if I meet the goal, Indiegogo takes 4%, but if I do not meet the goal, they take 9%. This encourages setting a reasonable goal. It is difficult to put a dollar amount on this project because you decide where I go, and the prices are very different to fly to Thailand as opposed to Peru. The cost of living also varies greatly between countries. In setting a goal I took many things into consideration, including time and distance, and chose the most practical and affordable regions. Each region you can choose from has a $2,500 budget, which includes transportation, visas and cost of living for 9-12 weeks. With a total of four regions, that is $10,000 in 8-9 months. This is about 1/3 less than the cost of living in the USA, which is $20,194 per person per year according to Bureau of Labor Statistics. Other start-up costs include website development, a travel journalism course, and some outerwear & equipment. See below for an outline of the budget.
When will the website be complete?
The main framework is in place, but it needs development that I will have to hire out. The needed elements won't be too difficult for a professional, but I will have to pay them. This will happen after the campaign has finished. In the meantime, I WILL be posting articles and stories, etc. That will come in after a week or two.
What is the difference between this and other travel blogs/websites?


There are a lot of great travel related sites out there, like Nomadic Matt or Wandering Earl. These guys have been traveling for years and they have great blogs full of adventure and practical travel tips. They inspired me to think: "how can I do that, but with a different level of interaction and an different inspirational twist? Furthermore, how can I use Inspiration Travels to make a positive difference?" So what makes Inspiration Travels different? The level of interaction you get, and the Inspiration Travels mission: unite the world through travel.
What kinds of places will you go?
Of course, you decide! However, there have to be guidelines. First, to keep this cheap and fair, the focus is on exploring developing regions where the cost of living is much lower than my native U.S.A., with two exceptions: Australia/New Zealand and Japan.
Also there is a distance factor. I will be departing for the first destination from Istanbul, Turkey giving me a central hub to head to places in Asia (India, Nepal, Thailand, Cambodia…) or Africa (Egypt, Morocco, Tanzania, South Africa...) In choosing the next destination, you will be able to choose from regions/countries of the world that have the following characteristics:
Low cost of living (so your contributions go further)
Adjacent to current region (to minimize travel costs)
Ability to get visa
What kinds of things will you do*?
Again, you decide. There a number of things that level 3 contributors will be able to choose from. This is a list open to your suggestion, but a few examples are:
WWOOFing (World-Wide Opportunities on Organic Farms) – volunteering in exchange for accommodation, meals and learning how to farm
Couchsurfing – Getting a first-hand view into a culture by staying with people who are a part of it
Visit special places – Visit ashrams in India, trek to the base camp of Mt. Everest, the ruins of Angkor Wat in Cambodia, explore the Galapagos Islands, or Mayan temples. There are thousands of special places to explore!
Visit special people – Visit yogis and gurus, spiritual healers and shamans or if we're lucky, even someone like the Dalai Lama!
*For safety purposes, I will have the final say in what I do.
How do I vote on where you go?
You will get an email invitation to a survey. When you open it, you will be able to choose where you want me to go by ranking your regional picks from favorite to least favorite. Voting will close after the campaign has finished.
How long will this project take?
It will take time to get this going well, but there is more that will need to be done once I return home. I am limiting this quest to 9 months. This allows time to cover 4 regions. 
How long will you stay in each region?
To get a good feel of a place and get into its culture enough to tell about it, at least 8 weeks is necessary. However, some regions on the list cost more than others. Australia or Japan, for instance, would allow for a shorter stay. 
How else can I help?
The success of crowdfunding campaigns depends on people coming together to help and getting the word out to a lot of people willing to contribute a little bit.
Will you help by spreading the word about this campaign on your social networks and in your social circles? Use the Indiegogo share tools to help this project build points and get featured. The more shares from this tool, the closer Inspiration Travels gets to being funded.
Do you have a skill that could help?
If you prefer, you can contribute your skills to the campaign or the website.
Marketing/public relations
Web development/application development
Video production
Social network management
This is a community we should build together. This project is always evolving and you are invited to be a part of the process by sharing your ideas. We'd love to hear them! Please contact me at Jesse@inspirationtravels.com
Other useful Links:
 To see my Bucket List Map, click here