Summary
Reggie Williams is a highly gifted, yet out of work accountant. The trials of his past have left him with a criminal record and no real hope for stability. With the cost of his education weighing him down and the job prospects ever elusive, he gets the news that his longtime girlfriend Monica is expecting. This news puts a new urgency on Reggie's desire to escape with his family. In a moment of helplessness he decides to reach to his Aunt Wilma and her son Will, his estranged drug dealer cousin for help. This leads Reggie on a whirlwind journey of illumination, and clarification that will change his life forever.
Uploaded with
ImageShack.us
OPENING CREDITS- INIQUITIES
                Present Day- Reggie Williams- Early 30's handsome in a regular sort of way, educated, and frustrated by his current standing as an out of work accountant. His face is starting to show the harder appearance of the struggle of the past few years.  Lies in bed next to Monica 30's, a beauty without makeup. Reggie wakes up in a cold sweat.
 Reggie, disturbed by this dream tells Monica about a little known ability in his family for prophetic dreams, dreams that foretell pivotal events in his family's past. As they talk she reveals that she is pregnant. This is met with both joy and hesitation with the idea of not being able to provide for the child with debt and no job. Reggie is determined to get back on his feet before the child is born.
 During the course of the film we examine the age old convention that everything is not always as it seems, and the assumptions you make, and stories passed down through the years, have a strange way of being revised, always suiting the person telling the story.
Written and Directed by Frank Faucette.  
What We Need
Equipment
Location Rentals
Travel Expenses
Principal & Post Production Budget
Film Festivals
We've got great incentives for your contribution to this necessary project! Thank you for being a part of this!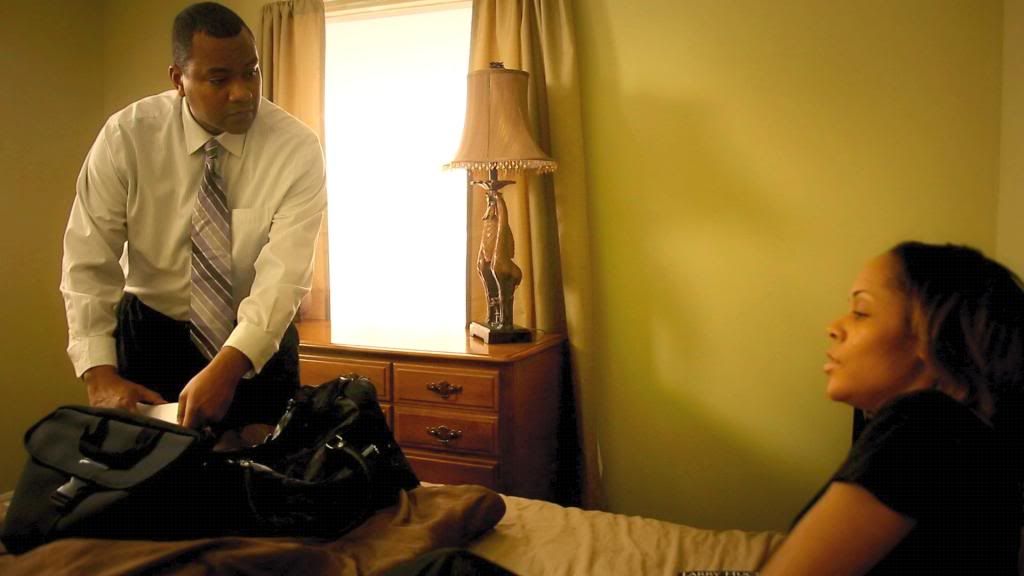 Uploaded with
ImageShack.us
The Impact
We are bringing a new voice to the cinema, and with your help we can bring small films with a message to compete with the constant flow of blockbusters Hollywood is making these days. If we don't make films like this possible we miss a great opportunity to "change the game."
Stay Involved!
We need your help to spread the word! Please LIKE us at https://www.facebook.com/pages/7th-Generation-Productions/304169986278352?ref=hl and http://www.youtube.com/user/7thgenerationfilms/featured and FOLLOW us on Twitter via @FrankFaucette and @7GFilms to stay involved. Tell other fans! Tell co-workers and classmates! And of course, keep checking here for more updates!
Other Ways You Can Help
Some people just can't contribute, but that doesn't mean they can't help:
Get the word out and make some noise about "Iniquities."
Use the Indiegogo's share tools for Facebook, Twitter, and all of your social networking sites.