UPDATE: ALPHA IS OUT FOR ALL THE BACKERS!
Visit our website FROZENNIGHTMARE.COM

Infinite Pixels is a voxel space exploration and survival game, where the player´s main goal is to expand his territory to other planets and survive. We want to make a game where you have total freedom over the way you explore and survive in this huge map. With tons of different planets and environments the possibilities extend beyond our imagination.  We also want to mix exploration game play with survival mechanics that is why on infinite pixels you have multiple body needs which include nutrition, hydration, health and soon oxygen levels. Trade with other lifeforms, explore the vast space.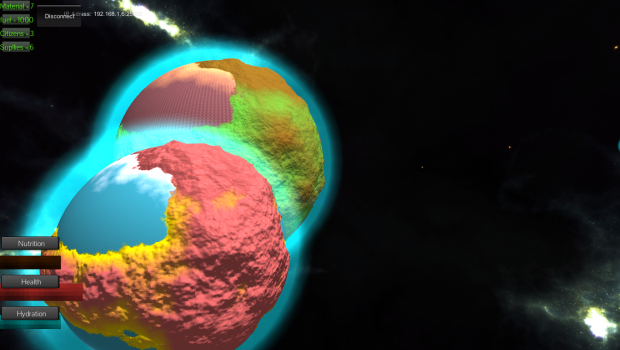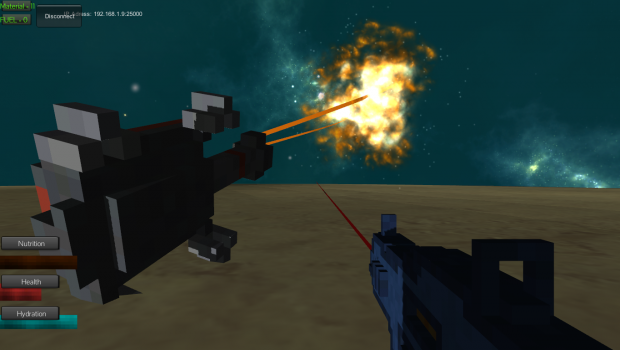 What the Internet is saying!
"
love Minecraft, and I love Space Sims. And the idea that you could put these two things together is as wonderful as a booze party in an elementary school.
Infinite Pixels is just that."
"Infinite Pixels is clearly in the early stages of development but it's also doing something that fills a hole. While similar to a lot of other games about we don't have a first-person procedurally generated space survival exploration game."
"
I could've written all that without having watched this video of the game in action. It really just reminded me of 
the game
 for me. And Infinite Pixels might not even be that game, but there's a lot here that I want to try out."
Votes us up on Steam Greenlight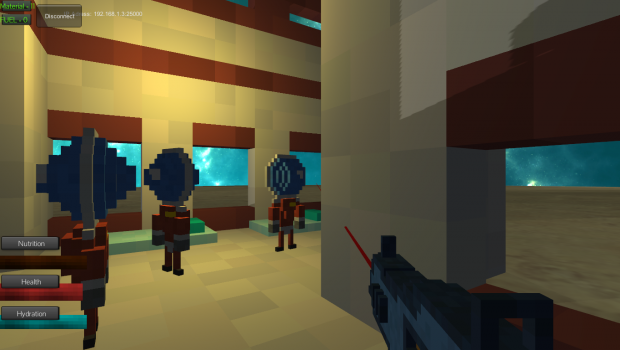 Its all about who you want to be, a explorer ready to find new planets and space anomalies, a business man nuts about selling material to other planets, a scientist ready to discover the next big thing on this huge galaxy. With infinite pixels you can be all this. Build spaceships, expand your base, explore solar systems, gather material from asteroids and planets, the universe is your playground.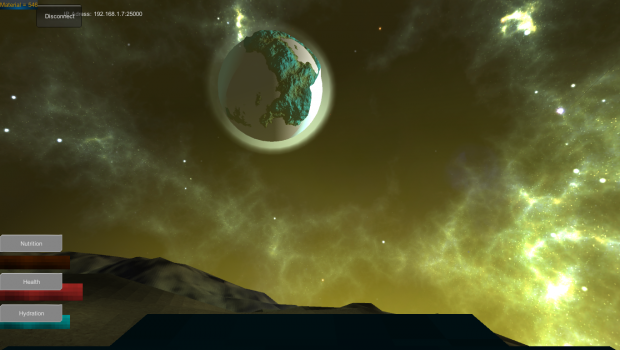 check the gameplay below!
http://www.youtube.com/watch?v=tcLJZj9EauE&feature=youtu.be
Exploring is going to be a huge thing on Infinite pixels, discovering planets, moons, huge asteroids, stars, galaxies, solar systems, space anomalies THE LIST GOES ON!. But how are going to explore and discover new thing on this huge game?!
- a communication center ready to provide you with a satellital view of your current position.
- rockets are the only way to move fast through space, so you are going to need some of those.
- once you have enough material you will be able to build bigger ships capable of achieving extreme speeds.
- Warp gates (more on this later)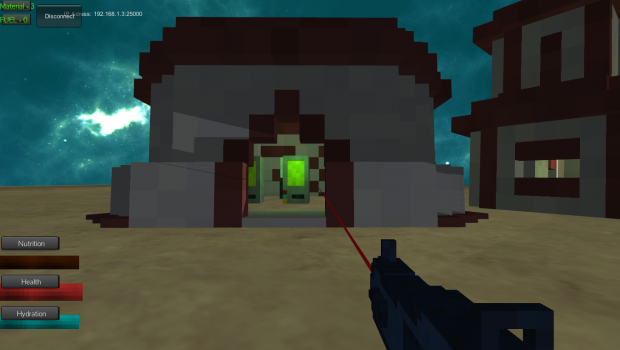 Build different structures that will impulse your space exploration program and at the same time provide the necessary tool to keep yourself hydrated and fed. From a communication center that provides you with a satellital view of your current position to a water depo that keeps you hydrated.
These are the current structures you can build in Infinite Pixels
- a communications center (provides satellital view of your current position)
- a ship garage (spawn practical ships like material extractors and much more)
- landplatpform : the perfect place to land any ship
- Miner : extract material and other valuable resources from any planet
- Water depo : self explanatory, go here to get some water
- food warehouse : plant vegetables and store food
- lightpost : meh just light
- bedroom : sleep and think in here
- Rocket launcher : build rockets and send them to space, with or without you in them.
- much more!!
 
Explore and learn from space with your friend!!, co-op mode is confirmed !

Features
Multiple Planets
Multiple solar systems
Multiple body needs
Sandbox features
Co-op *still working on it but its confirmed*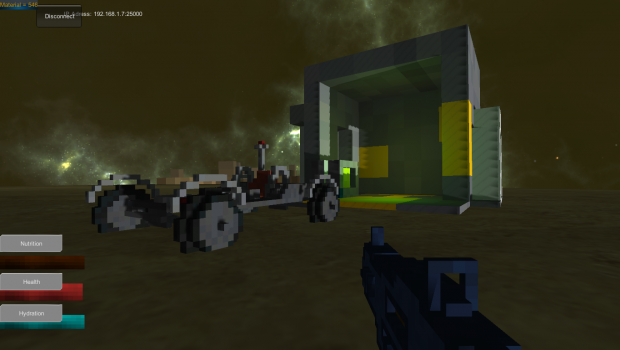 This is an extremely ambitious project and we need your help, if we want to achieve the many goals we have for  this project we will  need some money.  We want to expand the development team, at the moment there are 2 people working on the game  (me and my brother) but with some money we can hire more people to help in the development process.
if the indiegogo project fails: even 1000 dollars would be enough to finish the game, its just that with 20k we can hire more people, a soundtrack, and finish the game way faster. BUT IF THE INDIEGOGO CAMPAIGN FAILS WE WILL STILL FINISH THE GAME!.
If the game does not gets on greenlight (we are oing great on greenlight with over 6k yes votes) you will always be able to get in on Desura.
THE TEAM!
Claudio: the lead developer of the project, I am in charge of making our ideas actual gameplay mechanics. 

Martin : I am into pixel art since I discovered minecraft, i used to make minecraft skins and texture packs, voxels are a new thing for me but I am doing my best to produce good models. 

Perks
Too much 525
$: Name one of the solar systems on Inifinite pixels! *cant name a planet or moon*
Take the ride to finish the project with us!