For the past four years, I have been afforded the chance to excel at my dream because people close to me saw a piece of their dream in mine. What they've taught me in this four year journey is that it's never about just one person's aspirations, and one person never makes it by themselves. They are pushed forward by a community of caring people who each see and put a piece of themselves into that dream. This campaign is about that collective dream.
Growing up in both Dayton and Cincinnati, OH, my friends and I were immersed in the rich Ohio funk legacy surrounding us. As we matured, we felt a growing need and passion to continue building upon the legacy of great musical artists before us. We felt a driving desire to not only continue, but re-invent that legacy and memory, striving to re-establish our community's voice back onto a national platform. What began as a childhood dream of making music has shifted into a passion to keep the memory of our families and their music relevant in todays musical landscape as well as represent my community with a unique artistic voice and sound. But first and foremost; make great music.
Four years ago, I quit my job to pursue this dream full measure. I journeyed up to Columbus, OH, packed my life into a storage unit, and moved into the office (read: basement) of my management team, VoiceOfRzn. They 
saw a piece of their dream in mine, and believed in me enough to support and 

and fund my many endeavors. 
Through our collective drive, my music, and tons of sleepless nights, we built an organization driven to create the most progressive, quality art possible. All this has led us to the next logical step: bringing all of our friends, family, fans and supporters in on the process.
If you appreciate what we do, please don't hesitate to spread the word as often as you can. If you are able to donate money, that's amazing and honestly more than we could ever hope for. Either way, there are perks and prizes available for all. If not, it's all good. Hopefully you're at least listening and watching and can see a piece of yourself somewhere inside.
Thank you once more for any support you can provide. We hope to make you proud.
Sincerely, 
Ill Po


The centerpiece of my new EP "Synesthesia: The Yellow Movement" is a song called "Silhouette". On the surface, this is a pretty straight forward, light-hearted love song. This song, however, is directed specifically toward those ladies who are genuinely music fans. A lot of artists tend to marganalize women as a 'target demographic' they can sing some cliche love sh*t to, and forget they can be music-nerds just like most of us dudes are. The majority of women who dig my songs are genuine, intelligent music fans who often school me on records I should check out."Silhouette" is dedicated to those women who go out to shows and buy records because music is their life.
My partner David Damen (of Arris Productions) and I have an amazing concept for the video, but we want it done right. We have shot 3 videos on shoestring budgets and have garnered over 60,000 genuine views, heartfelt emotional reactions (reactions of which people have felt in their heart) and critical acclaim (from critics who acclaim things). But before we get into all that, feel free to take a listen to the song below.

Ok, did you listen? Did you like it? Good. Now:
We're bringing the campaign to you. We're DYING for the opportunity to shoot a video with upgraded cameras & lenses and a full video production team and we really want to tell you about it. Hence why you're reading this right now. But first, feel free to check out the 3 videos we've created to get an idea of exactly what we've already made with a strong team, no sleep, and few funds:

Ok, now back to "Silhouette". We've spent nearly a year preparing this song to be exclusively pushed as a single, receiving very passionate feedback from DJs, engineers, fans, promoters, artists, and musicians relating strongly to this song and advising that we push this record as far as we can.
To do that, we need an imaginative, creative video. So far, we've conceptualized and begun the storyboarding process, and our team is anxious to begin shooting.
Icing on the cake: This past summer I signed a Digital Distribution Deal, which will allow the "Silhouette" video to debut on VEVO (Think MTV for the YouTube Generation) by millions of potential fans alongside major label like-minded artists.
Basically, we have the song, we have the position for the video, we just want to make the most creative, amazing, professional video our heads & your contributions will allow us to make.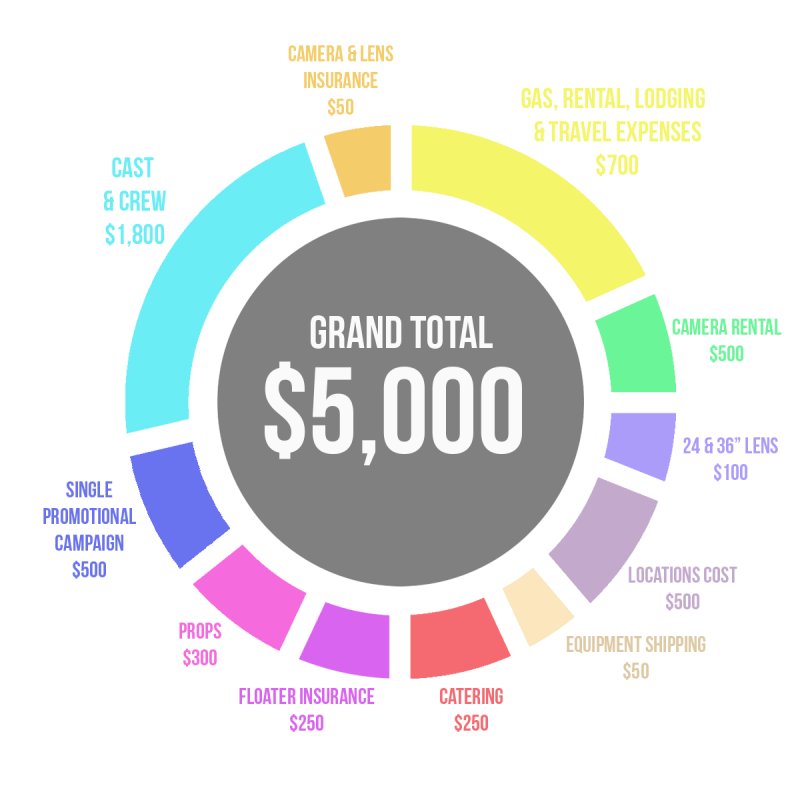 Depending on your contribution, you'll qualify for any one of the package deals listed to the right, including the benefits & perks listed with each. You can pledge anywhere from $1 (for my starving artist friends) to $2000 (for my top 1% folks). If you're unable to contribute, you can still recieve perks listed below simply by sharing our campaign with the people around you.
                             CLICK HERE TO SHARE THIS CAMPAIGN
We'll also be rolling out a host of new perks as the campaign proceeds, including music production for fellow artists and musicians, as well as interactive skype sessions...as well as some cool stuff we haven't even thought of yet.
Even if you can only contribute $1 right now, you'll still get to see the developement of this video, from early storyboarding and casting ideas to behind the scenes shooting and photography, we'll be updating right here on this very page. So as you begin to see things happen, and you feel inclined to pitch in more at a later date, it will be greatly appreciated. You will get to watch this video happen in front of your eyes and know that you helped make it possible.
Check out some of our perks: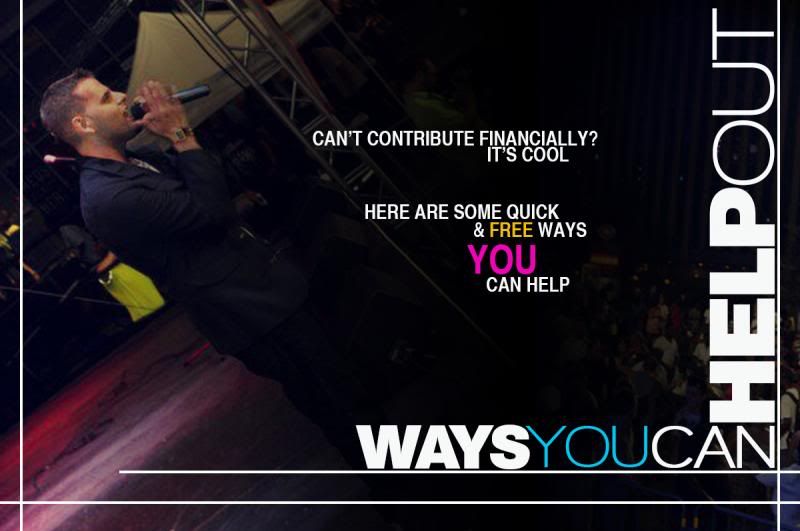 PRODUCT PLACEMENT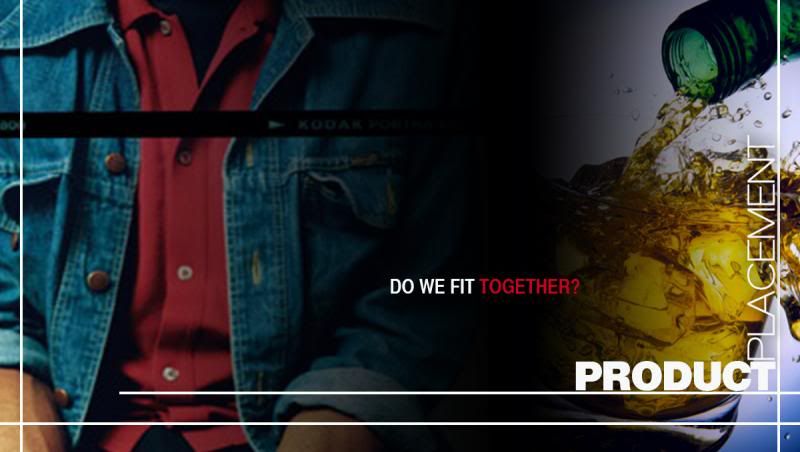 Obviously we're not about to put some Beats By Dre headphones on everyone and sell a Taco Bell Wrap to you in the video. But, there are some of you out there who may be business owners in your own right in a similar position as us. If you're reading this and feel we may be a fit for each other, please don't hesitate to reach out to us.
This video & song set a certain tone. Whether your company is clothing, instrument, liquor, or something we may be totally unaware of, if you feel we may be a match for each other, reach out to us info(at)illpoetic.com with your thoughts & ideas. Both local and national brands are encouraged to reach out.
This video is set to debut on VEVO upon completion, and as our last debut garnered over 50,000 views, which we're expecting to at least double this time around. With this video, we're looking to create a great stage for organic and natural exposure of like-minded artists and brands.


SPREAD THE WORD. Share this campaign on Facebook, Twitter, Tumblr, e-mail. Like, go back to your old MySpace page if you have to. And don't forget, if you'd like to be entered to win perks for sharing, JUST CLICK RIGHT HERE TO SHARE. It's just as easy as sharing & tweeting yourself.
Besides this page, here are some links to check out:
On Twitter?
Follow:
QUESTIONS?
Drop a comment in the campaign or email us at info(at)illpoetic.com and we'll get right back to you with an answer.
We have SOOOO MANY more songs, videos, documentary footage, and live touring to give you. Your contribution to this video helps us get over a HUGE HUMP and continue delivering this growing experience to you for years to come.
Thanks for your time,
Ill Po & VoiceOfRzn