ADDED PERKS!
Want to be the owner of iconic photos like the STS-133 Rollout, Space Shuttle Discovery photo above?
Donate to the new $101 perk level and take your pick of 13 iconic NASA photos from photographer Larry Tanner. See the gallery for pictures of all 13 photos!
BIG "I WANT TO BE AN ASTRONAUT" NEWS!!
 NASA Marshall Space Flight Center in Alabama has agreed to screen "I Want To Be An Astronaut" upon completion! We are so excited and grateful to NASA for this opportunity.
We have finished filming, we are well into the editing, but we need funding for professional color and sound correction, and for distributing the DVDs to teachers and schools across America.
 
The Beginning:
It was July 20, 1969, when Neil Armstrong changed the course of history with one sentence:
"That's one small step for man, one giant leap for mankind."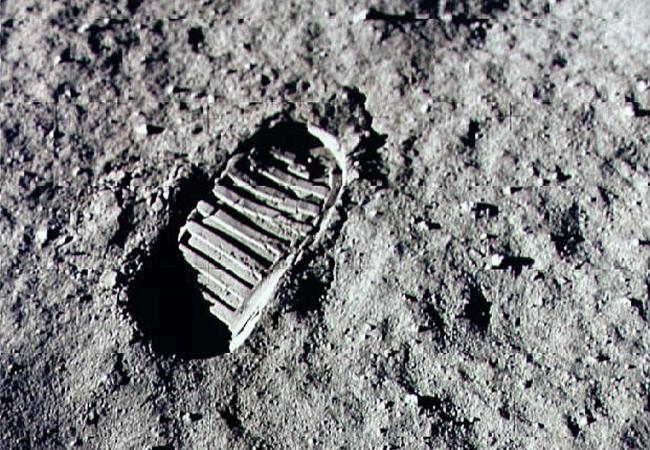 And what a leap it was. When Neil Armstrong and the Apollo 11 crew landed on the moon, they and NASA captured the imagination of the American people. Americans began to dream about space. Many viewed astronauts as exciting explorers – breaking new horizons. 
Others were amazed by NASA's many scientific contributions such as:
solar energy
cordless tools
and carbon monoxide detection systems
And many Americans pursued college degrees and jobs related to the sciences.
A Boy's Dream
By all accounts, Blair Mason is your average 17 year-old.
That is, if your definition of "average" includes:
swim practices at 4:45 a.m. every school day (coaching on weekends)
advanced math and science classes
head of the robotics team
a GPA of 4.6
. . . and wanting to be an astronaut
Since as long as Blair and his family can remember, Blair has wanted to be an astronaut: to move humanity beyond Earth, to establish colonies, to develop new technologies and "find our place in the Universe." 
Blair has spent a lifetime preparing himself, physically and academically, for the rigors of serving as part of the NASA team.
But, Blair's dream may not come to fruition.
The Problem
Funding for NASA plummeted from $23 billion in the 1970's to less than .5% of the federal budget in 2012. 
The 2014 federal budget (proposed) cuts to NASA even further, to 3%.
And questions loomed:  Does NASA matter to our country?  Is space still important?  Does the space program help average Americans?  Or is this a waste of government money – money that should be spent elsewhere?
The Movie
In a captivating documentary by filmmaker David Ruck, I Want To Be An Astronaut follows Blair as he pursues his dream of being an astronaut, while asking the tough questions we as American's must consider:
What happens to our most promising young people, like Blair, if they can no longer dream of space?
Will there be a human space program in the future?
What will happen to our country, and its technological leadership in the world, if there are no more astronauts?
I Want To Be An Astronaut asks—and attempts to answer—these questions through interviews with leading space experts as well as exclusive footage of the country's space centers. Above all, though, the compelling film generates a dialogue not simply about science, but the future of our nation.               
Why We Need You!
After months of interviewing, traveling and space center exploration, the production of I Want To Be An Astronaut is near completion.
But before the film can be released to the public, adequate funds must be raised for professional color correction and sound, and to copy and distribute the movie to schools and film festivals.  We want to help educate, inform, and empower the next generation of leaders to follow their dreams – to learn and pursue degrees in Science, Technology, Engineering and Math – and yes, to even become astronauts.
But we need your help to finish the job.  There are a number of great incentives and specials as appreciation for your support of this film. 
THANK YOU for your continued interest and support of this important project.                                                   
David J. Ruck
How You Can Help
There are a lot of ways you can help, but if you believe in us and believe in the future of our country's space and science education, contribute so we can make this film a reality.
Even the smallest amount makes a difference, and you can play a part in empowering future generations to know it's OK to dream.
Other Ways You Can Help
Spread the word! We have posted links to our Facebook, Twitter, blog and website where viewers can find anything from…
Updates on the campaign
Updates and news stories about NASA
Space and NASA trivia
Information on perks for contributors
Guest bloggers from scientists working in the field
Clips, outtakes and photos from the film
Check us out and give us your feedback. Like our pages, follow us, and share our pages with ALL your friends. Tell us how you feel and feel free to pose any questions or comments that you have!  
Frequently Asked Questions:
Q: There are hundreds of deserving movie projects on Indiegogo. What makes yours so special?
A: I Want To Be An Astronaut is not your ordinary film. On the one hand, it is a science documentary; through interviews with leading experts, the film questions the future of space exploration in the United States. On the other hand, it is a human-interest story; it follows a young man striving to realize his childhood dream of becoming an astronaut. The film is educational but relatable, informative yet compelling--that is why this project is unique, and why the movie must be shared with the public.
Q: Will I get my money back if you go over your goal?
A: Any additional funds raised will be used to distribute this film to teachers and classrooms. The more people that see this film, the more we can encourage young people to pursue careers in STEM fields, and influence our leaders to keep NASA's human space flight program.
THANK YOU for your support!